All celebrities are a role model to their followers. Whatever good or bad they do people still follow them because they initially started with a good image. The most loved in the entertainment industry are the child actresses. They are not loved for their cuteness but are appreciated for their amazing acting skills. Eventually, when these child actresses grow up most of them change and become opposite to their character. Following are some famous girls who with time turned up to be badasses.
1. Lindsay Lohan Lindsay Dee Lohan is a multitalented American. Act >> Read More...
...
Lindsay Lohan tops the list of good girls gone bad. She was one of the most famous child actresses. At the age of three, she was a child fashion model and then at the age of 10 she was featured in the television show, Another World for a year. At the age of eleven, her fist made Disney movie was released, The Parent Trap. She was seen on screen as an amazing actress. In 2004, she released her debut album, Speak. This album sold more than one million copies in the United States and was top on the Billboard. This made her a growing face of the music industry. In 2007, she was arrested twice for drunk driving. Then she was put on probation and she started being at rehabilitation.
2. Britney Spears Britney Jean Spears or Britney Spears is an Americ >> Read More...
...
She was highest on the list of best-selling as a teenage solo singer. Her career began as a child singer and signed a contract with Jive Records in 1997. Then she transformed from a sweet singer to a sexy and sultry one. One of her lyrics sounded like, "I've seen so much more than you know now, so don't tell me to shut my eyes." Her parents were forced to take a 5250 hold on her.
3.
...
She belongs from the royal family of Broadway actors. John Barrymore is her grandfather. She was meant to be an amazing actress as she was the part of the Barrymore family. When she was only eleven months old Drew was first seen on television in an advertisement. In a very short time she became one of the most recognized child actresses, she has acted in the following movies as a child actress: Altered States, E.T. the Extra-Terrestrial. After having an amazing childhood career at the age of nine, she got into drugs and alcohol. At the age of twelve and thirteen, she was smoking marijuana and cocaine.
4. Christina Aguilera On 18th December 1980, Christina Aguilera was born >> Read More...
...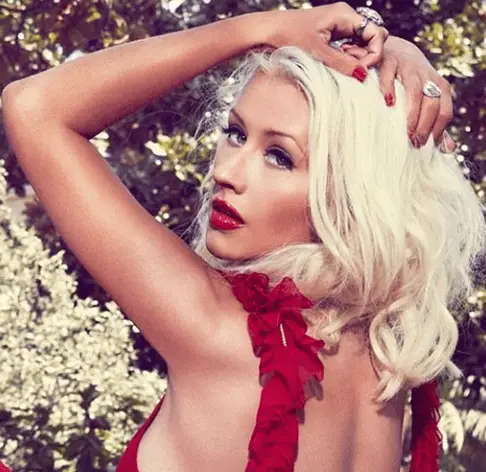 She came to limelight by her acting in Star Search and The Mickey Mouse Club House. Then she sang her first song for Disney's Mulan and signed RCA Records. When she started her singing career, she was known as "American Sweetheart" because of her lovely sweet lyrics. Then album,Stripped came out in 2002 which showed her in totally a different look, with tattoos, piercing, dark hair, and cat eye makeup. She left everyone in shock.
...
5. Amanda Bynes Born on April 3, 1986, as youngest of the three ch >> Read More...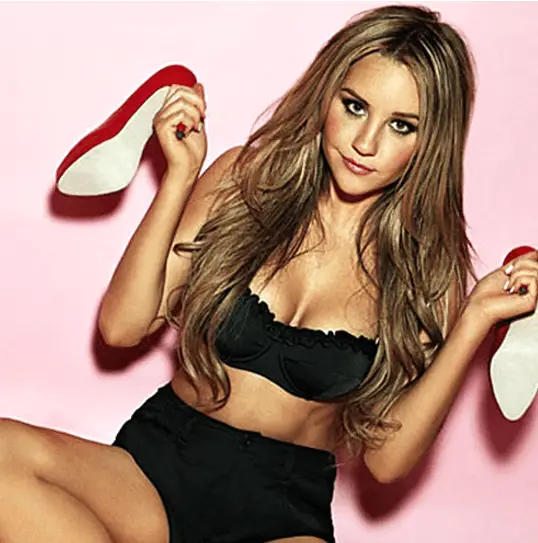 ...
She was known as a child actor who first was seen on Nickelodeon in the shows All That and the Amanda Show, which gave her quite popularity. Then she was seen in girl chic movies such as What a Girl Wants; She's the Man, Hairspray, Sydney White, and Easy A. In 2012, due to some mental problems, she announced her retirement and she is in her parent's protection.
6. Jessica Simpson Jessica Simpson was born on 10th July 1980. Her or >> Read More...
...
She came into the media industry in 1999 as an actor, singer, and designer. When she saw that her albums are not selling, she changed her physical appearance by making her body sexy and Skinner. This also did not work for her.
7. Vanessa Hudgens Vanessa Hudgens aka Vanessa Anne Hudgens is an Ame >> Read More...
This Disney princess came to fame by her role in High School Musical and other Disney movies and television shows. A few years ago, the pictures she sent to her boyfriend Zac Efron Zac Efron is the debonair screen icon in Hollywood >> Read More... were leaked, and her image changed. She then played small roles in a few movies and currently she is doing Broadway shows.
8. Mischa Barton Mischa Anne Barton is an English-American film, fa >> Read More...
She was first seen on stage on the show, Slavs and Twelve Dreams. Then in 1996 she was seen as a guest in the television soap opera, All My Children. After acting in few more television shows, she got with wrong people and started doing drugs and partying.
9. Miley Cyrus Miley Cyrus is a popular name amongst youngsters. >> Read More...
She is another Disney princess who spoiled her sweet little girl image and became the controversial girl overnight. Her career started with Miley Stewart of Hannah Montana Hannah Montana is an American Musical Comedy TV sh >> Read More... , and her character was the idol one followed by every teenage girl. Things started changing with her in 2002 when she released the song "We Can't Stop" from the album "Bangerz." Her songs talked about drugs. She got into partying, changed her looked and became a badass.
10. Taylor Momsen The ace singer, lyrist, actress, and model Taylor >> Read More...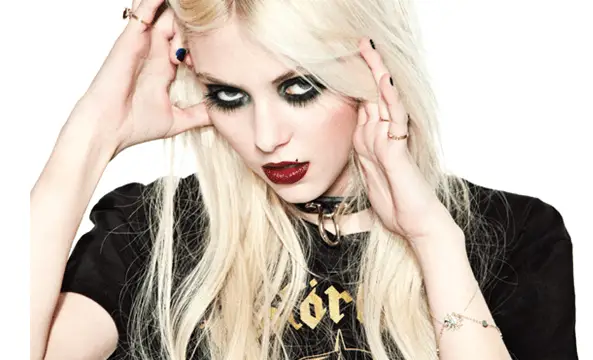 She is a former actor and currently a singer. Her career started as she acted in the movie, How the Grinch Stole Christmas with Jim Carrey He is undeniably one of the greatest and magnifice >> Read More... as a child actor. Then she was seen in Gossip Girls. When she began singing and joined her band, The Pretty Reckless, she completely changed her looks. She performed just wearing lingerie and dark makeup.