Tollywood has achieved huge success and standards in Indian film industry, with biggest block buster movies and best scripts in the past few years. A script is the root part of a movie with direction, screenplay, cinematography and many aspects as its critical nodes. A good script tends the movie to be a big success, which entirely pivots on script writers. Here are some of the successful script writers of Tollywood.
1. Paruchuri Brothers
Paruchuri Venkateswara Rao Paruchuri Venkateswara Rao is a Telugu writer and >> Read More... and Paruchuri GopalaKrishna, the duo brothers, were popularly known as Paruchuri brothers, have written dialogues and scripts for more than 300 films in Tollywood. They enrich the film with their magical and astounding dialogues. They have written scripts for many blockbuster movies like Jayam Manadhera, Indra, Lakshmi Narasimha and muchmore. They have credited fame, respect, and appreciation in their journey in the film industry.
2. K Raghavendra Rao
K. Raghavendra Rao is a renowned director, choreographer and script writer of Indian film industry, and likely known as "Darsakendra". He has directed many films which scent the frames of devotion, fantasy, romance and comedy and manymore. He has written the scripts for the movies like"Jagadeka Veerudu Athiloka Sundari", " Gharana Bullodu Click to look into! >> Read More... " and many more.
3. K. V. Vijayendra Prasad
...
K.V. Vijayendra Prasad, with his marvelous creative scripts has taken Tollywood to the cliff of film industry with the movie,"Baahubali". His contribution to Tollywood as a script writer is numerous. The films like Bajrangi Bhaijan, Magadheera, Vikramarkudu and many more magical blockbusters have been credited in his procurements.
...
Kona Venkat is a famous writer, director, and producer of Tollywood. He was well known for his work in films like Dookudu, Dhee, Happy and many super hit movies. He also proved himself as a successful actor in the movies," Bruce Lee Bruce Lee, a true legend and a philosopher, was an >> Read More... " and "Endhukante Premanta".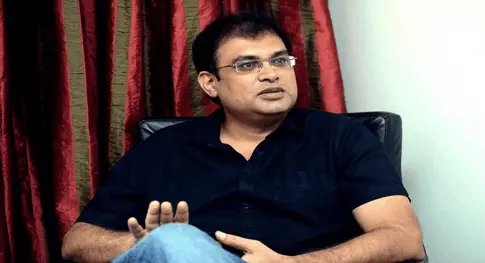 Vakkantham Vamsi was an actor and later on turned to a script and dialogue writer in Tollywood. He started his career onscreen as a TV anchor and later acted as Sukh Muni in a TV serial,Bhagavatham telecasted in ETV. His debut Film was Kalyana Prapthirasthu Story Soon >> Read More... , and later on, he created magical hits like Kick, Race Gurram Click to look into! >> Read More... , Yevadu and manymore.
...
B. V. S. Ravi is a renowned script writer, and has dedicated many memorable blockbusters to Tollywood. He has worked as a script writer for super hit movies like Tulasi, Khadgam, Iddarammayilatho and manymore. He also came forward as a director in Tollywood with the film," Wanted Click to look into! >> Read More... ", in 2011.
...
Abbie Ravi is an excellent script writer in Tollywood. He achieved his Bachelor degree from D.N.R College, Bhimavaram. Trivikram and Abburi Ravi were classmates till their High school study.He delivered his scripts to the audience through the movies like Yevadu, Don, Mr.Perfectand manymore.
...
Trivikram Srinivas is awell-known dialogue writer, director and script writer of Tollywood. He is popular in mesmerizing the audience with his magical dialogues and stories. The scripts of the films Nuvve Nuvve, Athadu, Jalsa, etc., offered by Trivikram were evergreen hits of Tollywood.
...
Avasarala Srinivas is known as an actor to the audience, but he is also a famous script writer and film director of Tollywood. Srinivas, mentioned in many interviews that he was passionate towards script writing. Srinivas came onscreen with a blockbuster film," Ashta Chamma Ashta Chamma is a 30-minute daily Telugu soap oper >> Read More... ". He introduced himself as a writer in Tollywood with the films Oohalu Gusagusa Laade, Jo Achutananda and few more.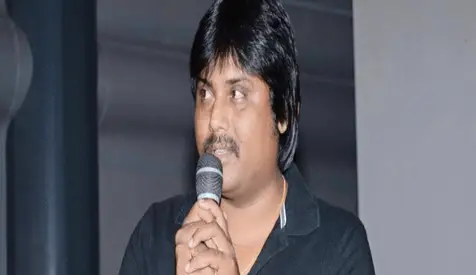 Sreedhar Seepana is a writer loved by many viewers of Tollywood. He achieved success as a script writer with the film "Namo Venkatesa", which was the biggest blockbuster film of Tollywood.Later on, he contributed his scripts to movies like Ahana Pellanta, Potuggadu, Loukyam and for many blockbuster movies.