1. Poo Pookum 
Poo Pookum osai is a beautiful lilting melody that introduces the ravishing Kajol in Minsaru Kanavu. During an aggravatingly boring class, the merry young lady breaks into this song and is soon joined by her friends and they set out to belt out their tunes in some breath-taking hill station locations.

2. Megham Karukuthu
...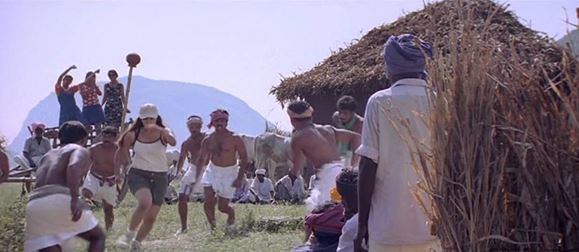 A tom boyish Jyothika, who has just returned from college, is missing from the station when this song breaks out, and our bubbly heroine is introduced. Accompanied by beautiful village scenery and cute dance moves this song gives us an insight into the heroine's outgoing personality.

3. Chinna Chinna Aasai Chinna Chinna Aasai is a social awareness based re >> Read More...
...
The song refers to the little dreams of a girl. The dreams range from flying like the bird and touching the moon to simply forgetting all her sorrows. The stunning backgrounds, delightful music, and the heroine's comical exploits made it a potent combination for runaway success.

4. Sha lala
...
A visibly happy Trisha is introduced through the song Sha lala in the action film Ghilli starring Vijay. And as most heroine introduction songs go, this one has the magical backdrops that manage to make our heroine that much more endearing to the audience.

5. 'Rahathula'
This song showcases a very sexy Asin in the film Ghajini. It portrays the heroine in slightly tough colors with a slight leaning towards the punk style, which is against the usual norm of soft colors, beautiful scenery, and traditional wear.

6. Nanare
...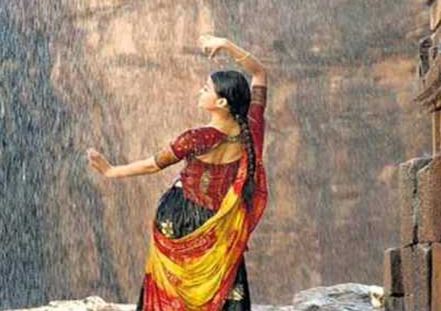 The lithe figure of Aishwarya Rai, clad in traditional garb and moving gracefully to the lively tunes and the dream-like quality of the locations, it's no wonder this song from the film Guru garnered a lot of attention. 

7. Marghazhi Poove
...
A beautiful Sonam Kulkarni, adorned in a choli, is enthralled by the beauty that accompanies December and wishes to be a part of it. With a dreamy quality, lyrics penned by Vairamuthu and music by maestro A.R.Rahman this is a gem as far as songs go.

8.
...
The ravishing Amy jackson has just won a beauty pageant, and the song that follows is Yaaradi Nee Mohini that follows her around London strutting confidently in ultra-fashionable outfits. This song is from the Vikram starrer Thaandavam.

9. She is a fantasy
...
She is a fantasy is self-explanatory. Jyothika is a school teacher who stands out for her beauty and charm and is clearly a favourite among her students. This song effectively introduces the audience to the heroine by following her during her routine day-to-day activities in Kaakha Kaakha.

10. Sontha Kuralil Paada
The charming Shalini is seen, in various traditional and modern attires, belting out this song at the very beginning of the film Amarkalam. Singing about 'singing in her own voice' it becomes obvious that singing is something close to the heroine's heart.