Today we talk about how Indian movies have inspired foreign films. From Baahubali, KGF, and RRR, many South Indian movies have become the pride of Indian cinema, and many foreign filmmakers have been inspired by Indian movies today. But back then, many of our Indian movies were inspired by foreign films. Taking inspiration doesn't mean they have copied the movie, or it doesn't need to be a remake; it can be a small element that inspired the film's central plot. So today, we are here with the top 10 South Indian movies inspired by foreign movies.
1. Ghajini
The 2005 Tamil thriller was directed by AR Murugadoss with Suriya, Asin, and Nayanthara in lead roles. The story revolves around Sanjay Ramaswamy, a wealthy businessman who suffers from Anterograde Amnesia, a condition in which he can only retain his memory until 15 minutes. To avenge the death of his ex-girlfriend, he wants to kill the gang that killed her, and he uses notes, images, and writings on his body to remember all the essential details. The concept of memory retention for 15 minutes and revenge story is an inspiration drawn from Christopher Nolan's movie "Memento." 
...
2. Oopiri
Oopiri is a 2016 Telugu multi-starrer starring Nagarjuna, Karthi, and Tamannah in lead roles. The movie revolves around a wealthy businessperson who loses control of his hands and legs after an accident and hires a guy on parole as his caretaker. As the film goes deep, the bond grows between them, and it is a story of their friendship. The movie teaches about money, compassion, friendship, and enjoying life no matter what the circumstance. This movie is an adaption of the French film "The Intouchables."
3. Evaru 
Evaru is a 2019 Telugu crime thriller. This movie starts with a corrupt cop, Vikram Vasudev, investigating an open-shut case of a murder of a businessman who his rape victim killed. As we go deeper, the movie has some dark tales to tell about slowly uncovering the darkest secrets and the ties it has. This movie is a remake of the Spanish film "The Invisible Guest."
...
The 2019 Telugu film with Samantha in the lead role is a remake of a South Korean movie, "Miss Granny." This movie is a story of a 70-year-old woman who transforms into 20 years of herself as she feels her life is unfulfilled and wants to return to her youthful days.
...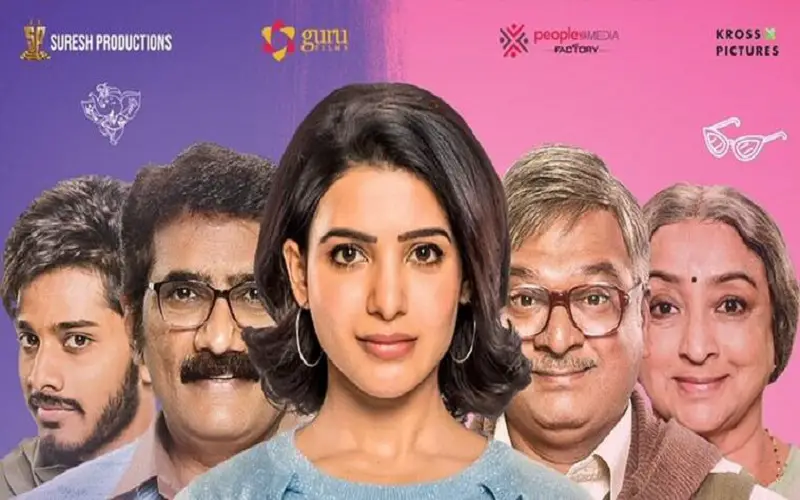 5. Thoongavanam 
Thoongavanam is a Tamil movie released in 2015 with Kamal Hasan In the central role. This movie adapts a French film, "Sleepless Night." The movie revolves around a cop connected to the criminal world who improvises when a drug dealer kidnaps his son.
...
The 2017 Tamil multi-starrer starring Madhavan and Vijay sethupathi is a crime thriller directed by Pushkar- Gayatri. Though the movie is not a direct remake of any film, it has several concepts similar to Martin Scorsese's masterpiece "The Departed," released in 2010. Both movies discuss corruption, loyalty, and the blurry line between Good and evil. Vikram Vedha is a unique piece with a brilliant screenplay that changes the viewer's view.
...
7. Dashamukha 
The 2012 Kannada film is an official remake of the Hollywood movie "The 12 Angry Men". This movie is a courtroom drama that makes you question the existing Justice system. The film revolves around Agni, got accused of killing his father. The court has appointed a committee to look over this matter, and Ravindran, who is part of the committee, helps prove Agni's innocence.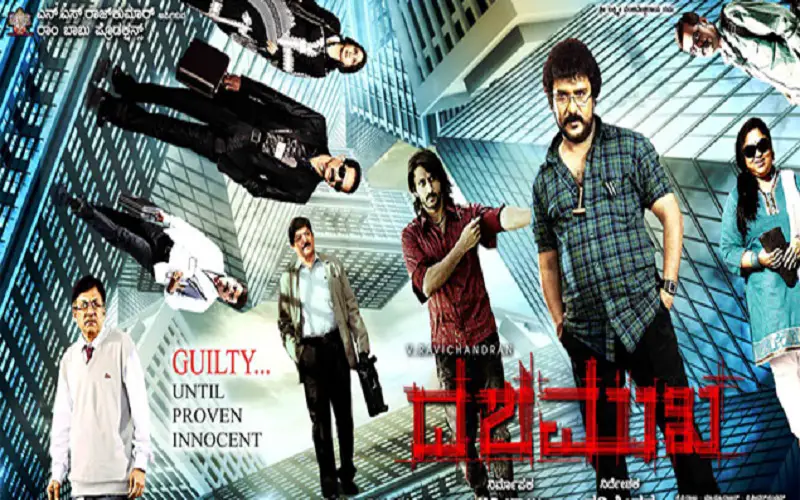 ...
8. Nirnayam
The 1995 Malayalam crime thriller starring Mohanlal in the lead role adapts the American movie "The Fugitive." Nirnayam was directed by Sangeeth Sivan Sangeeth is an Indian writer and director. He was >> Read More... . The film revolves around a physician falsely accused of his wife's murder. It has escaped from custody to know the facts behind the incident.
...
9. Ner Ethir 
The Tamil thriller, released in 2014, is a remake of "Across the Hall." Jayapradeep directed Ner Ethir. The movie's plot goes by; a man decides to kill his lover after he knows she is sleeping with another guy. He goes to his friend to seek help but later realizes he is sleeping with her.
10. Deiva Thirumagal 
A.L. Vijay directs Vikram's classic and emotional movie Deiva Thirumagal. This 2011 Tamil Melodrama is a remake of the American film "I Am Sam." It is a story of a man who has intellectual disabilities. It is the story of his fight to acquire custody of his daughter when his father-in-law takes his daughter away from him. The movie shows the value of love and family.