The Tamil film industry is particularly known for its comfort movies. These comfort movies have a good storyline, clean humor, excellent actors, and heartwarming songs. Comfort movies are a great way to move forward during hard times in life. These movies leave the viewers with joy. Some comfort films in the Tamil industry are blockbuster hits, while others are heavily underrated. Here is a list of Top 10 Comfort Movies in Tamil.
Oh My Kadavule follows the story of two childhood friends and their decision to get married to each other. Their marriage has a rocky start, full of misunderstandings and miscommunications. Will they come out of it with flying colours or will their marriage end in divorce?
...
Sillu Karuppatti is an anthology of four romantic stories. The stories revolve around people of different backgrounds and age groups. Love is the knot that keeps them together.
3. KD (A) Karuppudurai
Karuppu Durai, an elderly man, runs away from home after knowing that his family has decided to perform euthanasia on him. His life takes an unexpected turn when he meets a young boy named Kutty.
...
4. Kadhalum Kadandhu Pogum
Two neighbours, one an ex-convict and the other an IT professional, develop a special bond between them. Later, family pressure and the nature of their work, lead their relationship astray.
...
Two young boys from a slum yearn to taste a slice of pizza from the newly opened pizza shop. When they get the money to buy pizza, they get shooed away by the watchman. Do they get their pizza, or do they only get to fantasize about it?
...
6. Jigarthanda
An aspiring director tries to research the life of a violent gangster. He wants to make a film about gangsters. His attempts to discreetly conduct research fail miserably and he gets caught.
...
7. Nanban
Two friends from an engineering college set out to find their third friend. Their rival from college tags along with them. They recall their memories and learn some truths along the way.
...
8. Pasanga
A new student, Anbukkarusu, takes admission to a new school. He soon gets all the attention of his classmates, and Jeevanandam, a popular student, feels jealous about it.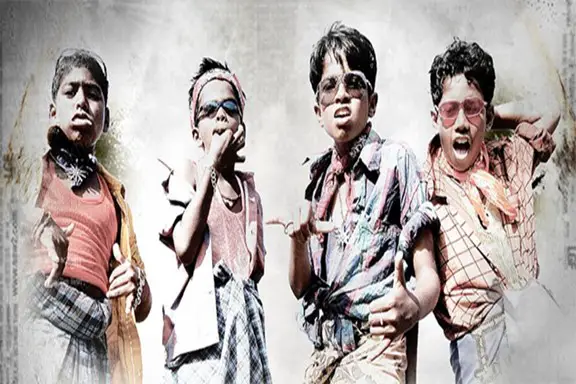 ...
9. Chennai 600028
The Sharks team, a local cricket team, never wins the local cricket tournament. Things take a turn when a member from the rival team decides to join them.
10. Mozhi
Kathik, a musician, falls in love with Archana, a stubborn deaf girl. He is heartbroken when he realizes that she does not feel the same way about him, but soon Archana realizes that there is more to her life than she previously thought.