1. Sandhesam
The best satirical political movie ever made in Malayalam. This movie showcased what happens to a family due to blind political involvements. The film was taken in a hilarious way with great inner meaning inscribed in it. It was such a hit from the director Sathyan Anthikad Sathyan Anthikad is a film director who has even t >> Read More... . The cast included ' Thilakan Surendranatha Thilakan, more popularly known as Th >> Read More... ', '', and ' Sreenivasan Actor Sreenivasan is a Malayalam actor who had rul >> Read More... '.
...
2. Pathram
Not a fully fledged political movie, 'Pathram' does showcase the political involvement in the media and the negative sides of politics. It was a serious film with many messages sending to the public.
...
3. Rakthasakhshikal Sindabad
...
Another film which is completely based on politics, starred by ' Mohanlal Mohan Lal is the Super Star of the Malayalam film >> Read More... '. It was directed by Venu Nagavally Venu Nagavally was one of the most prominent Write >> Read More... , and Suresh Gopi Malayali by birth, Suresh Gopinath, also known as >> Read More... played an important role in the picture. It tried to show the birth of Communalism in a pre-independent Kerala.
4. Lal Salam Lal Salam is an Indian talk show hosted by superst >> Read More...
...
A complete political movie, "Lal Salam" was a movie showcasing the communist side of Kerala politics. Cast by some of the best in the business including Mohanlal, '', and ' Urvashi Urvashi is the stage name of Kavitha Ranjini, a pr >> Read More... ', the movie was a great example of a political movie.
5. Panchavadi Palam
...
Bharath Gopi Bharath Gopi was the evergreen pride of Malayalam >> Read More... and Nedumudi Venu Nedumudi Venu was born on 22nd May 1948. He is com >> Read More... were the main actors in this politics-themed movie. It was directed by ' K G George K G George is a renowned movie director in Malayal >> Read More... ' and was based on a short story by the writer, Veloor Krishnankutty. The main theme of the film was corruption seen in Kerala politics, and it was shown in a sarcastic way.
...
6. Nayam Vyakthamakkunnu
...
A political movie made in such a way that family can enjoy. ' Mammootty Muhammed Kutty Ismail Paniparambil is the original >> Read More... ' played the main role. The film is all about a minister who lost touch with his family due to political pressures and his bad decisions. The movie was a rather enjoyable one since it was focused on the family audience.
7. Thalastaanam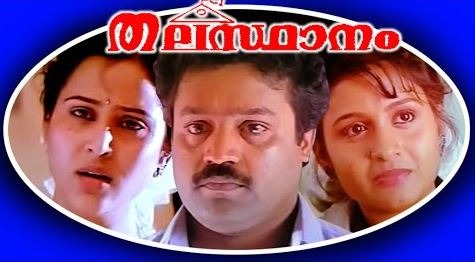 Suresh Gopi, joined with director Shaji Kailas Shaji Kailas is an Indian film director who direct >> Read More... created an action packed politics-themed movie in 'Thalastaanam'. The film was released in the year 1992. The movie was not a big success as anticipated, though, even though it was covered with many great actors and actresses.
8. Vellimoonga Click to look into! >> Read More...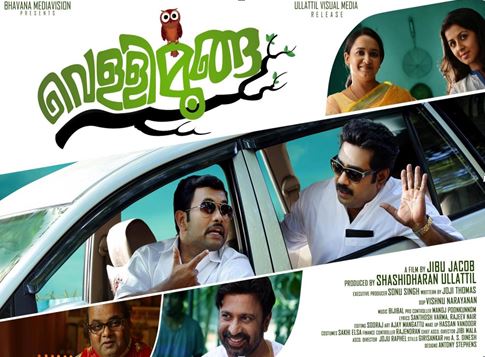 'Vellimoonga' is the latest to the list of political movies in Malayalam. It was a hit movie, even though the movie was not rich in the cast and all. The good story line along with good humour made this film a hit movie in Malayalam. It was a big unexpected hit movie based on politics.
9. Lion Click to look into! >> Read More...
' Dileep Dileep was born in Kerala as Gopalakrishnan Padman >> Read More... ' played the main character in 'Lion'. It was a complete political based movie. The film showed a true political leader, and how such a leader can change a state. Kavya Madhavan Kavya Madhavan is an Indian artist but shines in t >> Read More... played his partner role, and the film performed well at the box office.
10. Oru Indian Pranayakadha Click to look into! >> Read More...
Another one of the new political touch movie in Malayalam. The movie showed the satirical view of Kerala politics at its best. But the main story line of the movie was quite different. But it can still be considered as a good political movie.