1. Vayalar Ramavarma Valayar Ramavarma was an Indian poet and lyricist. >> Read More...

Vayalar Ramavarma was an unavoidable member if you want to create a song for any film during 1960's to 1970's. He penned more than 2000 songs for almost 223 films. The Vayalar-Devarajan combination was a massive hit even now among the public.
...
2. P Baskaran
The best lyricist of Malayalam film industry, P Bhaskaran had written 3000 songs in about 250 films. Winner of J.C Daniel Lifetime Achievement Award by Kerala government, he was part of the film " Neelakuyil Neelakuyil is a Tamil serial that aired on Vijay T >> Read More... " which put a mark for Malayalam film industry in Indian film sector.
...

3. Gireesh Puthenchery Gireesh Puthenchery is one of the most prolific ly >> Read More...
...
Almost all the hit songs from 2000's to late 2010's were penned by Gireesh Puthenchery.
Winning four consecutive state awards from 2001-2004, he created many super hit songs, which will stay as evergreen hits.
...

He is considered as the best songwriter of our generation. This Jnanpith winning writer also was awarded Padma Vibhushan, Padma Sri as well. He won the award for best lyricist in 1989 for his song in " Vaishali Vaishali or also known as Vaishali Krishnan is a T >> Read More... ".
5. Bichu Thirumala Bichu Tirumala is an Indian Lyricist and Writer. H >> Read More...
...

Bichu Thirumala, along with O N V Kurup is considered to be the hit maker of 1970's and early 1980's Malayalam film songs. He was the writer for the songs from " Yodha Bio coming soon... >> Read More... " composed by none other than A R Rahman (It was the only Malayalam film A R Rahman composed music for).He won the state award for best lyricist two times.
6. Yusufali Kechery Yusuf Ali Kechery was an Indian poet, director, fi >> Read More...
...
Yusufali Kechery's devotional songs will be heard by God himself; such was his master class songs. At times, there was a lot of film songs that was released which was penned by Yusufali.
...
7. Kaithapram Damodaran Namboothiri Kaithpram Damodaran Namboothiri is a famous Malaya >> Read More...

     The best fit for both classic songs and modern songs, Kaithapram marked his place in Malayalam movies as early as 1990's. He is also a song director, actor, singer, and screenwriter.
8. Sreekumaran Thampi Sreekumaran Thampi is a director, producer, lyrici >> Read More...
Sreekumaran Thampi is a living legend. His songs from around 1960's are still popular.
He had written 1000's of songs. He has known as the "Poet of Love songs" which his songs proved many yers ago.He won the state award for best lyricist two times.
9.    Vayalar Sarath Chandra Varma

Son of the great songwriter of all time Vayalar Ramavarma, Sarath Chandra Varma make his presence known in the Malayalam movie industry after 2000's.

10. Anil Panachooran Anil Panachooran is an eminent film lyricist in Ma >> Read More...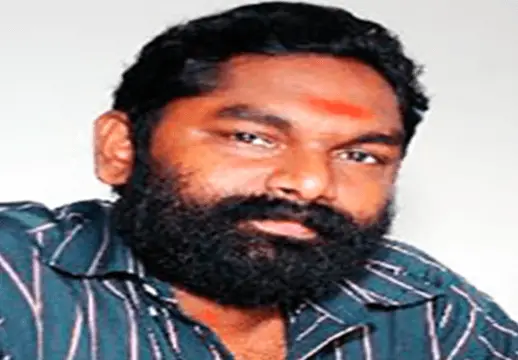 He is the noted lyricist of our generation. "Chora Veena..." from the film "Arabhikatha" was a great hit in Malayalam film industry, and he focuses on romantic themes.