There used to be a time when Facebook got used as a social media platform before the arrival of Instagram. More than any other Medias, celebrities love to post their favourite pictures, be it their personal moments, film promotions or endless selfies. And that is why movie stars in Malayalam industry are coming up for a high competition for the number of followers and likes for their pictures. Even though there aren't many celebrities, below are the top 10 Malayalam celebrities who are active on Instagram.
1. ' Parvathy Bio coming soon... >> Read More... '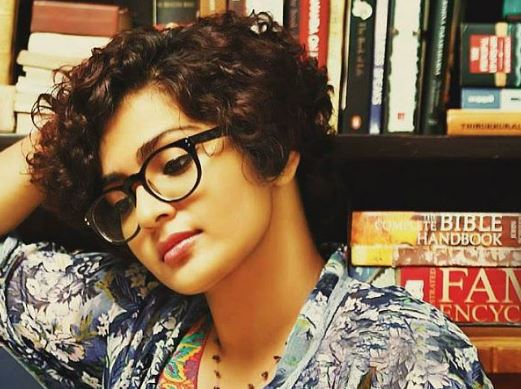 ...
I would like to take her name first on the list because of her simplicity that is clearly visible in each of the pictures that she is uploading. Using it in the username as @par_vathy, this young and bold actress has 508k followers at present. Her bio on the page says "Shape – Shifter". Comparing to that of the pictures, that celebrities usually post, Parvathy is fond of posting snaps of her time with her family, and her travelogue snaps. Recently, she had taken into her account to stand up against a 14-year-old boy for bullying her with abusive comments. She has got a beautiful feed for which she has made it more classy by giving suitable captions for each picture. Stalk her!
2. Dulquer Salmaan Dulquer Salmaan is a popular Malayalam actor, who >> Read More...
...
With followers of more than many of the biggest celebrities. His love for automobiles is very much evident from the pictures he is uploading in his account. His username goes by the name @dqsalmaan and his bio says, " Film, Business, Auto Enthusiast". He has pictures of cars that he owns and family selfies along with photos he has taken with his friends. Fans of celebrities would always want to watch what their favourites are doing or their personal pictures, for such fans of Dulquer, his page is entertaining to stalk. And take a screenshot and admire it later maybe for the girls?
3. Amala Paul Amala Paul is the super talented star of South Ind >> Read More...
...
Amala came into Instagram only a few months back, but then she has already got more than 490k users following her. Her username is @dreamcatcher_ams and has a bio that says; "Actor…Seeker……Explorer……Achiever". She has got many fan pages on Instagram as well. Her feed is full of her modeling pictures and stills from movies that she has acted. She doesn't forget to post the pics of the books she is reading as well.
4. Aju Varghese Aju Varghese is an Indian film actor, born to Varg >> Read More...
...
With the actor blessed again with twins; he doesn't forget to share every moment he has in his life. His best friend in the tinsel town is Nivin Pauly Nivin Pauly is predominantly a Malayalam actor. Bo >> Read More... and has his feed of pictures with him during their shoot in different movies. His bio says LSB and he have got more than 414k followers. He does most of the promotions of his movies through Instagram and sometimes the actor himself share trolls made about him which means that he is taking it all in the right sense.
...
5. Neeraj Madhav Do you remember the funny side-kick of Mohanlal fr >> Read More...
...
This actor has tried to make his presence in almost all the movies released since few years, be it a youth based or a family focusing movie. Apart from films, he does dancing and choreography and shares the pictures of him on Instagram. His username is @neeraj_madhav, and he has got more than 366k followers. He captions his pictures in the most humorous and sarcastic way giving a good laugh to his stalkers. Way to go Neeraj.
6. Sreenath Bhasi Sreenath Bhasi is a heart throb of many girls. He >> Read More...
...
He has no bio for his account because his pictures say it all. With more than 203k followers, the actor uploads his traveling pics and has also got classy captions for them. Debuted in the movie, ' Pranayam Pranayam is a Malayalam television soap opera. It >> Read More... ' directed by ' Blessy Blessy is a Malayalam film director and screenwrit >> Read More... ', the movies he had acted has always hit the box office very well. Apart from acting, he is a singer and model as well. His fangirl crushes are too high that I must bet that the number of girls stalking him on a daily basis is very high.
7. Meera Nandan Meera Nandan also known as Meera Nandakumar is a M >> Read More...
Meera is currently working as an RJ in Dubai and has her Instagram flooded with pictures of her having an amazing life back there. With more than 212k followers, this actress got known for her singing and smartness. Her bio is empty because the pictures in her feed say it all for her. Even though she has taken a break from acting, this actress is having quite a good time working as a radio jockey in Gold 101.3 FM.
8. Nyla Usha Born on March 25, 1984, in Kerala, Nyla Usha is al >> Read More...
There is a lot that this actress can do like acting, anchoring, modeling and is a radio jockey as well. Her love for traveling is clearly visible from the pictures she is uploading. She is working as an RJ in hit 96.7 FM. She has got a followers list of more than 388k. She doesn't have a bio as well. She came into the Malayalam industry, debuting in the movie Kunjananthante Kada and since then, she didn't have to look back.
9. Rima Kallingal Rima is one of the gifted actors of the industry. >> Read More...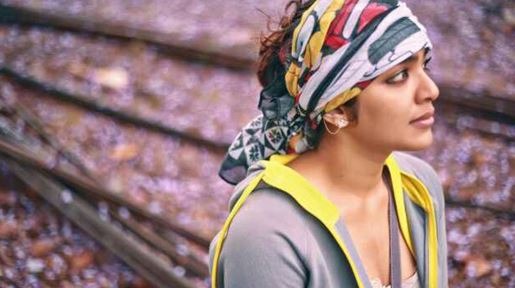 Don't forget to stalk the feed of this beautiful actress with pictures of her own photography skills and her dance moves as well. After taking a break from movies, she had started a dance academy named Mamangam and is focusing more on that. She travels a lot with her husband Aashiq Abu Aashiq Abu known for his work in Malayalam Cinema, >> Read More... and posts pictures of them together. They do give us some serious relationship goals.
10. ''
Priyamani has acted only in a few movies in Malayalam, but her fame rose to a high level when she appeared in an item dance in the film, Chennai Express Click to look into! >> Read More... with Shah Rukh Khan Shah Rukh Khan or also known as SRK is a prominent >> Read More... . She is active on Instagram with the username as @pillumani and has more than 191k followers. She has pictures of her's with her fiancé and her love for dogs are visible from her pictures.