1. " K P A C Lalitha K.P.A.C Lalitha is known for her character Mayavat >> Read More... "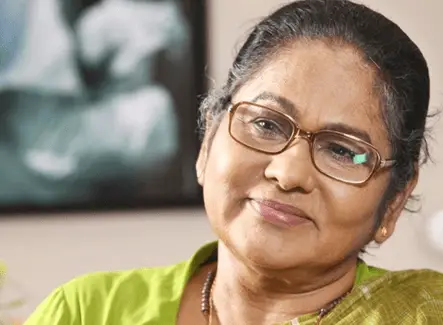 She is a well-known actress in Malayalam film industry, and she is also a part time mini screen actress. It was " Thatteem Mutteem The mother in law and daughter in law feud is a we >> Read More... " of Mazhavil Manorama channel which gained her more adoration. Her role helped the serial makers to gain a good rating and it made the venture successful.
...
2. Nedumudi Venu Nedumudi Venu was born on 22nd May 1948. He is com >> Read More...
He is just like KPAC Lalitha, and he was not confined to the mini screen alone. It was his notable role in the serial "Jwalayay" which was telecast in Doordarshan that was also instrumental in the serial's top ratings. The serial became one of the biggest success stories and there was a second part to it also. Nedumudi Venu acted in the second part as well.
...
3. Suraj Venjaramoodu Sooraj Venjaramoodu was born on 30th June, 1976 in >> Read More...
...
Suraj is now a leading comedy performer in Malayalam film industry. But before that he was a comedian in one of the comedy serial "Jagapoga" which was aired on Kailrali TV. He became a star through this serial and  later on, did so many comedy serials in many other channels as well, before entering into the big screen. 
4.    "Saju Navodaya"
...
Enter another comedian into this list. He became a star, not through television serials,  as many people would be guessing. He became a star through the comedy reality show "Comedy Festival." He was instantaneously famous among the viewers and later he entered into the big screen as a frontline comedian in many movies. 
5. Malavika Wales Malavika Wales is a South-Indian film actress main >> Read More...
...
She appeared on the big screen first, with her entry into the film "Malarvadi Arts Club." She then acted in two Malayalam films, which weren't big hits. She then turned her attention to the mini screen industry, playing the main role in the serial "Ponnambili." It is telecast on Mazhavil Manorama channel.
...
6. ' Sarayu Sarayu is a Malayalam serial that is based on a Ma >> Read More... '
...
She was the main actress in the movie "Kappalu Muthalali." which was a big failure. That has not put Sarayu under any pressure. She is the main character in the serial "Earan Nilavu" which is telecast in Flowers, and she also did appear in many other serials before her big entry into the big screen.
7. Sruthi Lakshmi Sruthi Lakshmi is a beautiful and talented South I >> Read More...
She played in the big leagues first. She was a child artist in a Malayalam movie; later she acted in a lead role in the film "Romeo." She is not well known in the mini screen world, but her main role in the serial " Pokkuveyil Pokkuveyil is a family opera which focuses on the >> Read More... " is pretty good.
8. Suresh Krishna Suresh Krishna is a noted actor in the South India >> Read More...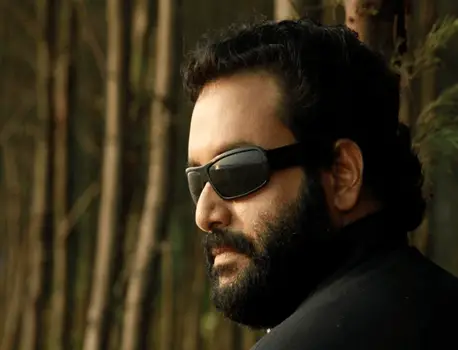 Suresh Krishna is a well-known movie actor but his career began with the mini screen. He is one of the actors on this list who is not new to both Tamil and Malayalam serial industry. He started in Tamil serials, and now he is acting in a Malayalam TV serial named "Pokkuveyil."
9. Balachandran Chullikkadu Balachandran Chullikkadu is a noted Malayalam poet >> Read More...
Balachandran Chullikadu is a well-known poet, a well-known film actor, and a well-known TV serial artist. He is a name known to everyone. He is still very much active in both TV and movie industry.
10. Beena Antony Beena is a Malayalam Tele and Film Actress. Born i >> Read More...
There is no one like Beena Antony, who keeps both TV roles and movie roles going hand in hand. She acted in a numbers of films, mainly in character roles, and she has acted in a number of TV serials as well.