There are a few stars who started their career with uncredited roles, some as child artists, some to check their fate in acting, but there is a category called 'hard workers' who were always passionate about acting and delivered stellar performances every time they got an opportunity. They started their career with uncredited and small roles. Let's have a look at celebrities with their lesser-known appearances.
1. Mohanlal
Mohanlal is an actor, producer, playback singer, television host, film distributor, and recently wore the hat of director with the film "Barroz". A multi-talented person and a legend of Malayalam cinema, came into the industry through the movie " Manjil Virinja Pookkal Click to look into! >> Read More... ". While acting in Malayalam, he did many uncredited roles in other languages like "Gopura Vasalile" in Tamil, and "Gandeevam" in Telugu. Lalettan's journey till date is extremely exceptional.
...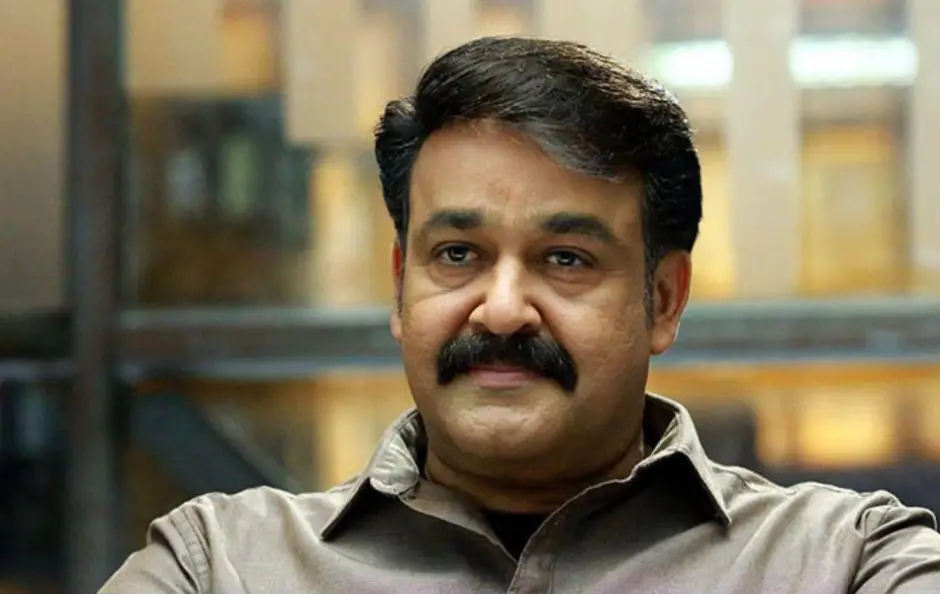 2. Mammootty
Mammootty, a big name in the Malayalam film, had embarked on becoming wildly successful. Indeed, precisely forty years prior, it is tough to discover him in the movie "Anubhavangal Paalichakal". He is one of the persons standing beside Bahadur in the film. This is a role in which fans can't imagine their superstar in. He looks like the younger version of Dulquer Salmaan Dulquer Salmaan is a popular Malayalam actor, who >> Read More... (his son) in the role, and the voice he has in the movie is extremely hard to hear. If you are a die-hard Mammootty fan, then it is suggested not to watch this movie. What a transformation, Mamooka! Kudos!
...
...
Joju George has evolved to be one of the finest actors in Mollywood today. He started his career as a junior artist, was raised to supporting roles, and then to prominent roles. We saw him in movies like " Thattathin Marayathu Click to look into! >> Read More... " and "Norma" in noticeable roles. Did you know that his first appearance on-screen was as Siby Jacob in the 1995 film "Mazhavilkoodaram"? He faced many ups and downs while creating a mark in his films. Recently, he made a debut in the Tamil industry too.
...
4. Dileep
Padmanabhan Gopalakrishnan is popularly known as Dileep aka Janapriyanayakan. He mostly acted in comedy roles in his movies. He started his career as a mimicry artist, and was raised as a star actor. He did uncredited roles at the beginning of his career. His first appearance was in the film "Ennodishtam Koodamo" as a junior artist in the villain's gang. Also, when he played a driver role in Malayil's " Sagaram Sakshi Sagaram Sakshi is an Indian- Tamil language televi >> Read More... ", many of us didn't even notice that it was him.
...
The handsome Biju Menon's struggle is highly remarkable for many reasons. He started his career in the TV industry, checked his fate on the silver screen, and turned into a versatile actor. He first acted in a forgotten movie of Malayalam cinema called "Eagle" as a hotel receptionist in 1991. He was just 20 years old when he acted in that movie with the name Biju Balakrishnan.
...
...
6. Vinayakan
Vinayakan, whom we saw in movies like "Kammatipaadam", " Trance Click to look into! >> Read More... " and "Ee.Ma.Yau", is also a music composer, who composed "Puzhu Pulikal" song for the movie "Kammatipaadam". He had to act in uncredited roles nearly for a decade until his noticeable role as " Romy Bio coming soon... >> Read More... " in the movie "Chathikantha Chandu". No one knew until he revealed that he came into the industry in 1995 with the Mohanlal film "Maanthrikan". He acted as a doppelganger of Michael Jackson Story soon >> Read More... in the movie and got noticed by Mohanlal.
7. Indrans
Indrans, whom we've known as an actor, is also a playback singer and a costume designer. He worked as a costume designer for many films and acted in uncredited roles for several years. After working in TV, he acted in a very small role in the film "Nombarathi Poovu" for a second. We cannot recognize him now in that movie.
Fahadh Faasil is one of the finest actors, a method actor and a new wave of Malayalam cinema. We all know that Fahadh stepped into movies with his father, director Fazil, in his first innings. But before that when he was 10 years old, he acted with a child gang in the song "Kaaka Poocha" in the movie "Pappayude Swantham Appoos" directed by his father. Not only Fahadh, his siblings Farhaan, Ahameda and Fathima also acted in the song. Try and find a boy in a green T-shirt who's singing "la la la".
The handsome hunk, Indrajith, is one of the best actors and singers that we have in Mollywood. It was not in the films "Oomappenninu Uriyadappayyan" or " Meesha Madhavan Click to look into! >> Read More... " that we saw Indrajith for the first time. We know that both of Indrajith's parents are actors as well. While he was 4 years old, he went with his father to the set of a multi-starrer film called "Padayani" produced by his father. Then the director asked his father to cast Indrajith as a child artist for a small role. We can notice a cute little boy in a birthday song looking at a cake.
10. Soubin
It is a great journey indeed for Soubin Shahir Soubin Shahir is a well-known actor and an assista >> Read More... . He did everything starting from child artist to uncredited roles, assistant direction to direction, acting, singing, and what not, he tried his hand at all of them! He can be spotted as a youngster in the films "Kabooliwala", "Vietnam Colony", and as a child artist in the song "Kaaka Poocha" from the movie "Pappayude Swantham Appoos". In a scene from "", spot him wearing a red tee and cap, deboarding a bus behind none other than Fahadh Faasil.
Okay, there are more lesser-known appearances of celebrities but we have selected the top 10. Comment other celebrities who have lesser-known appearances and let us know!!