1. Jomonte Suvisheshangal: -
The film released in January 2017 directed by Sathyan Anthikad Sathyan Anthikad is a film director who has even t >> Read More... starring Dulquer Salmaan Dulquer Salmaan is a popular Malayalam actor, who >> Read More... , Mukesh and Anupama Parameshwaran Born on February 18, 1996, this young flattering f >> Read More... . Mollywood, in the recent years has gained some adventurous and hardworking actors, and Dulquer is a classic example. Jomon (Dulquer) is a youngster who lives in his father's money and spends it recklessly without realizing the painstaking work of his dad, until one day the family falls into the crunches of the financial crisis. Jomon changes the situation entirely by relieving the family of Vincent's from the crisis. It's a movie that is appreciated for its motivational storyline.
...
2. Fukri: -
Movies are not what reality is, rather it's an expression to what realities can be like in real life.A Director is an artist and his film is the art. Fukri, released on the month of January and Siddique is the director, in which Jayasurya and Anu Sithara Anu Sithara is an Indian Film and Television Actre >> Read More... played the lead roles. It's an action/comedy plot. Lucky (Jayasurya) who discontinues his engineering, joins with his friends and fools around with people for money and tricks them with his skills. He meets Nafsi of the Fukri family, and the action part of the movie starts. It's a great cinema to watch with the family.
...
3. Angamaly Diaries Click to look into! >> Read More... : -
We all have had our childhood fantasies, but have we accomplished them is a question we have to answer. In a town named Angamaly in Kerala, two gangs emerge for the acquisition of power. Vincent ( Antony Varghese Antony Varghese, of Angamaly Diaries, is pleased t >> Read More... ) who grew up seeing this idolizes Babuji, a famous gangster in the town of Angamaly. He is a young boy who challenges every situation in hand and finishes college successfully and begins to follow his childhood dream. There is a thin line between a fantasy and dream our fantasies may fade, but dreams don't. He meets Lichi (Reshma), and life takes a turn to reality. Lijo Jose Pellissery Known for his work on Malayalam films, Lijo Jose P >> Read More... directed the film.
...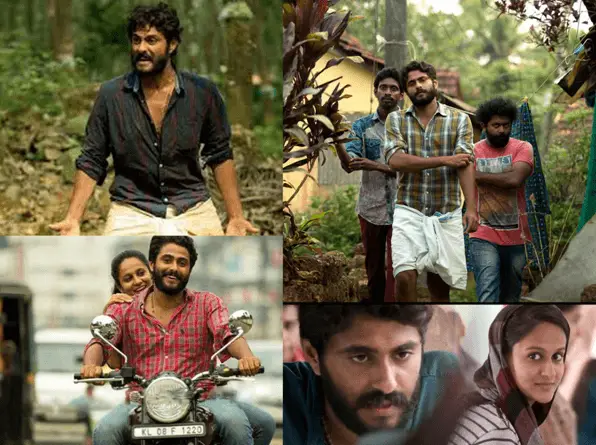 4. 1971: Beyond The Borders: -
History has chiselled the present, is a fact we all have to agree with in our life. Set in the backdrop of the infamous war of the Indo-Pak in 1971. is the man behind the existence of the film. Its theme is on the similar traumas and experiences of the soldiers, in both the countries and is balanced very well. Major Ravi Major Ravi is the penned name for Major A.K. Ravic >> Read More... is the director of the story starring Mohanlal in two different roles as Colonel Mahadevan and his dad Major Sahadevan.
...
5. Lakshyam: -
...
What are the requirements of an action based film? The story plot, fight sequence,and the thriller effect. Musthafa and Vimal are two convicts who escape jail to pursue Vimal's goal in life. Both the characters, however, are not blood-related they share one such bond of brothers. is the director with Biju Menon The tall, dark and handsome Biju Menon started his >> Read More... and Indrajith playing the lead roles.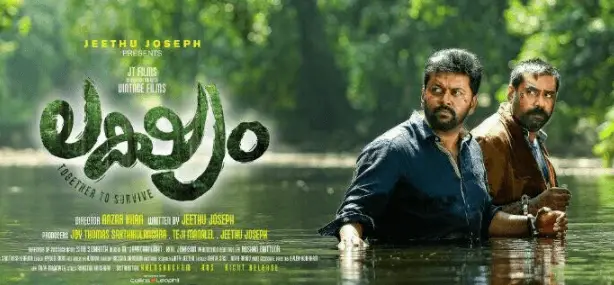 ...
6. Comrade In America Click to look into! >> Read More... : -
A unique title for a movie starring Dulquer Salmaan and Karthika Muralidharan in the direction of Amal Neerad Amal Neerad, an Indian Film Director, Producer, an >> Read More... . Aji (Dulquer) and his father have different opinions when it comes to politics. His Dad, a well-known political communist does not force his son to follow communism in Kerala. Aji is head over heel for Sarah who comes to Kerala from the US for higher studies, and she is a Malayali. Love can at times be so passionate that distance is just a mere word. Aji and Sarah plans to get married, and things go haywire when she gets shifted to the US. Aji embarks on a journey to conquer his lady and marry her. The route to the US is quite dangerous, yet Aji decided to travel, and he meets the refugees in Mexico-US border who see's their difficulties, wishes them and he continues to find Sarah.
...
7. The Great Father Click to look into! >> Read More... : -
Haneef Adineni is the director of the movie starring Mammootty, Arya, and Sneha. An Action/Drama film, featuring Mammoottyas a superhero and a protective father to his baby girl, Sarah. The story plot is that David (Mammootty) just to see a smile on his daughter's face does everything possible to achieve it. He questions authority and fights criminals and corruption in the state of Mumbai. Sarah considers her dad as her role model and follows up his path.
8. Baahubali 2 -
The Conclusion: - The Baahubali series released in all south Indian languages. It's a story about Mahendra Baahubali as a king and how he protects his people from the threats that manifold in his kingdom. S.S Rajamouli is the director of the film with Prabhas, Anushka Shetty Anushka Shetty is the popular South Indian star wh >> Read More... , Tamannaah Bhatia Tamannaah Bhatia is a well known actress in Tamil >> Read More... , Ramya Krishnan Ramya Krishnan is a South Indian movie and TV actr >> Read More... , Rana Daggubati Rana Daggubati is a famous Indian actor. He was bo >> Read More... and Sathyaraj playing the crew members role.
9. Sakhavu: -
Sidhartha Siva He was born on 5 May 1985. Kaviyoor Triuvalla is t >> Read More... is the director of the film with Nivin Pauly Nivin Pauly is predominantly a Malayalam actor. Bo >> Read More... and Aishwarya Rajesh Aishwarya Rajesh, commonly known as Iyshwarya, is >> Read More... as the lead roles. Sakhavu (Nivin) who is inspired by politics tries to enter it with the support of his college friends as a student political party leader. He plays a double role in the story as a Comrade who fights in the army supporting the left-wing ideologies. Sakhavu falls in love Janaki (Aishwarya).
10. Honey Bee 2 Celebrations: -
is the director of the Action/Thriller movie starring Lal (Michael), Bhavana Menon(Angel) and Sreenath (Abu). Abu and Angela get married after falling in love. It's a film that shows the reality and difficulties of marriage and how they get over all the problems ahead of them and live together.