Ten Mollywood Celebrities Who Also Tried Singing Actors singing for their films have now become the latest trend, and this is used as the highlighting point in the marketing of those movies. Here is the list of the top 10 Mollywood celebrities who expanded their career to an actor cum singer.
1. Mohanlal
...
The complete actor of Mollywood, Mohanlal has more than once proved his talents as a singer. He debuted as a singer in the movie "Onnanaam Kunnil Oradikunnil."He has sung over 30 songs. Out of all his songs,"Attumanal Payayil" in the movie " Run Baby Run Run Baby Run is an entertainment Malayalam show th >> Read More... " was the biggest hit. He also owns the band 'LALISM', formed under the composition of who is the musician of the above-mentioned song.
2. Mammootty
...
Mammootty, another versatile actor in the Malayalam film industry, has also sung for many movies. His first song was for the movie "Pallavoor Devanarayanan". Mammootty later sang for the movies," Loud Speaker Loud Speaker is a gossip based show which came on >> Read More... " and "Kutty Shrank".
3. Jayaram
...
Entering the film industry through mimicry, Jayaram proved his caliber both as an actor and as a singer. He first sang for the movie "Kadhanayakan." He also sung two songs for the movie "Ente veedu Appuntem."His other songs are in the movies "Mayilaattam" and "Sevens."
4. Remya Nambeeshan 
...
Remya Nambeeshan has charmed everyone not only by her looks but also by her sweet voice. She has sung over a dozen songs starting with the song "Aande Londe" for the film "Ivan Megharoopan" .In 2012, her " Thattathin Marayathu Click to look into! >> Read More... " song "Muthuchippi Poloru" was widely accepted.
...
5. Mamta Mohandas This effervescent beauty, who has acted in Malayal >> Read More...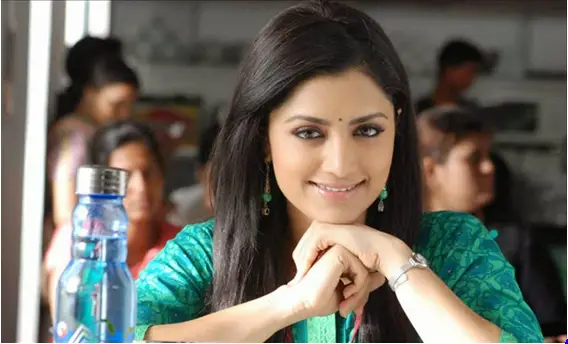 ...
Trained in both Carnatic and Hindustani music, Mamta Mohandas, the beautiful and passionate actress, first attempted playback singing in Telugu with the film Rakhi. Her well liked A hits in Malayalam are "Kizhakku pookkum" in " Anwar Click to look into! >> Read More... " and "Iravil Viriyum" in Shyamprasad movie,"Arike."
6. Prithviraj
...
Amazing everyone with his dedication and flexibility in doing roles, actor Prithviraj Sukumaran Prithviraj Sukumaran is one among the bubbly actor >> Read More... has also showcased his ability as a singer. The credit of his best-known song goes to "Kaane Kaane" from the movie "Puthiya Mugham."This was one of the most viral songs of the year 2009. He has also sung for the movies " Thanthonni Click to look into! >> Read More... " and "Pokkiriraja."
7. Jayasuriya
Known as one of the most hardworking actors in the Malayalam film industry, Jayasuriya debuted as a playback singer in the movie, "Three Kings" in the year 2011 for the song "Billsila."His most famous song "Aaschichavan" is from the movie "Punyalan Agarbatis." He has also recorded devotional songs.
8. Dulquer Salman
Dulquer Salman popularly known as DQ has become a sensation among youngsters both by his characters and his songs. His very first song," Johny Mone ..." for his movie " ABCD Click to look into! >> Read More... " was a super hit. His other well-admired songs are "Chundari penne" and "Ambilikunnathanente" in the movie "Charlie. "He also sang for his latest movie, "CIA- Comrade In America Click to look into! >> Read More... ."
9. Nazriya Nazim This bubbly girl with expressive eyes was an ancho >> Read More...
Even-though this cute and bubbly actress first sang for the movie," Salala Mobiles Click to look into! >> Read More... " she got widely recognized as a singer after the song "Ente Kannil Ninakkai" in the movie " Bangalore Days Click to look into! >> Read More... . "She used to be a television anchor in her pre-teens.
10. Nithya Menon
After exhibiting her talents as an actress in most of the South Indian languages, she gained the tag as a singer in 2010. She sang for a Kannada movie which is considered to be her first endeavor as a singer. In Malayalam, Nithya has sung for movies, "Anghane thudanghi", " Poppins Click to look into! >> Read More... " and "Netholi oru cheriya meenalla."