To make a film look great we need to have a good actor-director pair. If the awesome chemistry works well, then the film will do wonders, and also the fans will enjoy to their fullest. We have seen a lot of actor-director pairs in Malayalam/Tamil films. Let us look at the Top 10 pairs who did wonders.
1. Priyadarshan and Mohanlal
These two have a great partnership when it comes to doing movies. They have done many films together and have entertained the cinema and fans again and again. They both have given some of the best films in south and fans always are excited when they work together.
2. I.V. Sasi and Mammotty
These two have made many blockbuster movies together. One thing everyone has seen is that whenever Sasi and Mammotty are in the same film Mammotty's acting level is different. Both have given meaningful movies, and there is no better hero in Sasi's film than Mammootty.
...
3. Vineeth Sreenivasan Vineeth Srinivasan is known to the music industry >> Read More... and Navin Pauly
...
Vineeth brought Navin into the industry and South movies. He is the one who changed the face of Navin and gave image transformation to him and increased his fan base. These both have provided the audience with multiple super hits in a row.
4. Shaji Kailas Shaji Kailas is an Indian film director who direct >> Read More... and Suresh Gopi Malayali by birth, Suresh Gopinath, also known as >> Read More...
...
They both have worked together and given some of the best action movies the south has seen. They have created their style, and Shaji Kailas is also responsible for making Suresh Gopi the superstar in Malayalam/Tamil cinema.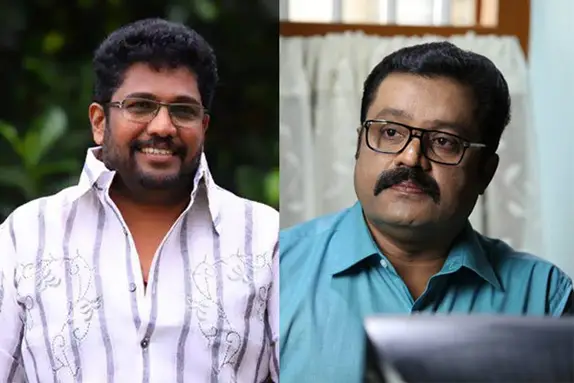 ...
5. Lal Jose Best known in Malayalam cinema, Lal Jose is a film >> Read More... and Dileep
This pair when combines give the audience a hilarious experience, because their movie has so much of comedy in it. They have made many super hit movies in the early 2000's and late 90's. The famous film by Lal Jose 'Meesamadhavan', made Dileep the superstar and gave him the title of Janapriyanayakan.
...
6. Fazil and Mohanlal
...
To see both of them in action just watch 'Manichithrathazhu.' Not only have they done this film, but also many other handful films have been done by them. Fazil, at the present moment, works on youth related movies, but before this also their combination was very nice.
7. Sathyan Anthikad Sathyan Anthikad is a film director who has even t >> Read More... and Sreenivasan
This combination is well known for their family drama that they show on silver screen, and Sreenivasan plays the lead role in many of his films, and he always play important roles in his films.
 8. Joshiy and Mammotty
These two are the most incredible pair of the south industry, having many super hit movies under their belt. Joshiy was responsible for giving the superstar tag to Mammootty, after he was gave a string of flops. Joshiy's movie 'New Delhi' was the blockbuster of Mammootty's career.
9. Rajasenan and Jayaram
Whenever these two combine, the movie is surely a hit at the box office. These two have a very rare bonding among themselves, and they have given a good number of movies together.
10. Hariharan and Mammootty
This combination has given many films together, and also some of their films have created history like 'Oru Vadakkan Veeragatha,' 'Pazhassi Raja.' They have given wonders in their films.