Sentiments are at their best when it comes to cinema. And when it comes to brother-sister love, the bond that they share is something inspirational. In films, they are shown in an exaggerated yet pleasing manner. We may quarrel with our brother or sister, but we support them at their back. Sandalwood is known to produce movies of different genres and has capitalized on the affection between brother and sister too. Let's look at some of the good movies in Sandalwood that were based on the sentiment between a brother and sister. 
Thavarige Baa Thangi

This movie had a great run at the box office. Why not? With the stellar acting by Shiva Raj Kumar and Radhika, the film went on to glorify the relationship between a brother and sister. 
Anna Thangi This is a famous Kannada serial which reveals the >> Read More...

Due to the success of Thavarige Baa Thangu, the combination of Om Sai Prakash- Shivaraj Kumar- Radhika struck gold again through Anna Thangi. This movie dealt with the supreme power of love between a brother and sister and was well received at the box office.
 
Shourya
Well, another film on brother-sister relationship but with a different star cast! Here, Darshan and Reema Vohra Reema Vohra is a television personality, and she h >> Read More... play brother and sister and how they come out successfully after many hurdles forms the rest of the story. The film was a success at the box office.
Varsha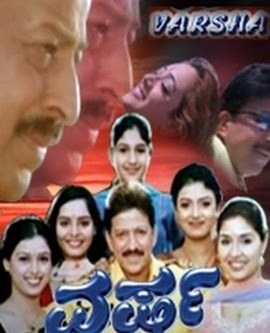 In this film there are five sisters, for a change. Vishnuvardhan plays the brother and yes, you heard it right, it is the plot of good over evil! The movie fared quite well at the box office.
 
Devaru Kotta Thangi
Shivaraj Kumar and Meera Jasmine Born on 15th February 1982, Meera Jasmine belongs >> Read More... play brother-sister in this film. They are the epitome of love between a brother and his sister. They surpass each other in sacrifice and obviously there are villains in this movie who want to separate them. How the brother and sister brave all odds forms the rest of the film. Shiva Rajkumar Shiva Rajkumar is the populous Kannada actor, who >> Read More... has given an outstanding performance in this film while Meera Jasmine would make you remember your own sister.
 
Well there were few other films that were made based on brother-sister sentiment. Is your favorite film missing?