Competent on-screen actors have never been in short supply in the Kannada film industry. The year 2021 was the same. Even if they weren't the main subject of attention, a couple of performers produced fantastic performances. They significantly contributed to the success of their movies at the box office and on OTT platforms. Here is the list of Top 10 Supporting artists in Sandalwood.
1. Gopalakrishna Deshpande
Actor Gopalakrishna Deshpande has excelled lately. Another plus for him was his performance in GGVV. The persona had also been well-conceived by Raj B Shetty and his crew.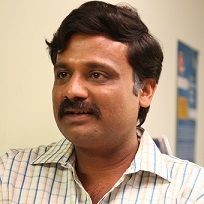 ...
2. Pramod
Rathnan Prapancha's Pramod stole the stage as Udaal Babu Rao. This performance was expected by those who have seen Premier Padmini Click to look into! >> Read More... . He did a great job balancing the comical and the poignant passages throughout a few dozen minutes.
3. Umashree
Umashree returned to the movies after a lengthy absence. Every time she appeared on screen, as is custom, everyone laughed. There were a few tears shed this time as well.
...
4. Shruthi
In Rathnan Prapancha, Shruthi had a compelling part. As the fantastic actor she is, she had enough room to shine, and as a result, Yellavva was successful.
...
5. Kirankumar
Fresh faces are frequently introduced by Rishabh Shetty. They needed to connect for Hero. The comedy of Kinna Kirankumar's performance as the Chef enhanced the viewing pleasure.
...
6. Dhananjaya
Dhananjaya has reached the point in his career when he is no longer considered a supporting actor for a Kannada film. However, as Duniya Vijay Vijay aka Duniya Vijay is an actor of Kannada cine >> Read More... is already starring in Salaga, we have included the "Tagaru" actor in the category of supporting performances.
...
7. Shivaraj KR Pete
In the movie Roberrt, Shivaraj KR Pete had a standout performance. Shivraj KR Pete's persona now has a few additional layers in addition to what is often anticipated when he appears on the screen.
...
Bhajarangi was the vehicle through which Saurav Lokesh gained notoriety in KFI. Lokesh had yet another strong performance in the movie's sequel.
...
9. Nagabhushan
He was undoubtedly one of the main characters, yet Ikkat only had three characters overall. Therefore Nagabhushan falls within this group. The actor did a great job portraying a husband from the middle class.
10. Ravishankar
Sai Kumar He was born on July 27, 1960 in Vijayanagaram, And >> Read More... , the well-known adversary, has a brother named Ravishankar. He is infamous for playing evil characters, but "Kempegowda" is where he is most remembered. Even for his supporting performances, he has received several accolades.