There are certain films that become a hit because of the performance of the star but then some, because of their storyline and the perfect acting and execution. Here are the top 10 movies in Sandalwood that will blow your mind.
1.Lucia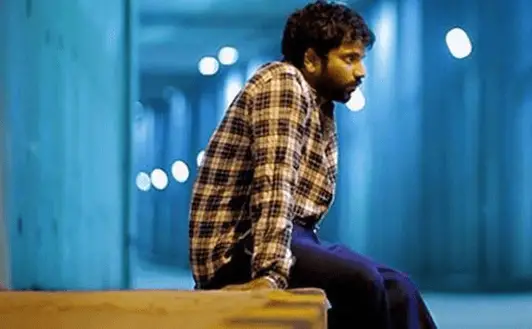 ...
Lucia, one of the greatest hits ever made in Sandalwood. Great thinking has gone behind its making. It is a film that wowed the audience and won the Best Film Audience Choice Award. A fantastic hit, Lucia is worth watching.
2.Mungaru Male
...
It's a romantic monsoon story with fantastic storyline, and acting. Shooting in the natural rain can be a bit of a task, but the movie came out to be wonderful. This film was at the top of every blockbuster chart and till today is famous among the people of South India.
3.Manasa Sarovar
...
Manasa Sarovar is a 1982 superb classic, directed by Puttanna Kanagal Puttanna Kanagal was known as Chitra Brahma (God o >> Read More... . Storyline is different from most Kannada films. A psychiatrist helps a woman who is mentally ill but at the end after treating her, goes mentally ill himself. Touching movie and amazing songs makes it a must watch!
4.Bangarada Manushya
...
Bangarada Manushya is a masterpiece in the Kannada film industry. Dr. Rajkumar's acting in it shows that he is a true legend. Dialogues are well executed. The climax leaves a lasting impression on the audience.
...
5.Bachchan
...
It's a psychological thriller released in 2013. Loads of action, twists, and turns which leave the audience guessing about the next scene. The songs, the direction, the acting, everything was perfect. This film hugely lifted the Indian cinema.
6.Vishnuvardhana 
...
Vishnuvardhana can be summed up in one word, and that is entertaining. Like any Sandalwood movie, this one too has songs and action scenes now and then. It has a lot of unpredicted twists which keep the viewer in suspense. This film should be at the top of every person's favourite movie list.
7. Kempe Gowda Kempegowda is an Indian actor who has primarily wo >> Read More...
Kempe Gowda is a movie based on an honest police inspector who faces a lot of challenges. Romance and action packed film, 2012 starrer, had amazing dialogues, but the thing that stood out most was Sudeep's acting. He has done great work in the movie. No wonder he is called the king of all heroes. This is a perfect film for the weekends.
8.Saarathi Darshan
the actor of this film, has had a lot of flop movies before this. But Saarathi gave him a different exposure. He performed the role really well. This film had everything- action, comic lines, romance, and emotions. It entertained the audience and the three hours you spend watching this, is time well spent.
9.Eddelu Manjunatha
Eddelu Manjunatha is a 2009 hit, loved by the fans. It's a very entertaining film which shows the life of a lazy man who has no aim in life. The director wanted to send a message to the society and has done it in the best way. A comedy movie with superb dialogue delivery is a must watch!
10.Moggina Manasu
Moggina Manasu is a story of teenagers. A mind-blowing movie which was scripted well and in a very realistic manner the acting was portrayed. The direction and the songs were good. It's a superb attempt in the making of the film. The youth get a strong message through this.