1. Dharmendra
The yesteryear star was a heartthrob of many during his acting days. The actor worked as a plumber in his initial days to make ends meet. At that time, he was striving to make a mark in the industry. The actor once recalled his days when he went to bed empty stomach and arranging even for a morsel of food became difficult.
...
2. Jackie Shroff Intro: Jackie Shroff is a well known Bollywood act >> Read More...
The actor has won numerous Filmfare Awards for his brilliant performances in movies like Rangeela, Parinda, and 1942: A . Before becoming successful, the actor worked as Ticketing Assistant in a travel agency called Trade Wings. He used to reside in a Chawl in Teen Batti, Mumbai. He used to commute in local train to long distances for a role for about six years.
...
3. Rajinikanth
Rajnikanth is a name that resonates in every household. In many parts of Southern India, he is not just a star, but people praise him more than that. But before he became such a big name, he used to work as a bus conductor in KSRTC in Bangalore. But once he established himself in the Tamil film industry, he became a superstar.
...
4. Arshad Warsi Arshad Warsi is most popular for his role as Circu >> Read More...
One of the very few actors to have excelled in comedy, the actor had very humble beginnings. He initially worked as a door to door cosmetic salesman and was also an assistant at a photo lab. He was orphaned at an early age of fourteen and hence owing to his financial circumstances, he had to resort to these jobs before he entered into the film industry.
...
5. Manoj Bajpai
...
One of the most reputed actors in the film industry is Manoj Bajpai. In movies like Satya and Gangs of Wasseypur, he has showcased his finest performances. But in his initial days, he used to work at Salaam Baalak Trust in Delhi. He did his first TV serial Swabhimaan for fees of two thousand.
...
6.
The Khiladi Kumar has already established himself in the industry. The actor has also sculpted a niche for himself as a comic hero. But before all this success, he used to work as a cook and also briefly as an assistant for a photographer. Also, he worked as a waiter in a restaurant in Bangkok, before becoming a success in Bollywood.
...
7. Govinda
His first job was a fertilizer commercial before he created a firm position for himself in the film industry. His initial dwelling was a Chawl in Virar, and from there he used to travel to Rajshri Studio daily. Today, he is adored by the masses and is known for his slapstick humor.
8.
Amitabh Bachchan had very humble beginnings. His first salary was merely five hundred rupees. He used to work at a shipping firm. He has spent many nights at the marine drive. We might be a huge fan of his baritone but, he was refused a job at the All India Radio.
9. Nawazuddin Siddiqui Nawazuddin Siddiqui was born in Budhana in Muzaffa >> Read More...
Born to a farmer, the actor had eight siblings. He worked as a chemist. Due to lack of money, he also had to work as a watchman. Finally, he made his debut with the movie Sarfarosh in 1999. But he had to wait for at least ten more years for his big break in the industry.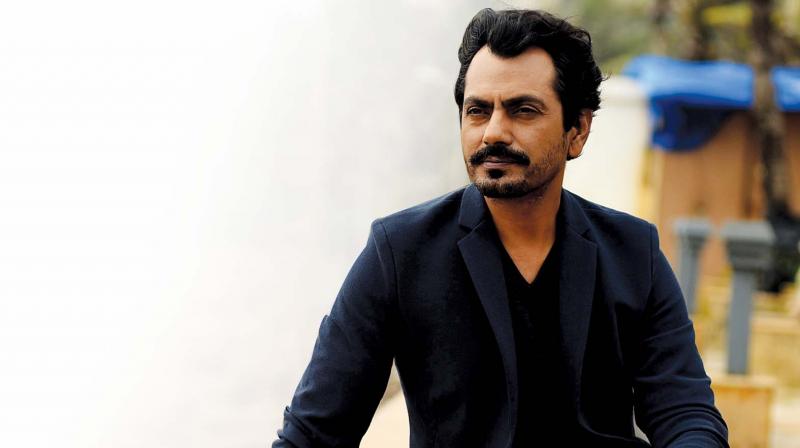 10. Johnny Lever Johnny Lever is an Indian comedy actor who came to >> Read More...
One of the very few comedians in Bollywood, Johnny Lever, used to sell pens to make a living. He had to quit school in grade seven and was searching for jobs till he was eighteen. The actor also worked at the Hindustan Lever Ltd. and hence picked up the name Lever.