There were quite a few movies that not only touched our hearts but made us proud to be Indians. Others made us cringe at the reality of the atrocities that took place in our motherland. Then there were those love stories with the right amount of humour that struck a chord with the entire country. On the whole, Bollywood surely made an impact on the minds of people who watched these movies. Let's see how some movies of the last century are a stark depiction of the country till today.
10) Shaheed (1965)
Quite a few movies were made based on Bhagat Singh's life, but this will probably be the best depiction ever, as the freedom fighter's mother herself sent a message of approval to the audience by blessing the director. The masses had been immensely moved by this movie, and it even won a national award.
9) Phir Subah Hogi (1958)
This movie rang a chord with the masses of that century as it reminded them of the situation of the country. A typical love story played by the legendary actor Raj Kapoor and Mala Sinha, it was also a depiction of the evils prevailing in India and the injustices done right under the sun.
8) Jallianwala Bagh (1977)
The unforgettable tragedy of the Jallianwala Bagh still makes us shudder and remember those trying days of our ancestors who were suppressed by the British. Realistically portrayed in this movie, the hearts of the people melted with compassion when they watched it with their families, grateful that they are an independent nation now.
7) Qayamat Se Qayamat Tak (1988)
An adaptation of Shakespeare's 'Romeo and Juliet,' love somehow always seems to happen with the children of two opposing families, as is the case with millions of Indians. A typical dilemma faced by a couple who unconditionally love each other while their families unconditionally hate each other. Aamir Khan and Juhi Chawla played the perfect Romeo and Juliet as they died in each other's arms.
6) Roti Kapada Aur Makaan (1974)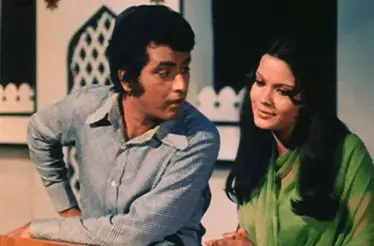 Love stories blooming in a society which is corrupt to its core generally have a tragic ending. This movie is a love story revolving around the crime prevalent during that time. Manoj Kumar directed this movie in such a compelling way that the social evils and injustices were highlighted, gripping the audience's attention and leading this film to be a major hit.
5) Dilwale Dulhania Le Jayenge
There is hardly a handful who haven't heard of this movie. An eternal favourite of the previous as well as the present generation, it can be watched again and again to witness the two famous lovebirds, Raj and Simran unveil their love together.
4) Hum Hindustani (1960)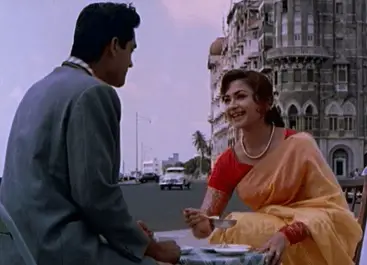 An instant favourite of the audience, this movie had the iconic Asha Parekh starring alongside Sunil Dutt. While this movie portrayed instances of Indian feudalism clashing with the youth of those days, it also showed how love can blossom in the unlikeliest of places.
3) Border (1997)
Suniel Shetty, Jackie Shroff, and Sunny Deol, among many others, were the stars of this patriotic movie. It was a depiction of the India-Pakistan War set in the year 1971. The trauma suffered by the Indian soldiers led to tears and an overwhelming sense of pride for the country from the audience. These soldiers battled their pain to serve their country and left an everlasting impression in everyone's hearts with the iconic tune of 'Sandese Aate Hai' ringing in their ears.
2) Mera Naam Joker (1970)
An unforgettable performance by Raj Kapoor yet again, he was the sole reason for this movie's cult status. Widely recognised by people even today, his antics as a clown with a broken heart depicts one of the entertainment's biggest ironies. This movie is rightly a classic, and Raj Kapoor will forever be a legend.
1) The Making Of The Mahatma (1996)
This legendary freedom fighter in a dhoti will forever stay in our hearts as the man responsible for this country's freedom. A man with a heart bigger than the nation he fought for deserves to have such films made after him, immortalising him in our lives. This movie truly did justice to his contribution like the other innumerable films that portrayed his character.