1.
On the top of our list stands none other than Big B. He is an active social worker who loves to work for country's development and upliftment. He campaigns various government policies like Swachh Bharat Abhiyan, Beti Bachao Beti Padhao etc. In 2012, the Gujarat state government appointed this legend as an ambassador for tourism, with a campaign that focused on bringing alive what the state had to offer—history, culture, and natural beauty. According to Prime Minister Narendra Modi Born on September 17, 1950, in Mehsana, Gujarat, N >> Read More... , the 'Khushboo Gujarat Ki' campaign was instrumental in attracting tourists to the state.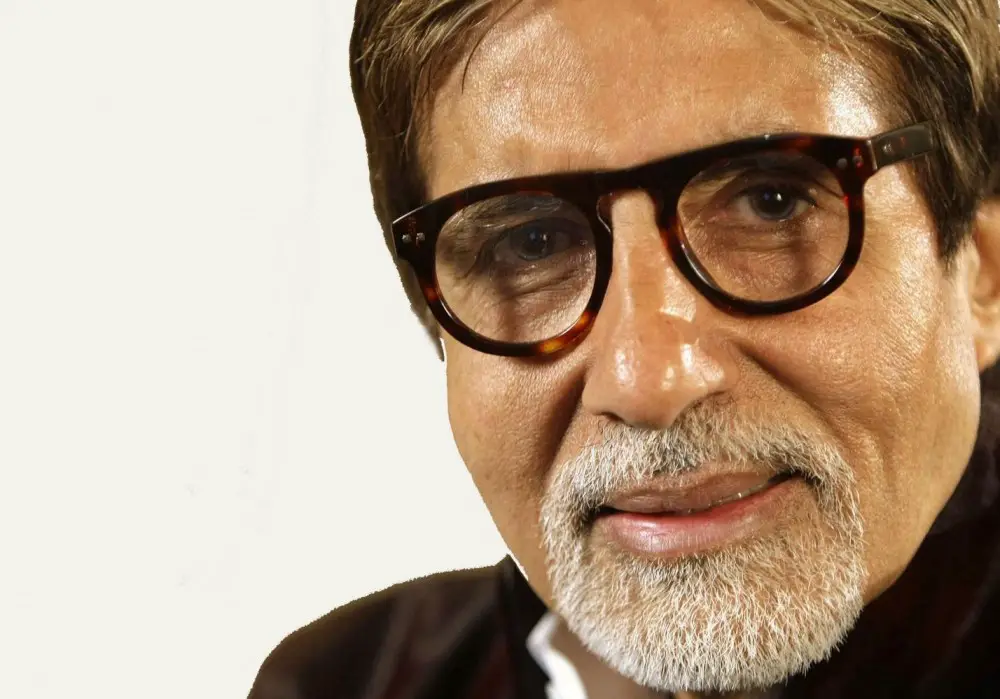 ...
2. Aamir Khan Aamir Khan or Mohammed Aamir Hussain Khan is Bolly >> Read More...
Aamir Khan, my god what a human he is. He is ready to die for his countrymen. He has been an active activist. He had raised his voice against various evil practices that took place in India. In 2008, the performing artist was delegated by the service of tourism to advance its Incredible India! Mission titled "Atithidevo Bhava" the Sanskrit expression that signifies "Visitors resemble God". The crusade urged individuals to make tourists feel welcome and safe in India and highlighted cases of standard subjects who had made a special effort to guarantee that vacationers left with a decent ordeal. It was additionally gone for making mindfulness about the impacts of tourism and sharpening the nearby populace about the requirement for safeguarding of India's legacy and culture, keep up cleanliness and be friendly. He has actively worked for social causes through his programme namely, Satyamev Jayate. He has raised his voice in support of different battles and challenges, including Jan Lok Pal Bill, Sardar Sarovar Dam Project, Narmada Bachao Andolan etc. Indeed, even his expert decisions in the current years think about his awareness about social issues.
...
3. Vidya Balan Vidya Balan is an award winning Bollywood actress >> Read More...
These days Bollywood on-screen character Vidya Balan, who is the national sanitation mark representative is famous for a tagline which says- "soch nahi shoch bannwao". Alongside with Uttar Pradesh Ex-Chief Minister Akhilesh Yadav hailed off an activity titled "Evolving Behavior: Creating Sanitation Change Leaders." The venture, which plans to make 100 towns in the nation's most crowded state open poo free, is sponsored by RB (once in the past known as Reckitt Benckiser) India as a component of its across the country 'Dettol Banega Swachh India' national activity. Vidya Balan is the most recent one to join the rundown of social extremist. The performer, who is otherwise called the "female" saint of Bollywood, has added one more quill to her considerable countdown of acknowledged work. Vidya Balan has started to work for the reason for drinking and sanitation crusade after the Rural Development service moved toward her to be the brand minister for a cause, which is yet a tenacious issue in rural India where women's fundamental need is ignored. In March 2011, she supported World Wildlife Fund's Earth Hour battle in India. In 2012, she has crusaded for the reason for sustenance in India for Child in Need Institute, a NGO situated in Kolkata.
...
4. Shabana Azmi Shabana Azmi is a film actress of Indian origin an >> Read More...
Apart from being an outstanding performing artist of her time, Shabana Azmi has dependably been a dynamic social lobbyist. Shabana is renowned for fighting against different social issues, yet her consideration goes to women and children related issues. Shabana has pushed for the reason for slums, casualties of Latur quake, and uprooted Kashmiri Pandits. Route in 1989, she took a four-day walk against communalism from Delhi to Meerut. Today, Shabana Azmi runs an NGO named Mijwan Welfare Society in Azamgarh locale, UP, which works for the underprivileged youngsters. Under her NGO, she has established a school, a college, a PC focus, and a sewing training centre in a little remote town. She additionally composes different raising support exercises.
...
5. Rahul Bose Rahul Bose, who is an actor, director, writer and >> Read More...
...
Rahul Bose is one of only a handful few socially concerned big names who are similarly known for social activism. Route in 2004 Tsunami, he was merely a part of the alleviation crusade in the Andaman and Nicobar Islands, which drove him to make the Andaman and Nicobar Scholarship Initiative by means of his NGO, The Foundation. This grant gives training to underprivileged children from the islands. That separated, Rahul Bose is related with a few altruistic associations, for example, World's Youth Peace Movement, Oxfam, Planet Alert and the American India Foundation, which have picked him as their envoy. Most importantly, he is firmly associated with Teach for India for scaffold instructive crevices among the underprivileged. Encourage, he is the author of The Group of Groups, an association which goes about as an umbrella for the 51 altruistic NGOs in Mumbai. In 2009, Rahul Bose traversed Canada addressing about an unnatural weather change and environmental change under the Climate Action Network and he took an interest in the challenge at the Copenhagen Climate Change Summit.
...
6. Nandita Das Nandita Das is an actress and director extremely p >> Read More...
A performing artist second to none and a stunningly better individual, Nandita shows others how it's done. She has dependably been related to social causes and is frequently observed voicing her feelings against any sort of bad form. She was likewise the substance of the battle 'Dull is Beautiful', gone for the dictators who feel that fair is better and beautiful.
...
7. Abhishek Bachchan Abhishek Bachchan, or Abhishek Srivastava, is a ve >> Read More...
How can Abhishek Bachchan, son of the great Amitabh Bachchan lag behind? He is also an essential name in our list. He educates the people about the crippling effect of NTDs. Mr. Bachchan brings an enthusiasm for seeking after Indian Health Challenges. He has acquired a lot through his family's involvement with supporting polio annihilation endeavors that he can assume a fundamental part in exciting backing to beat NTDs. Mr. Bachchan urges policymakers to keep making the practical interest in NTD projects to drive wellbeing and development in India.
8. Sonam Kapoor Sonam Kapoor, Daughter of Anil Kapoor and model Su >> Read More...
Bollywood performing artist Sonam Kapoor is determined to women empowerment in India. This is the nation where the larger part of news stories we have seen in the course of recent years have been about the assault and murder of different young ladies. Recently, Indian Prime Minister Narendra Modi has pledged to tidy up this issue. She helps government to work against female foeticide and spreads awareness about HIV/AIDS.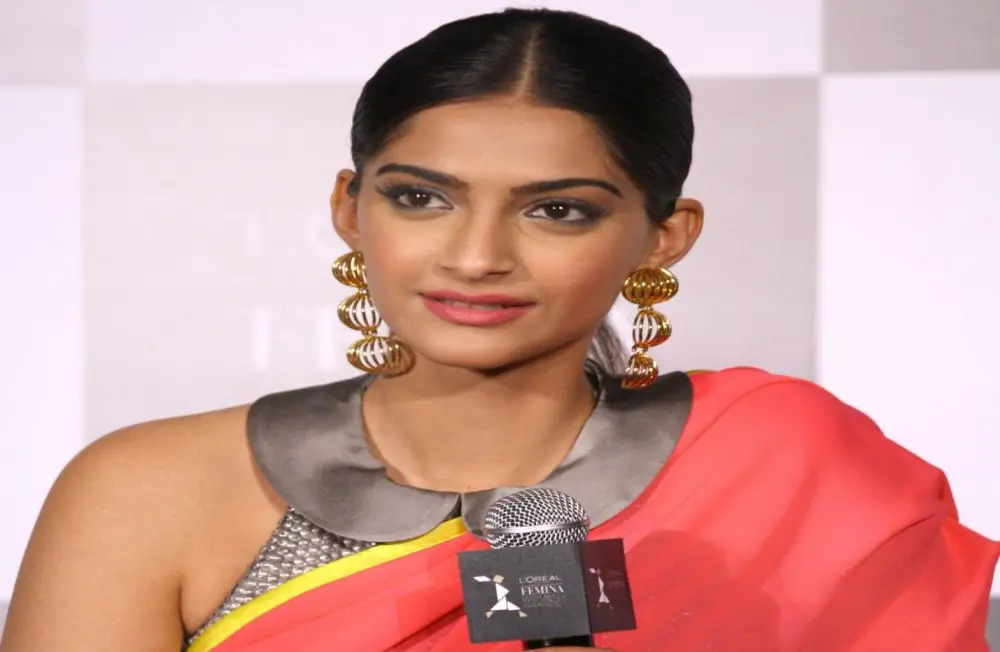 9. Priyanka Chopra Born on 18 July 1982, Priyanka Chopra is an establ >> Read More...
Priyanka Chopra is quite active since past few years. She is the national ambassador of the United Nations Children's Fund in India. Priyanka was designated the national envoy of the United Nations Children's Fund in India in August 2010. She has worked for environment friendly issues and has likewise loaned her name to Save the Child and Adoption for Education crusades. She took an interest in exceptional projects like Sable implied for ladies strengthening in towns, which were started together by the legislature and UNICEF. She has gone all over India to crusade for wellbeing and cleanliness attention to juvenile young ladies as the UNICEF mark diplomat. Priyanka has been genuinely committed towards her causes. She has been effectively working with NGOs and has been loaning some assistance to their crusades. She is likewise known to have offered money related help for elevate programs for the young girls.
10. Deepika Padukone Deepika Padukone is an Indian actress and model. S >> Read More...
Deepika Padukone experienced depression a year ago. She discussed it freely and talked finally in a top to bottom meeting with a TV slot. Her establishment, 'The Live Love Laugh Foundation', is being setup. The organization means to spread mindfulness about psychological well-being and offer assistance to the individuals who are influenced.