Some stars of today's scenario did not have life that is bed of roses. They have to cross the roads of stones to reach that point of their life where they have everything i.e. name, fame, money and all the luxuries.
Here are some of the celebrities who suffered a lot and made their destiny.
Nawazuddin Siddiqui Nawazuddin Siddiqui was born in Budhana in Muzaffa >> Read More...
...
He belongs to the family of farmers. He grew up with eight siblings in Uttar Pradesh. He first earned his livelihood as a chemist, and then he served his duty as a watchman. Then he showed his interest in the film industry and joined the National School of Drama. It was the turning point of his life when he kept his foot in film industry and played a small role in "Sarfarosh".
' Rekha Rekha is probably among the most renowned and well >> Read More... '
...
Rekha has become the inspiration of many celebrities like Vidya Balan Vidya Balan is an award winning Bollywood actress >> Read More... who respects her as her mentor and also Priyanka Chopra Born on 18 July 1982, Priyanka Chopra is an establ >> Read More... whowants to be the image of Rekha. She suffered a lot before reaching the status that she is enjoying today. She had to bear the taunts of the people that she was Gemini Ganesan's illegitimate child. She had to bear the separation from her father as her parents broke up. In her teens, she was more or less like a tomboy. She had to leave her school to support her family financially at the age of 14 and came into the world of acting forcefully.
...
' Rajinikanth 'Rajinikanth' is the name that is known in >> Read More... '
He was a child when he used to work as a coolie. Later he became a bus conductor to earn his living. He started playhing small roles in Kannada Mythological Moral Plays. He started concentrating on his image when his "debut film- Apoorva Raagangal won a National Film Award. Now, he is considered to be the god figure for the South Indian Film Industry.
...
Shah Rukh Khan Shah Rukh Khan or also known as SRK is a prominent >> Read More...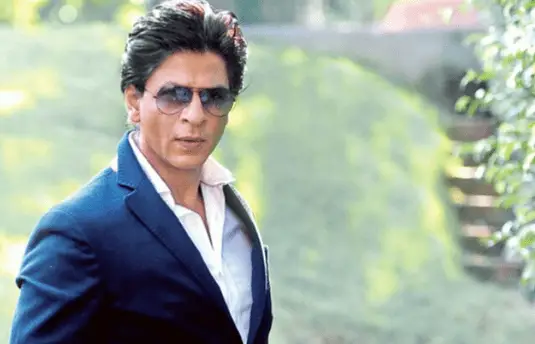 ...
King Khan of the Bollywood industry belongs to Delhi, and he is Hansraj alumnus. His father used to work with transportation services, and he died when King Khan was just 15. This Badshah of Bollywood quit his Master's degree in Mass Communication to pursue his dream of acting and also moved to Mumbai with a small amount of only 1500 rupees and started from scratch.
...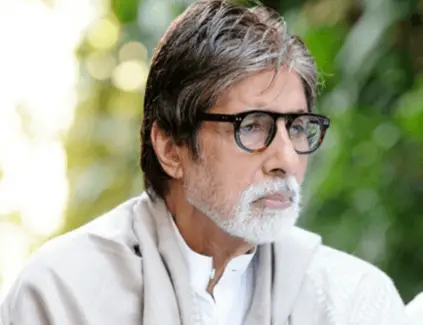 The Shining Star, the Big B of Bollywood, also had to struggle a lot. Big B came from Allahabad to Mumbai and here he spent nights sleeping on the benches because he did not have a house. After that, couples of decades passed away, and he then he became the most loved stars of Bollywood. And the rest, as they say, is history.
...
The famous superstar of today's era in the Film Industry and having a flock of youths as his fans, Akshay Kumar once worked as a waiter and dishwasher. When he became a chef, he had to sleep on the kitchen floor at night and did not get more than 1500 rupees to earn his livelihood. Then, he decided involve himself in Martial arts training. Later he entered the world of glamour because he was getting more money.
Johnny Walker Johnny Walker is a comedian of Bollywood. His orig >> Read More...
Mr Badruddin Jamaluddin Kazi is a famous actor and comedian. Guru Dutt Born on 9th July 1925, Guru Dutt was an Indian act >> Read More... was highly impressed by him when he performed his first screen test. He acted like the drunkard in a very impressive manner and after that he started his journey in the film industry with the name Johny Walker. Before this, he used to work as a bus conductor in Mumbai and entertain his passengers with "antics" and caught the eye of Balraj Saini, who took him to meet Dutt.
Boman Irani Boman Irani is a well known name today in the Bol >> Read More...
Viru Sahastrabuddhi of "3-idiots", spent his life working as a waiter and also as a room service staff in a hotel at a point of his life when he had no other option to earn his livelihood. A Parsi actor supported his mother in running their 'ancestral bakery shop". Then he kept his foot in photography and theatre and gave his first successful shot in a film in which Sanjay Dutt July 29, 1959, was the day when the two legends of >> Read More... played a lead role i.e. "Munna Bhai M.B.B.S." and now he is considered as a highly skilled performer.
'Smriti Irani'
Smriti Irani, "Textile Minister", worked as Tulsi in one of the famous serials of Star Plus. She also worked in Mc. Donald's scrubbing floors. She entered Femina Miss India 1997 but was not lucky. Then, to prove herself, she went to Mumbai to create her identity in Showbiz.​
Mehmood Ali Mehmood Ali is one of our greatest comedian actors >> Read More...
He started off as a child actor but gave acting a serious thought after getting married and becoming a father. He tried his luck as a driver, poultry seller and also gave Tennis lessons to Meena Kumari! He is now one of the famous faces of Bollywood comedy films.
Well, if they can, you can also set up your example for others.