Villains- they are scary, they are dark, they are evil and they are smart. Everything in this world needs a balance. If there is good, there must also be bad. If there is a hero, there must be a villain. Here are Bollywood's top 20 villains of all times: 
1. Gabbar Singh Click to look into! >> Read More... ('Sholay')
...
"Kitne aadmi the?" As if putting Gabbar on the list needs to be justified. If Gabbar doesn't define villain, we don't know what does. Played by Amjad Khan Amjad Zakaria Khan was born on 12th November, 1940 >> Read More... , Gabbar Singh is one of the most loved movie characters of all time. Sholay wouldn't have been Sholay without Gabbar's character. Although a villain, Gabbar was the hero of the film.
2. Mogambo ('Mr. India')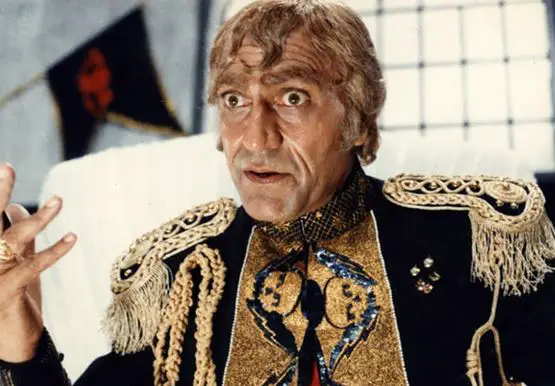 ...
"Mogambo khush hua" The best villains in Bollywood were played by Amrish Puri Amrish Lal Puri was born on 22nd June, 1932 in Pun >> Read More... . His most iconic role was Mogambo in Mr. India. A rather clichéd villain, Mogambo had a stick, a majestic dress and wanted to rule the world. His minions were quite obedient and would jump into acid on one call by Mogambo. True definition of an evil and cruel villain, he also had a good sense of humor. It is almost as if he was pulled out of a hilarious comic strip.
3. Shakal (' Shaan Shantanu Mukherjee is a very popular singer and kn >> Read More... ')
...
Though Shaan couldn't win hearts and was a big flop, one character from the movie went to live on. Shakal with his shiny bald head and his fingers running over it became one of our favorite villains. Stocked up with gadgets like a modern day villain, he even had a water tank with sharks and crocodiles in a pond. A badass villain, Shakal is probably the only remembered person from the movie. And well he deserves it.
4. Prem (' Bobby Click to look into! >> Read More... ')
...
"Prem naam hai mera. Prem Chopra." With the best villain-dialogues, Prem was an intimidating, evil villain. A rapist, murderer and blackmailer- you name it and this anti-hero character would've done the evil deed. His dialogues were a trademark for all the villains in B-town. Ye toh sahi mei wo bala hai jo shishe se pathar ko tod de. How will we ever get over his cruel smile and malevolence?
...
5. Loin ('Kalicharan')
...
Do you remember 'Ajit'? Well, Sara shehar inhe Lion ke naam se janta hai. A very soft-spoken villain, Loin or should we say Lion, had a particular style and an accent. A great killer who wore a white suit and white shoes, Loin is the daddy of all criminals. He had his own control room with flashing lights which gave him an edge over our usual villains. The new generation might not know Kalicharan but Lion's dialogues are on their tongues like abcd. 
6. Kancha Cheena (' Agneepath Click to look into! >> Read More... ')
...
Nobody could've played this character better than Danny Denzongpa For Danny Denzongpa the voyage to the glittering w >> Read More... . Kancha Cheena, a stylish underworld don, is one of the most talked about villains even today. His power-packed performance, wicked sins, on-point costume, everything just added to the role. It was all perfect or as we might call it today, it was lit. Apart from all these evil elements, his name, Kancha Cheena, is itself so badass. It just appeals to the audience in every way.
7. Dr. Dong ('Tehelka')
Another character played by Amrish Puri. General Dong is a loathed character in the movie but makes it to the list of our favorite villains. He is not just evil but also shamelessly heartless. Ruler of Dongrila, he kidnaps girls, uses them as suicide bombs or forces them into prostitution. He indulges in human trafficking and sells the limbs of the young girls. Also, his name is very fascinating.
8. Subedaar (' Mirch Masala Mirch Masala was a very popular cooking show which >> Read More... ')
A low profile villain, he has a moustache, owns a gramophone, rides a horse, letches at ladies of the village and is called Subedaar sahib. Played by Naseeruddin Shah Naseeruddin Shah is an experimental actor and asso >> Read More... , the most memorable scene from the film is undoubtedly the pepper scene. The sound of Subedaar's screams can still be heard by everyone who has watched the movie. Nobody's ever screamed like that.
9. Kesariya Vilayati ('Ram Lakhan')
is the Bad Man of Bollywood. In a movie where all our top actors (villains) play a role, somehow we only remember Kesariya, our Bad Man. His overall look complemented his character. Gulshan Grover is thus undoubtedly an amazing actor of his time.
10. Sher Khan (' Zanjeer Click to look into! >> Read More... ')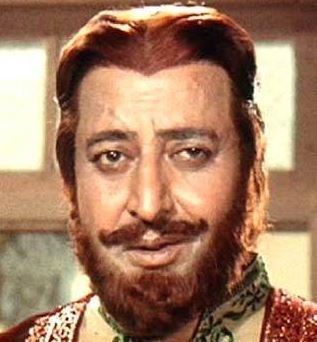 He might not be a villain throughout the movie, but the few parts where he was portrayed as one certainly blew our minds. Owner of gambling business, Sher Khan was a Pathani villain. His fight with inspector Vijay in the film is worth watching. The amount of bloodshed would've been enough to save someone's life in a crisis. His Pathani accent adds glitter to his villainous personality.
11. Langda Tyagi (' Omkara Click to look into! >> Read More... ')
One of the best roles played by , we may not remember the other actors but Saif made sure we did not forget Langda Tyagi. Ever! A classic rural, rowdy dacoit who only talked in foul words, Langda had a strange fascination for jewellery. His style, his speech, his clothes and his arrogance-everything made him not just a perfect villain but also one worth remembering. Saif left us awestruck with this one. By the way, the other two lead actors were Vivek Oberoi Vivek Anand Oberoi's birth was on 3rd Septembe >> Read More... and Ajay Devgn. Did you guys remember?
12. Lotiya Pathan ('Tezaab')
If in a Madhuri Dixit Madhuri Dixit is not just known as the also a smil >> Read More... starrer we can still remember who the villain was then he surely deserves to be on this list. Played by Kiran Kumar Kiran Kumar is an Indian Bollywood actor who has w >> Read More... , Lotiya Pathan was a kidnapper who was fond of kidnapping attractive ladies. He wasn't a very sophisticated villain. In fact he was literally the gali ka gunda who was a little too good at street fighting. Lotiya Pathan is the best street villain we've had.
13. Bulla (' Gunda Click to look into! >> Read More... ')
"Mera naam hai Bulla. Rakhta hun mai khulla" As cheap as his dialogue sounds to our dirty-minded generation, these lines were on the lips of every guy after the release of the movie, Gunda, back then. Boss of the underworld, Bulla gets killed in the end. He is arrogant, outrageous and stupid enough to use his own baby girl as a shield to protect himself. However, his daughter is saved but Bulla dies. Nevertheless, Bulla left an impression on the audience. His moustache and dreadful eyes with hatred in them and deep voice gets him a place on this list.
14. Sir Juda (' Karz Click to look into! >> Read More... ')
Probably the only baddie we've ever seen who could not speak. And definitely the only mute baddie who is loved by the audience. Contrary to the funny name, his character wasn't a very humorous person. He communicated through knocks which were explained by his sidekick who started each sentence with "Sir Juda kehte hain…" Sir Juda was surely one of a kind. Well done 'Premnath'.
15. Sukhi Lala ('Mother India')
Mother India has to be the most badass movie of its time. Very appealing acting by ' Kanhaiyalal Kanhaiyalal was an Indian film actor, primarily wo >> Read More... ', he did justice to the character. Sukhi Lala was a cunning money-lender who did not care about anything or anyone. He was money-minded, calculative and shrewd. We could not leave him out of the list by any chance.
16. Robert ('Amar Akbar Anthony')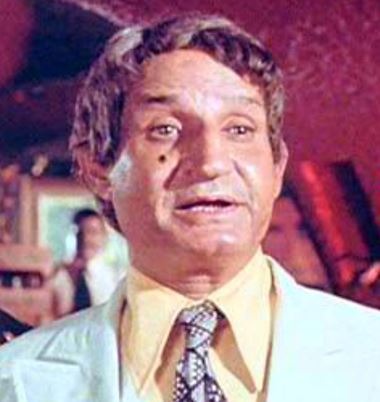 A striking name for a 70s villain, Robert was up to no good ever. Evil in literal sense, he ridiculed and humiliated Kishanlal who came to Robert for help and even saved him from going to prison. However, Robert pays him back with deceit instead of reward and thus Kishanlal takes revenge. The situation between them becomes very sensitive and complicated. His modern suits and dress up go well along with the name. The wicked villain is put behind the bars at the end.
17. Bhairavnath ('Naagina')
Amrish Puri was born to be a villain. He not only dealt well with humans, but also snakes. His appearance for this role was quite scary yet appealing to the character. Somehow, it also suited him. Bhairavnath was a two-faced villain who deceives his enemy. He hides the truth from them to fulfill his desires of catching the venomous snake. Bhairavnath's long, black hair, pearl neckpiece and a big red teeka completes his looks.
18. Lallan Singh (' Yuva Click to look into! >> Read More... ')
Probably the only role where Abhishek Bachchan Abhishek Bachchan, or Abhishek Srivastava, is a ve >> Read More... has ever acted well. Lallan Singh was a scary, arrogant and short tempered villain- one you wouldn't want to mess with. Lallan lacked a family and grew up on the streets of Kolkata. Therefore, he is not used to permissions and grabs whatever he likes, by hook or by crook. He lives life in black and white. Either he likes you or hates you. He is rustic and bothered about his own survival.
19. Bakhtawar Singh (' Hum Story Soon >> Read More... ')
Danny Denzongpa is another versatile villain of the 70s. Bakhtawar Singh is the owner of docks in Mumbai who considers the people who work for him to be his slaves and thus treats them shoddily. Bakhtawar had a typical habit of smoking pipe. Danny's expressions and acting leave us in awe of him.
20. Gokul Pandit (' Dushman Click to look into! >> Read More... ')
This creepy postmaster who had a fetish of killing people gave us goose bumps. His scary eyes with rage in them wanted to see nothing but bloodshed. He had no reason to kill people, yet he did. If that's not pure evil then we wonder what is. We surely have more baddies in the industry, but these made it to the top of our list.