Bollywood is a huge industry that has a concrete list of actors/actresses among which not everyone can achieve the kind of success that made them remember all through the decades. Saying that below is the list of Top 11 Bollywood Celebs having a Flop acting Career.
Following that, the first name that comes to mind is of Tusshar Kapoor Son of a legendary Filmstar Jeetendra Kapoor and b >> Read More... .
1. Tusshar Kapoor
...
Tusshar Kapoor is the son of the most famous Bollywood actor 'Jitendra'. Tusshar is coming from a very high profile background with his father being the famous Actor and his sister and mother handling the prestigious banner of 'Balaji Telefilms'. Therefore, Tusshar had a big challenge of making an identity of his own in the industry which unfortunately he could not achieve. Tusshar came into the film industry by debuting in an intensely romantic film 'Mujhe Kuch Kahna Hai' opposite the gorgeous Kareena Kapoor. The film had surely launched him as an actor's son in the industry, but could not take his career graph to the next level. However, his Co star Kareena Kapoor has left him far apart and had reached the top ranking Bollywood Heroines. Irrespective of his lead roles, Tusshar has done quite a good work in his multi starer flicks like Golmaal, Golmaal 3, and Shootout at Lokhandwala. Now, it is very hard to say that is it Tusshar's luck which did not work out or his acting skills are below average that let his acting career couldn't rise.
2. Jackky Bhagnani Jackky Bhagnani is a talented actor in the Bollywo >> Read More...
...
Jackky Bhagnani son of Vashu Bhagnani Vashu Bhagnani was born on 19th of April in Kolkat >> Read More... came into the limelight with his debuting film 'Kal Kissne Dekha Hai', the film was a flop at the box office after which he tried out his luck by acting in the films like ' FALTU Click to look into! >> Read More... ', ' Rangrezz Click to look into! >> Read More... ' and his recent flick ' Youngistaan Click to look into! >> Read More... '. However, none of them turned out to be a success. The back to back failures had dropped his acting career in the film industry as the continuing failures were proving his inability to deliver a fire full performance, which will take the audiences to the theaters and like his films. Like the above two actors, there are many other actors who are having a flop career in Bollywood and among them, one is Abhishek Bachchan Abhishek Bachchan, or Abhishek Srivastava, is a ve >> Read More... .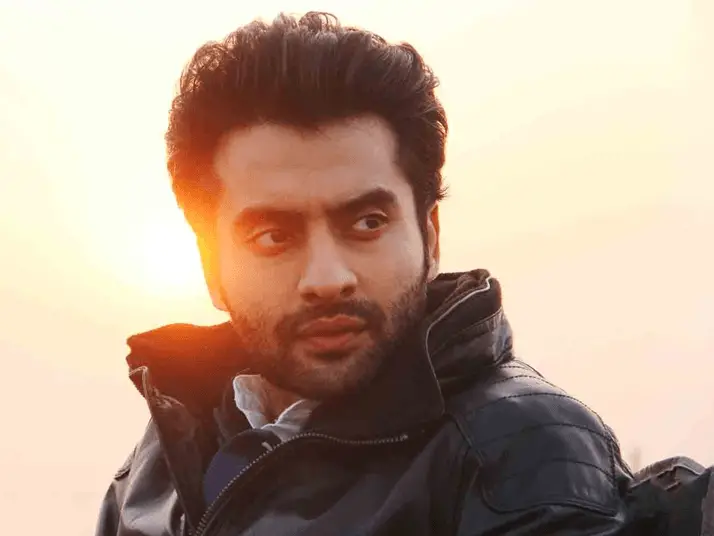 ...
3. Abhishek Bachchan
Abhishek Bachchan is another actor whose Bollywood career, has proven to be a disastrous failure. Abhishek Bachchan is the son of the famous Bollywood actor ''. Both of his parents are good actors and were famous for all their performances. In fact, in addition to this, Abhishek Bachchan was married to Aishwarya Rai whose Screen presence is also more appreciated than his own. Abhishek Bachchan is not categorized among the flop actors, but the kind of Films he chose to do might be that was the first reason for his career graph sloping downward. Therefore, I think it's high time for him to make some choices that will help him to secure a position in this competitive industry. Another flop career that was apparently buzzing at the top of the list of Flop careers of Bollywood actors is Himesh Reshammiya Intro: Himesh Reshammiya got his stardom after win >> Read More... .
4. Himesh Reshammiya
Himesh Reshammiya is one such person who has drowned his music career for his passion towards acting. Himesh Despite of trying out his luck several times in films like 'Aap Ka Suroor', ' The Xpose Click to look into! >> Read More... ', etc, has failed and his films were proven to be big time disasters at the Box Office Box Office is a Tamil entertainment TV serial whic >> Read More... . Of all of his films it is quite apparent that he did not have that acting skill due to which he is not liked by people on the silver screen. The continued attempts to prove himself an actor had left a negative effect on his music career as well. I think it was necessary for him to check out his priorities and take intelligent decisions otherwise he is going to be nowhere in the industry. Another relevant career graph is of Hansika Motwani Hansika Motwani is a young and beautiful actress, >> Read More... , who has just started her career and was experiencing continuous failures.
5. Hansika Motwani
Hansika Motwani is yet another actress who disappeared as soon as she entered the film industry. Hansika Motwani has worked in many TV Serials like 'Kyuki Saas Bhi Kabhi bahu Thi', '', and many more as a child artist. Apart from this, she has done a lot many Television Commercials before turning up towards her Bollywood career. She has done a lot of regional as well as Hindi movies, but certainly could not establish her identity in the Film Industry. Hansika has worked in movies like 'Aap Ka Suroor' starring Opposite Himesh Reshammiya. It seems like she is also experiencing similar career failures like her fellow co-star Himesh Reshammiya.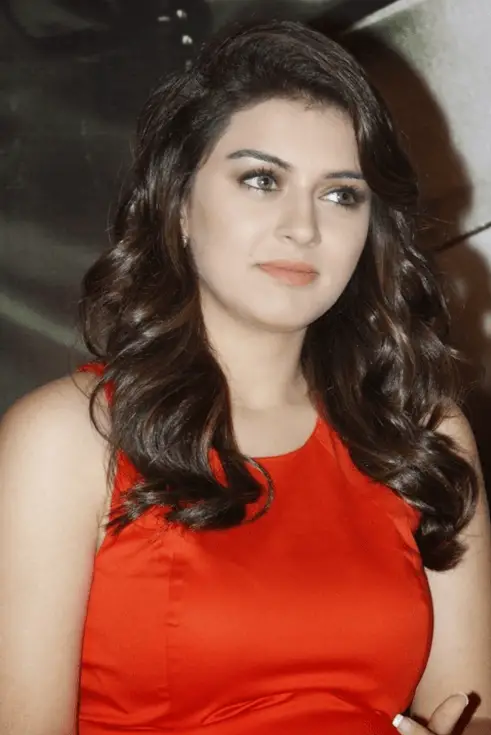 6. Uday Chopra Born on 5th January, 1973, This actor is the son o >> Read More...
Uday Chopra yet again is one of the actors in Bollywood having the most unsuccessful career. Uday irrespective of coming from the house of the biggest banner of Film Industry 'Yash Raj Films' could not establish himself as a successful actor in the film industry. He has done a lot of movies among which the movies in which he have acted in a lead role became huge time flops in the Box Office like 'Neal and Niki'. The hit movies like Dhoom, Dhoom 2, Dhoom 3, were successful movies with him, but he has played a side role in it. Uday currently became more Known because of his relation with Nargis Fakhri Nargis Fakhri is an actress who pivotally works in >> Read More... than as an actor. It seems that if soon he will not do anything for his career then his little bit eminence will also entirely disappear as the Film Industry is becoming vast now with a whole new set of actors coming into it. So, one has to give heart and soul to this film industry to get success as an actor/actress.
7. Imran Khan Imran Khan is an Indian film actor, who is famous >> Read More...
Imran Khan is another in the list of Flop careers of the Bollywood actors. He had made his debut in the film industry with his film 'Jaane Tu Ya Jaane Na' starring Opposite Genelia D'Souza. While it was a break into the Film Industry for both the actors, Imran got some bad experiences in his career after that film. For Imran Whatever film he has done after his First Film Till date where either average films or Flops at the Box Office. Therefore, it was a major concern, that whether his career graph can be considered successful or not. Till date he has acted in movies like Kidnap, Break Ke Baad Click to look into! >> Read More... , I hate , Mere Brother Ki Dhulhan, etc, but none could give Imran that recognition in the industry as other actors hold. And with his recent flicks like ' Katti Batti Click to look into! >> Read More... ', his eminence in the film industry seems to be in danger. The names make it quite evident that Bollywood has not been that merciful to everyone. Each one has their time in this Film world and the kind of competition it has started over, it has become tougher to make oneself stand in this industry without blowing out with the flow.
8. Ameesha Patel Ameesha Patel was born on 9th June 1975. She is an >> Read More...
Ameesha Patel is one of the beautiful actresses of the film industry who came into the industry with her debut film 'Kaho Na Pyaar Hai' opposite Hrithik Roshan Hrithik Roshan with his unimaginable dance moves i >> Read More... , which is a big time hit at the Box Office. Both of them became overnight stars after that and started boosting their respective careers in the Film Industry. While both have done a good amount of films and have received a lot of acknowledgement for their work, Ameesha was later seen slowly disappearing from the industry. However, she has done a lot many movies after her first film, but soon she started backing off from the silver screen and today she is nowhere in the world of movies. Nobody has ever thought that so soon she will be forgotten by the Industry as well as the audiences. It seems that beauty was not enough to sustain in the Hindi Film Industry.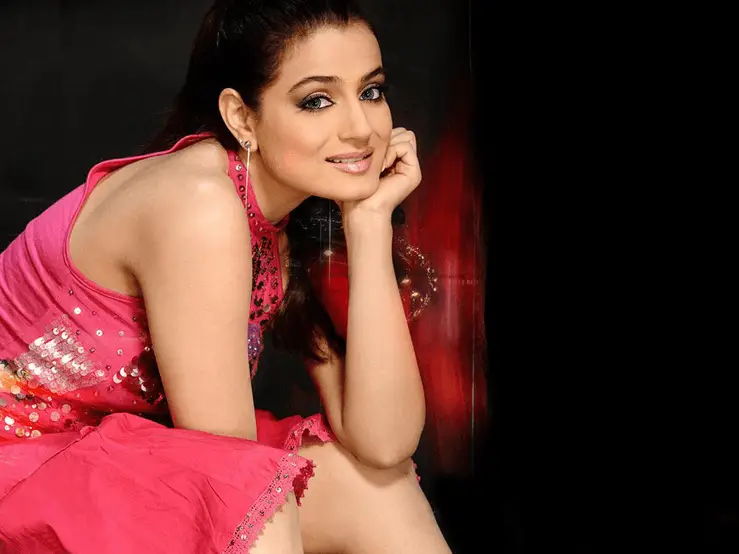 9. Bipasha Basu Bipasha Basu, born in January 7,1979 in Delhi, is >> Read More...
Bipasha Basu is another actress who has failed to make her career being considered successful. Bipasha has worked in almost more than 50 films among which many are a huge commercial success as well. But her recent Bollywood flicks like ' Alone Click to look into! >> Read More... ', ' Creature 3D Click to look into! >> Read More... ', etc, had brought her to the bottom of actors and actresses. While she still considered being among the 50 most desirable women, but her acting career seems to be drowning very soon. She was now started considered among the Bollywood actresses having a flop career. Bipasha has to buck up soon to avoid getting disappeared from the film industry like Amisha Patel. Like Bipasha, Nargis Fakhri has been yet another who has failed to make her career stable in the Hindi Film Industry.
10. Nargis Fakhri
Nargis was one of the new comer actresses into the Hindi Film Industry, who got recognition from her roles in movies like Rockstar, Madras Cafe Click to look into! >> Read More... , etc. Her beginning into the industry was a kick start, but later her career started sloping downwards. Her presence in the movies was now slowly disappearing. Recently, she is quite popular on Twitter for her relationship with Uday Chopra. But, none seems well to let her career became successful in the Hindi Film Industry. In a competitive industry like Bollywood, one can't afford to take so much of time in setting up their career in the industry. So, these actors have to work very hard to retain a position in the industry.
11.
Dia Mirza has been yet another actress who has a flop career graph. Dia Mirza had done films like 'Rehnaa Hai Tere Dil Man', Love Breakups Zindagi Click to look into! >> Read More... , and many more. She has started off her career well into the industry, but later she began choosing films that have not done well at the box office which in turn affected her acting career. Now on a recent time the actress has not vanished from the Industry, but it seems that she has quit acting as she was not seen in any films anymore. Therefore, owning to her less involvement in the movies it was quite apparent that her career as an actor in the industry has finished. Nowadays she was more seen in Award functions, parties and endorsing brands more than Movies. So might she was earning by that much itself. The above names very well explain the fact, that the Hindi film industry is not a place to sustain without sheer hard work and continuous effort to keep up with their Bollywood careers.