Nowadays, TV shows try hard to make things interesting and fun for the viewers. In this quest, sometimes things become very controversial. Quarrels and altercations garner very high TRPs. That is why there is a recent trend of violent language and content on TV shows. These have become very common on television, and there have been many debates about the bad effects of these things on children and youngsters. Nevertheless, these shows keep appearing on television. Here are ten such violent shows on Indian television.
1.  Bigg Boss Bigg Boss Tamil is the Tamil language version of t >> Read More...
...
This reality show on Colors TV has been going on for years. And it has been controversial right from the first season. The inmates in the Bigg Boss house fight among themselves very often, using abusive and vulgar language. Physical altercations have been very often in the show too, and Bigg boss has warned some of the contestants against their actions. Some of the most controversial contestants on Bigg Boss have been Dolly Bindra Dolly Bindra is an Indian film and TV actress and >> Read More... , Kushal Tandon Kushal Tandon is a famous Indian model and Hindi s >> Read More... , Om Swami, etc.
2. MTV Roadies
...
The most popular reality show on MTV, Roadies has been a rocky journey right from the beginning. The show gained fame due to the frequent use of vulgar language by the judges and the contestants. The tasks on the show often involve physical violence, apart from fights between the contestants. Several people have been manhandled in the audition round itself. In the midst of challenging tasks and high tempers, things often get out of control. Several people have said that Roadies has been instrumental in teaching vulgar language and aggressiveness to the Indian youth.
3. Crime Patrol
...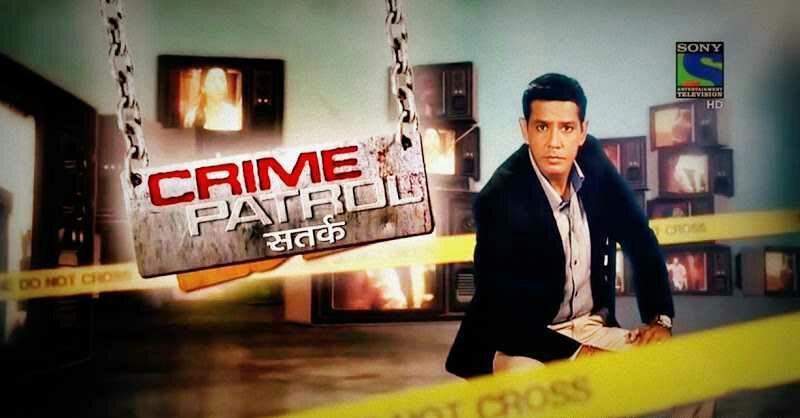 Crime Patrol is a crime thriller series on Sony Entertainment Television. It shows fictionalized incidents of real-life crimes that took place in India. From extortion to rape to murder, the show depicts it all to enlighten the audience about the reality of the society. Hence, it is inevitable that this series has a lot of violent content.
4. Gumrah: End of Innocence
...
This show on Channel V is another crime thriller series. It showcases crimes by the youth of India. In an age when the youth often goes astray and commit a series of crimes, destroying their life or the lives of others, such a show is of vital importance. In a bid to make the show realistic, a lot of violence and crimes are shown. The main aim of the show is to educate the youth of the error of its ways and make them stay on the right path in life.
...
5. Savdhaan India Show Story Coming Soon... >> Read More...
...
Savdhaan India is another crime reality show which airs on Life OK. Its format is similar to Crime Patrol as it too shows accounts of real crimes that have happened in India. Apart from that, it also shows the journey of the victims to get justice for themselves. Again, a realistic portrayal of the crimes in society requires the display of violence. Savdhaan India warns the public to be aware of the evils surrounding them and take precautions to save themselves and their near and dear ones from the bad intent of other people.
6. Shaitaan- A Criminal Mind
...
This is yet another crime reality show aired on Colors TV. Shaitaan delves deep into the psyche of notorious criminals and tries to analyze their crimes and the intent behind it. Hosted by actor , the show recreates much-publicized crimes and tries to interpret the mind of the criminal. It is a known fact that violence and murderous instincts might be the products of a sick mind. Shaitaan explores this possibility by bringing the worst criminals under scrutiny.
7. Emotional Atyachar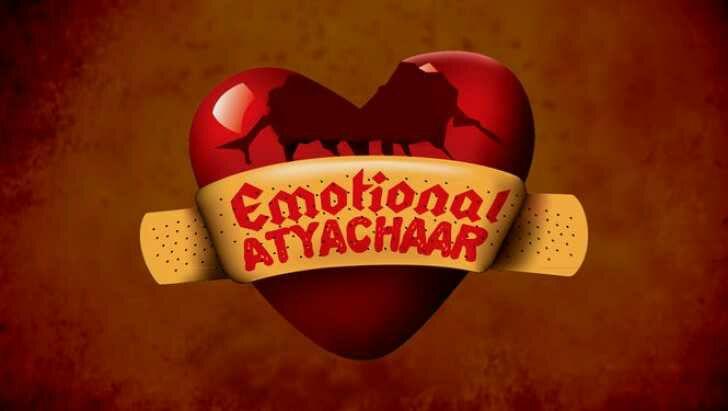 Emotional Atyachaar is a reality show on UTV Bindass which tests the loyalty of partners by subjecting them into a sting operation. If a person has doubts about the faithfulness of his/her partner, they can contact the show to organize a sting operation on the suspect. This format often leads to the discovery of infidelity of people, leading to violent confrontations and public scenes which are aired on national television. Several social groups have protested against publicizing the personal lives of people through this show and the moral degradation that it brings.
8. MTV Splitsvilla
MTV Splitsvilla is a reality show on MTV India which shows war among young boys and girls in a quest to find love. Several tasks take place among the contestants as well. In a show full of competition and associated feelings of jealousy and hatred, things sometimes get violent. Offensive language is common in the show as well. Friendships, back-stabbing, love, and hatred, makes the show interesting as well as controversial.
9. Code Red Story Soon >> Read More...
Code Red is a show on Colors TV hosted by actress Sakshi Tanwar Sakshi Tanwar is a leading Indian television and f >> Read More... . This is also a crime show and depicts several incidents of real crimes and the events surrounding them. Murder, rape, betrayal, etc, are common themes in the show. Just like all other crime shows, this show depicts violence not to entice the audience but to make them aware of the harms that can befall them in the society. The show also has a sub-division called Code Red Talaash which explores myths behind famous places in India which are said to be haunted.
10. CID
CID is a long-running show on Sony Entertainment Television about a fictional crime investigation department in India and the series of cases that it solves. It has successfully completed 18 years on Indian television, making it the longest running TV show in India. CID airs fictional crimes and incidents that the detectives have to deal with. We often see guns, objects being broken, and other such violent content on the show.