Indian cinema has always been the best support for debut actors and directors. The doors of Bollywood are always wide open to the ones who are capable of showcasing their talent. Be it Jaqueline Fernandes from Sri Lanka or Nargis Fakhri Nargis Fakhri is an actress who pivotally works in >> Read More... from New York Click to look into! >> Read More... , Bollywood has always given a fair platform not only to the ones from the nation but also from continents over the sea. Despite the antagonism between the two neighbouring countries, Bollywood has even offered major roles to Pakistani celebs, like Imraan Abbas Naqvi, Fawad Khan and so on. On the contrast, some Pakistani celebrities jilted alluring offers by the B-town directors. Here comes the list of ten such Pakistani actors who turned down Bollywood offers.
1. Shaan Shahid Born in Lahore, Pakistan, Armaghan Shahid is popul >> Read More...
...
First, on the list comes the most enchanting face of the province, Armaghan Shahid, popularly known as Shaan Shahid. Born in Lahore, the actor has ruled the industry for the last two decades and continues to do so. Being a strong believer that talent rules his nation, the trouper feels entirely comfortable to condemn those who prefer to serve Bollywood rather than the industry of the province. The statement was judged correctly when he refused a role in Ghajini, next to the famous Amir Khan Amir Iqbal Khan is a former professional boxer fro >> Read More... .
2. Hamza Ali Abbasi
...
The second man who was dedicated to his province rather than his acting is Hamza Ali Abbasi. Avowed for his character as Afzal, the artist was offered a role in Baby, which he turned down, starring , just because the character demanded an anti-Pakistani content, which was later executed by Meekal Zulfiqaar.
3. Faysal Quraishi
...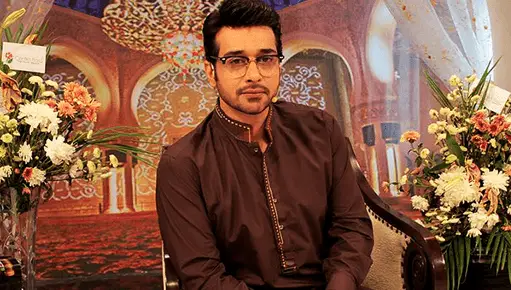 Some turndown Bollywood movies due to the anti- Pakistani storyline, while others turn down to live up to the expectations their fans, thus avoiding a penurious script. Well, our next "Say No to Bollywood" artist is Faysal Quraishi. He was born in Lahore to the famous actress Afshan Quraishi. Faisal encountered several Bollywood offers but rejected due to its frail chirography. Well, he avoids disappointing his fans in the bailiwick!
4. Fahad Mustafa Fahad Mustafa or Sunny Tunio is a popular Pakistan >> Read More...
...
The fourth member of the "NO BOLLYWOOD" team is the Evergreen Pakistani host, Fahad Mustafa. The actor is a true-blue when it comes to the patriotism of the nation. He refused several offers in Bollywood but culled to serve and entertain his nation, as revealed by his social network updates.
...
5. Mehwish Hayat Mehwish Hayat is a Pakistani actress, model and si >> Read More...
...
How can a Pakistani girl be left behind, when the men of the nation are grabbing seats in the Bollywood ban? Born in Karachi, the Biili item girl throbs every heart with her ravishing dancing moves. Surely it was inexorable, that her dancing and acting skills would transit to India. Hayat turned down an appearance in Jut James Bond, beside Jimmy Shergil.
6. Saba Qamar Saba Qamar is a Pakistani Beauty. She is a model. >> Read More...
...
It is a dream for every diva who steps into the film industry to have been cast against Shahrukh Khan or Ranbir Kapoor Ranbir Kapoor is a noted Indian film actor. He was >> Read More... . But few are there whose castles in the air live up to their expectations even in reality. Saba Qamar is one amongst them who plainly rejected not one, but two Bollywood movies Love Aar Kal and Delhi 6, besides a flick starring Randeep Hooda The strong macho image of Randeep Hooda graces the >> Read More... , just because she finds sense only to have been portrayed beside Shahrukh Khan or Ranbir Kapoor. Poor thoughts are providing barriers to give her film-carrier a boost!
7. Humayun Saeed Humayun Saeed has been known famously across Pakis >> Read More...
The next in the countdown lies the fresh face of Pakistan, Humayun Saeed, who turned down several offers just because he favors to work with a strong storyline. Revealed according to an interview, he clearly states that he has no mood to execute a project in Bollywood.
8. Sanam Jung An acting career seems to be following a familiar >> Read More...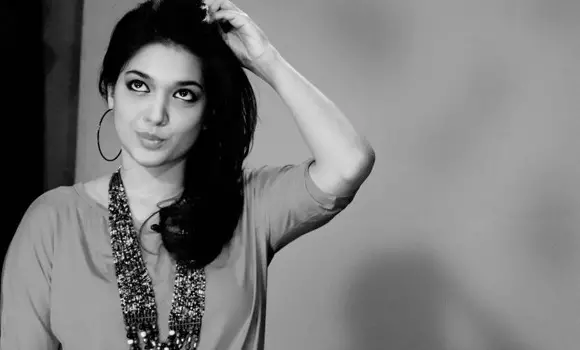 With her prodigious performance in Dil-e-muztar, Subah ka sitara, and Alvida, she has managed to apprehend a million hearts. When offered Bollywood movies, she precisely disavowed stating that the people here would manage to cheat a bold scene, and the audience would believe that all the roles had been performed by Sanam herself. Well, according to the lady Bollywood is absolutely out of her question list!
9.
What does an actor strive for throughout his stay in the film industry? Definitely the personality thrives to secure a position of love and respect in the society. Sajal, the upcoming diva of the province, thinks in just a similar fashion. Apart from several Bollywood offers, she still sticks onto Pakistani movies just because she receives the same amount of fame and prosperity in her nation. That portrays her true love for the Pakistani spectators!
10. Fatima Effendi Fatima Effendi is a well-known actress and model f >> Read More...
Some of the Bollywood blockbusters as instance Singh is King, Ready, and No entry had Anees Bazmee Anees Bazmee was born in the place of Modasa, Guja >> Read More... as the mastermind, who once offered Fatima Effendi to cast as the female lead, which was eventually rebuffed by her. The bubbly girl rejected the role as it demanded some bold scenes. Quite ethical!