1. Shaktimaan (Shaktimaan)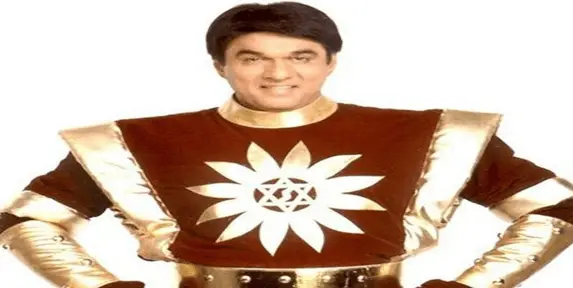 Shaktimaan's character played by Mukesh Khanna. He was the first superhero of Indian television. Shaktimaan was a man with super natural powers. He used his powers for helping people and punishing the monsters and bad people. He always teaches good things to children. Shaktimaan was the inspiration of 90's kids.  
2. Byomkesh Bakshi (Byomkesh Bakshi)
Byomkesh Bakshi's character played by Rajit Kapur. Byomkesh Bakshi was a Bengali detective and an intelligent person. He was the expert in solving murder mysteries and other mysterious cases. He likes finding the truth and calls himself 'Satyanveshi.' Byomkesh Bakshi was very brave and fearless person. This character will be memorable forever.  
3. Karishma ( Karishma Kaa Karishma)
Karishma's character played by Janak Shukla. Karishma was a robot girl. She was very sweet and little girl who can solve any problem in just a minute. She always saved her family from every problem by her super powers. At that time when Karishma was so popular, every child wants a sister like her.  
4. Maya and Monisha ( Sarabhai Vs Sarabhai)
Maya's character played by Ratna Pathak and Monisha's character played by Rupali Ganguly. Monisha was a Punjabi middle-class girl, who married into a rich Gujarati family. Her Mother-in-law Maya don't like her and always tried to humiliate her, this brings a lots of drama in the serial. Their sweet and salty fights entertained the audience so much.  
5. Nani ( Shararat)
Nani character played by Farida Jalal. It was the most loving and memorable character. Nani was a fairy who loves to irritate his son-in-law and other irritating people by using her magic tricks on them. She was always ready to help her grand-daughter when her magic fails. She always tries to solve all the problem of her grand-daughter's life.  
6. ACP Praduman (CID)
ACP Praduman's character played by Shivaji Satam. ACP Praduman is a very popular character and becomes the inspiration for cop's character. He was the backbone of serial CID. ACP Praduman was a CID officer. He was the expert in solving mysteries and finding the culprit. He is one of the most famous cops of television till 19 years.
7. Tulsi (Kyunki Saas bhi Kabhi Bahu thi)
This character played by Smriti Irani (Now Textile Minister). Tulsi was the ideal daughter-in-law of a respectale Gujarati family. Tulsi takes care of her joint family and always gets ready to solve everyone's problem. At her time, Tulsi was the dream daughter-in-law for every mother-in-law.  
8. Shanti (Shanti)
Shanti's character played by Mandira Bedi. Shanti was a brave girl and fearless journalist. She was a powerful woman with a shady past. She finds her mother's culprits and realises them their mistakes. Shanti was the inspiration for every woman.
9. Anandi ( Balika Vadhu)
Anandi's character played by Avika Gor. Anandi was a little girl who married at a very small age. At which age Children wants to enjoy their Childhood, Anandi was struggling to become a perfect daughter in law. Anandi was one of the most loving characters of Hindi television.
10. Mussadi Lal ( Office Office)
Mussadi Lal played by Pankaj Kapoor. Mussadi lal was a retired man who got tired by revolving from one government office to another. This character molested by corrupt officers. Mussadi Lal shows the common man's problems on the small screen.