The character who opposes the protagonist in the film is called the antagonist. Bollywood is famous for its memorable Villains like Gabbar Singh from Sholay and Mogambo from Mr. India. No matter how strong the villain is, the hero triumphs at last because he is faithful, and truth always wins over bad. Here is the list of the Top 10 New Age Antagonist In Bollywood-
1. Shiv Prasad Yadav from Mardaani2
Vishal Jethwa as Shiv Prasad Yadav in Mardaani 2 was ideal for the antagonist role.No one could have done psychopathic rapist and murderer better than him; that crazed look in his eyes made him famous.
2. Jaikanth Shikre from Singham
The antagonist of the blockbuster movie Singham is Jaikant Shikre, played by Prakash Raj. He is the modern-day villain with a row of cars heeding him everywhere (Rohit Shetty's world); he is a heartless being who craves money and power and is keen to do anything for the same.
3. Shadab Ali Farooqui from Holiday
No one could have done the role of Shadab Ali Farooqui, leader of the sleeper cells, other than Freddy Daruwala. He looked dashing as an antagonist; he was phenomenal.
4. Junoon from Brahmastra
Mouni Roy has practiced her acting since her Naagin days, and she is phenomenal, man! She did excellent acting as Junoon in the latest Bollywood film, Brahmastra Part 1: Shiva. She is impeccable. The audience is looking forward to her role in Part 2.
5. Alauddin Khilji from Padmaavat
Ranveer as Khilji set a new standard for newer nasty guys. No one could have done better than him; his narcissism, sinister looks, and demonic obsessions will make you grossed out; and that is what antagonists are for!
6. Bhallaldev from Bahubali 2
Rana Daggubati as Bhalladev from Bahubali 2 was phenomenal. Another marvel of an antagonist India got is Bhalaaldev; he has no room in his heart for empathy and compassion. Rana Duggabati did an immaculate role.
7. Vikram Sethi from Ittefaq
Sidharth Malhotra delivered an impactful performance as the lead hero and the antagonist in the film- Ittefaq. We are looking forward to more antagonist roles by Sidharth Malhotra.
8. Kabir from Begaum Jaan
Intimidation is a repulsive technique of Kabir that makes the character appear shadier. Chunky Pandey's portrayal of Kabir was phenomenal.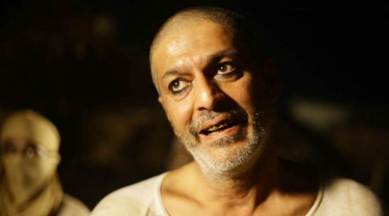 9. Rameshwar/Tauji from Raid
Tauji's tactics will let you peek into the minds of corrupt politicians who jeopardize disrupting state cabinets by the use of their power and black money. Saurabh Shukla did phenomenal acting as Rameshwar/Tauji in Raid.
10. Tony from Naam Shabana
A cunning and deadly antagonist of a new age is from the prequel of Baby- Naam Shabana. Portrayed excellently by Prithiviraj Sukumaran, Tony is the intelligent antagonist.