Vishwanath Patekar has wowed the audience for several decades now. Famous for his unique acting style and powerful dialogue delivery, 'Nana' Patekar, first shined on the silver screen with the movie 'Gaman'. The three-time National Award winner has also received the Padma Shri Award by the Government of India in 2013 for his contribution in the field of films and arts.
Here's the list of top 10 films Nana bedazzled us with:-
1. ' Parinda Click to look into! >> Read More... '
...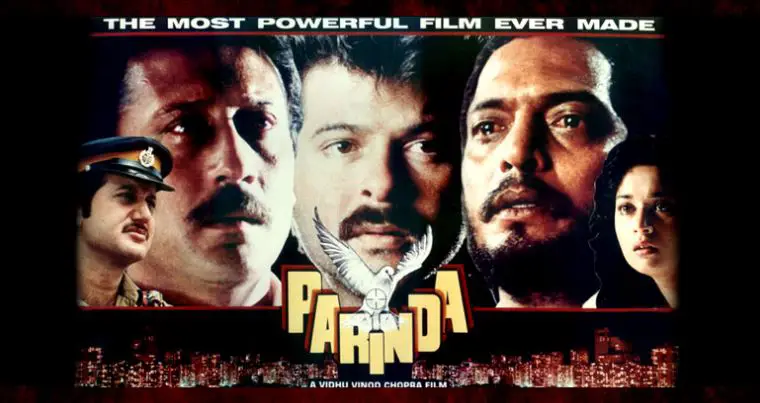 The crime-thriller is a story about two brothers, Kishen and Karan ( Jackie Shroff Intro: Jackie Shroff is a well known Bollywood act >> Read More... and Anil Kapoor Anil Kapoor was born on 24th December 1956 in Mumb >> Read More... ) who get caught up in the web of the underworld run by Anna ( Nana Patekar Nana Patekar is a popular Indian actor who was bor >> Read More... ), the gangster, who wreaks havoc in their lives. The movie helped Nana win the National Film Award and the Filmfare Award in the best supporting actor category.
2. Agni Sakshi
...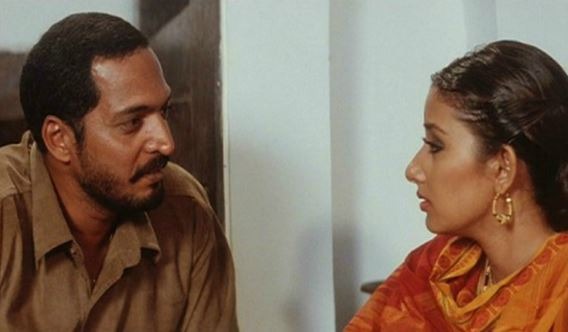 Another crime-thriller, this movie sees Nana portray the role of an abusive husband, Vishwanath. It follows his relentless quest to prove that Shivangi ( Manisha Koirala Manisha Koirala, is a Bollywood actress of Nepales >> Read More... ) is in reality his own wife, Madhu, who left him and married Suraj (Jackie Shroff). The movie was a hit and earned him another National Film Award in the best supporting actor category.
...
3. 'Tirangaa'
A wicked big shot, Pralaynath Gendaswami ( Deepak Shirke Deepak Shirke is an Indian movie actor who was bor >> Read More... ), plans to invade the country by bombing it with nuclear missiles. Standing in his way is Brigadier Suryadev Singh ( Raaj Kumar Raaj Kumar was a Bollywood actor. He worked as sub >> Read More... ), who with the help of the hot-headed Inspector, Shivajirao Waghle (Nana Patekar), decides to foil his plans.
...
4. 'Krantiveer'
...
After being disowned by his parents for being an alcoholic slacker, Pratap Tilak (Nana), starts living in a chawl in Mumbai. Enraged by his chawl owner Laxminath's ( Paresh Rawal The Padma Shri award winner who shot to fame with >> Read More... ) death and badgering by the honest reporter Megha Dixit, he takes the matters into his hands, facing the brunt of the local goon Chattursingh Chita ( Danny Denzongpa For Danny Denzongpa the voyage to the glittering w >> Read More... ). Due to his passionate acting, Nana won the National Film Award as well as the Filmfare Award for the best actor.
5. 'Kohram'
...
A terrorist group, backed by Minister Veerbhadra Singh, seems to be the reason behind the death of an army officer. Under different disguises, Colonel Balbir Singh Sodhi () and Major Ajit Arya (Patekar) come together to uncover the truth and deliver justice.
...
6. Ab Tak Chhappan
Being an honest police officer, Sadhu Agashe (Nana Patekar), is left in a difficult spot when the institution he works for becomes corrupt. A personal loss at the hands of a gangster enrages him to start killing people off his hit list and become a fugitive of the law.
7. Welcome
Although he reprises his role as a gangster in the movie, it's the character nuisances that lead to a laughter riot in this masala-comedy. Uday Shetty Uday Shetty is an Indian film producer. He lives i >> Read More... , played by Nana, finds a perfect groom for his sister, Sanjana (), in Rajiv (). The only glitch is no one wants to wed into his criminal family, and the entire film revolves at getting his sister married.
8. ' Raajneeti Click to look into! >> Read More... '
The movie made controversies for its parallels drawn to the Indian political history and the mythological Mahabharat. The multi-star cast film saw Nana essay Lord Krishna in the role of Brij Gopal Brij Gopal is an Indian actor who has worked in Hi >> Read More... , the foster brother of Bharti Rai and Samar Pratap's ( Ranbir Kapoor Ranbir Kapoor is a noted Indian film actor. He was >> Read More... ), and Prithvi Pratap's ( Arjun Rampal Amit Rampal is an Indian Actor, Host, Producer and >> Read More... ) uncle.
9. Dr. Prakash Baba Amte- The Real Hero
The movie depicts the real-life inspirational story of Dr. Baba Amte and his work at Hemalkasa. Nana, playing the role of Amte, is seen facing the struggles of living in the interiors of Maharashtra, standing up to the naxalites and the corrupt government officials, all the while treating the tribals of the region.
10. ' Natsamrat Click to look into! >> Read More... '
Ganpat Ramchandra Belwalkari is a happy family man and a veteran theatre actor who keeps reminiscing about his days of glory when he had won the prestigious Natsamrat (The Theatre King) Award. Slyly thrown out of his home by his daughter-in-law, he and his wife go to live with his daughter. Owing to his out-spoken nature and few misunderstandings, their stay at her place is also short-lived. The rest of Natsamrat depicts his tragic story to come to terms with the reality of his life.