1-Haraamkhor:

 
A Nawazuddin Siddiqui Nawazuddin Siddiqui was born in Budhana in Muzaffa >> Read More... starrer movie directed by Shlok Sharma Shlok Sharma is a popular Indian director in the H >> Read More... was released on 13 January 2017. It was a story of a teacher and his students. The story depicts how a teacher and one of his students falls in love with each other and thus get physically intimate. Two best friends of that student try to enter the house of the teacher secretly and were caught by the teacher. Teacher killed one of the students and the other one escapes, but while looking back towards dying friend, he comes back with a rock and killed the teacher. The role of the teacher was played by Nawazuddin Siddiqui and role of his love was played by Shweta Tripathi Shweta Tripathi was born on the 6th of July in the >> Read More... .
It still holds 6.4 ratings at IMDB and was worth watching as this shows the reality of today's world.
...
2-Raman Raghav2.0:

 
Again, a Nawazuddin Siddiqui starrer psychological thriller directed by Anurag Kashyap Born on 10th September 1972, Anurag Kashyap has es >> Read More... and was released on 24 June 2016. In spite of the dynamic acting performance the movie was not able to perform well. The story depicts the image of the psychopath serial killer who wa active in Mumbai during the mid of 1960s named Raman Raghav, a cocaine addict. The story depicts how a psychopath killer kills people with stone. He kills everyone who doesn't listen to him. He was arrested by police for interrogation. The officer who was questioning him was having the same habit of consuming cocaine, Officer Raghavan.
After killing the girl with whom he was in the relationship, surrenders to Raghavan, a cop, and tells him that they both are, the two different faces of the same coin.
The story and the movie holds 7.3 ratings at IMDB and was worth watching but was not commercially successful.
3-Sarabjit Singh:
...
...
Biopic of an Indian farmer of Bhikiwind village, Punjab near Indo-Pak border who was arrested by the soldiers for crossing the border after having drunk. He was mistakenly considered an Indian spy who went Punjab for blasting bombs.
Randeep Hooda The strong macho image of Randeep Hooda graces the >> Read More... played the role of Sarabjit and Aishwarya Rai played the role of his sister. The movie depicts the love and faith of sister for her brother. The movie shows how the sister tried hard for the rescue of his brother till the death of his brother.
Very emotional movie and historical acting by Randeep and Aishwarya were also not enough to attract the audience. This movie was not commercially successful but received good critics. It holds 7.6 ratings after and year of its releasing.
4-Madaari:

   
Madaari was the crime drama film directed by Nishikant Kamat Nishikant Kamat is a famous director of Indian fil >> Read More... by 2016. One day, Nirmal (Irfan Khan) loses everything he has in the tragedy caused by corruption. So, he chooses the wrong path of the journey of seeking answers. He kidnaps the son of Union home minister who was studying in Dehradun and was not having any security and forces government to meet his demands.
With Irfan Khan and Jimmy Shergill Jimmy Shergill is a renowned Indian actor and prod >> Read More... in the leads, the movie didn't run successfully but was praised by everyone. Movie holds 7.6 ratings now at IMDB.
...
5-Talvar:
...

 
The movie which was based on the real story of Arushi murder case was released in 2015. Meghna Gulzar Meghna Gulzar is among the few female directors in >> Read More... , director of the movie tried to channelize the whole incident into a movie and was successful in doing so. It depicts how two different authorities of investigation department made their different theories, and in their competition the father of the victim was guilty.
Irfan Khan in the lead role despite his acting skills was not able to attract audience, and the movie still holds 8.3 given by IMDB and was worth watching.
6- Madras Cafe Click to look into! >> Read More... :
...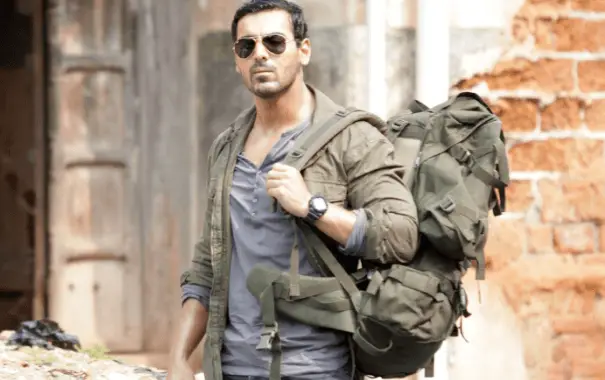 JOHN ABRAHAM as Vikram Singh Vikram Singh is an Indian born actor. He hails fro >> Read More... (an Indian army officer) was selected to carry out operations in Jaffana and Nargis Fakhri Nargis Fakhri is an actress who pivotally works in >> Read More... as JAYA a journalist.
Madras Café is an Indian political thriller movie directed by Shoojit Sircar Shoojit Sircar is an Indian film producer and dire >> Read More... . It depicts the story of the assassination of ex-Indian Prime Minister Rajiv Gandhi. The movie starts with the India and Sri Lanka civil war. Nargis Fakhri (Jaya) follows him to show the real image of the war zone.
The power packed action performance of John Abraham Like some of our sexy stars, John Abraham has had >> Read More... , the gorgeous beauty Nargis Fakhri and the storyline of the movie failed commercially but was critically acclaimed good. It holds 7.8ratings by IMDB after 4yrs of releasing thus a worth watching movie.
...
7-No one killed Jessica:

    
One of the best movies of 2011 which was Indian biological thriller directed by Rajkumar Gupta with Rani Mukherjee and Dynamic actress Vidya Balan Vidya Balan is an award winning Bollywood actress >> Read More... and the unique storyline was not able to perform well. It was declared Flop. The movie depicts the real-life story of Jessica Lal Jessica Lal was an Indian model, whose brutal murd >> Read More... murder case.
Despite such a flop the movie won various awards and still holds 7.2 ratings at IMDB even though releasing six years ago. And the movie is worth watching.
8-I am Kalam:

 
The movie is about the story of a small child named chotu who belongs to the family that was not financially strong and lives in a village of Rajasthan. The story is about the hurdles and the disappointment that he faces while making his dream come true. The story inspires a lot as it gives the message that if one tries hard for something, his hard work never get wasted and after particular time he receives what he wants.
The movie was released in 2010 and still have 8 ratings and is worth watching.
9-Rocket Singh -Salesman of the year:

 
Ranbir Kapoor Ranbir Kapoor is a noted Indian film actor. He was >> Read More... starrer movie directed by Shimit Amin Shimit Amin is a well-known director and is famila >> Read More... is an Indian comedy film. The film is about a B.com guy who has 39% marks and becomes salesman with the big corporate. His values were the reason why he receives demotion from the company, and thus he uses his tactics, strategies, and values in the organization formed by him and beats that big corporate in the competition.
The movie is worth watching for those who are scared of starting their  organization or business. In spite of such outstanding plot and remarkable ratings, the movie was not successful commercially.
The movie was released in 2010 and still holds 7.5 ratings by IMDB. 
10-Iqbal: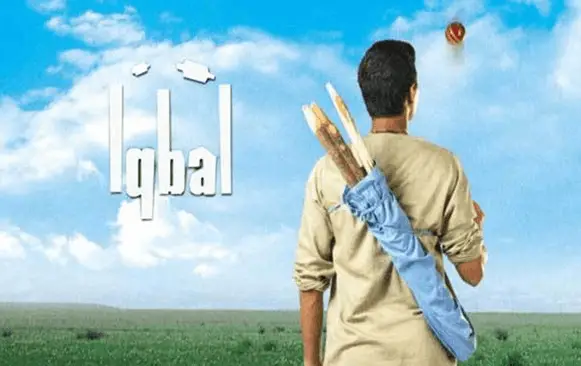 Iqbal is a story of a deaf and a mute guy who is passionate about playing cricket and dreams of playing cricket and his struggle of doing so. From the dream of playing cricket to the selection in the Indian team and playing in a new jersey, the story depicts everything. The storyline of a movie is so strong that it still has 8.2 ratings even after 12 years of its release.
The movie didn't work out commercially but was inspiring and was worth watching.