1) Siva Siva is the dubbed version of the popular Hindi my >> Read More... (1989)
'Siva', the very first movie of RGV which took the film industry by the storm is about a young collegian who resorts to fighting the mafia that oppresses the other students. The cult symbol of pulling out cycle chain has become synonymous with the movie. This film soon gained a cult status.
...
2) " Kshana Kshanam Click to look into! >> Read More... " (1991)
One of the many thriller genre movies of RGV, this film is about two people who accidentally get involved in a bank robbery case of Rs 1 crore. With thrilling chase sequences and subtle humor, this movie became a hit at the box office.
...
3) ' Rangeela Click to look into! >> Read More... ' (1995)
...
This hugely popular Bollywood movie of the 90s starring the sensational Urmila Matondkar Urmila Matondkar is an Indian actress born on 4th >> Read More... raised her career to a whole new level. The film tells about a dancer who tries to make sense of her career. She finds her support in a young man Munna played by Aamir Khan Aamir Khan or Mohammed Aamir Hussain Khan is Bolly >> Read More... . The flick received numerous awards, and its soundtrack became a hit with the masses.
4) Anaganaga Oka Roju (1997)
...
Starring J. D. Chakravarthy and Urmila Matondkar, this movie is about a young couple in love, escaping their families to settle down and get married. During their escapade, they witness a turn of events that land them in hot waters. The movie also features the legendary comedian of Tollywood ' Brahmanandam Brahmanandam was born on 1st February 1956. He was >> Read More... ' in a supporting role.
5) Satya Click to look into! >> Read More... (1998)
...
'Satya' which translates to ' Truth Click to look into! >> Read More... ' in English, stars yet again J. D. Chakravarthy and Urmila Matondkar along with Manoj Bajpayee Born on 23 April 1969, Manoj Bajpai is first a Bol >> Read More... and Shefali Shah The beautiful Shefali Shah is an actress of Indian >> Read More... . A young man named Satya, while working in a Dance Bar is a waiter gets involved in a broil with the right-hand man of a well-known dangerous mafia leader. Things get worse from that point on for Satya. This movie smashed the box office and went on to win six Filmfare awards.
...
6) Govinda Govinda Click to look into! >> Read More... (1994)
...
' Sridevi Sridevi is an Indian an actress renowned for her w >> Read More... ' and Akkineni Nagarjuna Akkineni Nagarjuna is a veteran Indian actor, TV p >> Read More... lead the movie which focuses on the robbery of the gold crown of Lord Venkateswara in Tirupathi. The duo embarks on a dangerous journey crossing paths with the underworld.
7) Darna Mana Hai If you are a Daredevil & love to watch movies rela >> Read More... (2003)
"Darna Mana Hai" is a Bollywood Horror movie which is considered unique in its style of storytelling. With a concoction of stars like , Vivek Oberoi Vivek Anand Oberoi's birth was on 3rd Septembe >> Read More... , Aftab Shivdasani Aftab Shivdasani is an actor and producer of Indi >> Read More... , Shilpa Shetty A model turned actress, producer, entrepreneur and >> Read More... , Sameera Reddy Sameera Reddy was born on December 14, 1980, in Ch >> Read More... , Isha Koppikar Isha Koppikar is a Model and an Actress. She has >> Read More... , Nana Patekar Nana Patekar is a popular Indian actor who was bor >> Read More... , and much more. The movie consists of six short stories of horror.
8) ' Sarkar Click to look into! >> Read More... ' (2005)
Starring '', the movie is partially inspired by the life and legacy of Bal Thackeray, founder of Shiv Sena and a leader in Maharashtra. The movie also draws inspiration from the legendary Hollywood Film, "The Godfather".
9) Prema Katha Click to look into! >> Read More... (1999)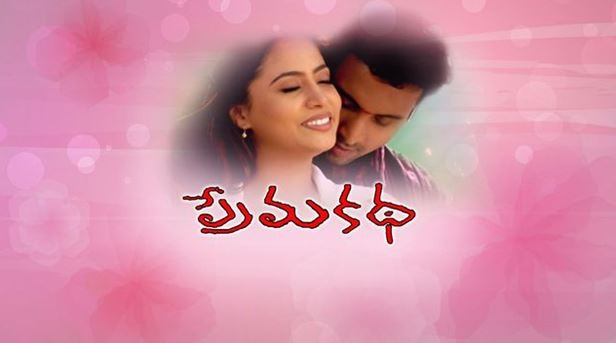 Prema Katha is a romantic tragedy of a young man Suri (played by ' Sumanth Sumanth is a film actor and producer, working most >> Read More... ')as narrated by his mother after the death of her son. The movie also stars Antara Mali Antara Mali was born on 1st July 1979 in Mumbai, M >> Read More... and Manoj Bajpayee.
10) Company Click to look into! >> Read More... (2002)
'Company' is a 2002 crime thriller loosely based on 'D-Company' founded by Dawood Ibrahim. The movie stars Ajay Devgan Ajay Devgn is an Indian film actor. He is perhaps >> Read More... , Manisha Koirala Manisha Koirala, is a Bollywood actress of Nepales >> Read More... , Vivek Oberoi and Antara Mali in lead roles. It is the second film in RGV's Gangster Trilogy, and considered as a sequel to the movie 'Satya.'