Some stars are born to perform well and to steal the hearts of many. They are idols for many of them out there in the world. They are so versatile that they can perform the character of the grey shaded person as well as the best lovers. They carry themselves on the screen with perfection and easiness.
1. Karan Patel Karan Patel is an Indian television actor born on >> Read More...
...
He is a star of the serial named "Ye Hai Mohabbatein". He acts as Raman Bhalla who belongs to the typical Punjabi family. With each passing day, he is becoming more adorable for the audience due to his acting. He seems to absorb every emotion of the role he is playing in the serial.
2. Varun Kapoor Varun Kapoor, who is famous as Danny of Saraswatic >> Read More...
...
He has done many roles before, but they did not lead him to success. But today everyone knows him due to the character he is playing in the serial " Swaragini Swaragini - Jodein Rishton Ke Sur is an Indian dai >> Read More... " as Sanskaar. This role has given him a new life. He is playing the role of Saanskar in the most believable way. The journey covered through this character was long, from being a revengeful person to a sweet and humble person in a short period. He is playing his role so convincingly that it is making everybody fall in love with him.
3. Ashish Sharma Ashish Sharma is an Indian actor who acts predomin >> Read More...
...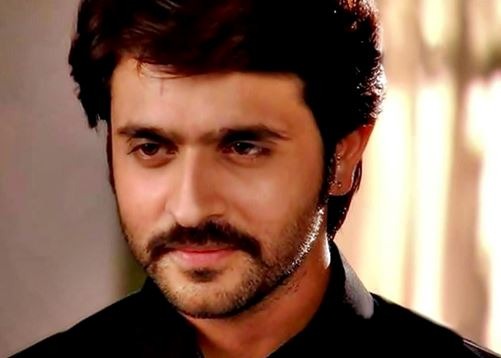 He is playing the role of 'Lord Ram' in the serial ' Siya Ke Ram Siya Ke Ram belongs to historical drama genre. It >> Read More... '. He is doing his acting with so much of simplicity that people adore his role and personality. The way with which he is carrying himself and confirming the purity of the character is making way for him in the hearts of the public.
4. Arjun Bijlani Arjun Bijlani is an Indian Television Actor. Arjun >> Read More...
...
Well, he is the most adorable and lovable actor in the list of youth especially the girls. His charming personality has its miracle which forces people to like him. He has become one of the most admired stars because of the show ' Naagin Inspired by supernatural powers and incidents Ekta >> Read More... '. He has played many roles previously but coming to this one, it is entirely different as he is playing the lead actor and that is why his comeback was great.
...
5.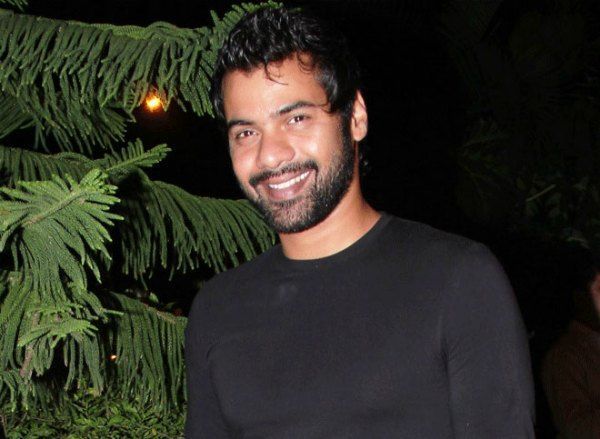 ...
He was playing the role of a rockstar in the show ' Kumkum Bhagya Kumkum Bhagya was broadcasted on Zee TV channel. I >> Read More... '. He carries no pride or ego for his reputation as an actor. He is depicted as 'Abhi' in the show and has a fabulous comic timing on the screen. With the help of his acting, he can get a good grip on his audience.
6. Ravi Dubey Ravi Dubey is an Indian Television and film actor >> Read More...
...
Jamai Raja Jamai Raja drama series, broadcasted on Zee TV cha >> Read More... is the serial which is changing the point of view of many people who say that it is only the girl's responsibility to take care of the family and keep everyone together. Ravi Dubey is playing the lead role in this show. Even when we meet him off screen, he carries no attitude of being a star.
7. Namik Paul Born and brought up in Dehradun, Uttarakhand, Nami >> Read More...
' Ek Duje Ke Vaaste 'Ek Duje Ke Vaaste' belongs to the Romanti >> Read More... ' is a good going show. Namik Paul is playing one of the characters named ' Shravan Bio coming soon... >> Read More... '. In a very short span of time, he has touched the hearts of many and has become popular. The audience is eagerly waiting to watch him more in the upcoming shows with different characters.
8. Shaheer Sheikh From playing the teenage heartthrob, Veer Mehra in >> Read More...
He is playing a role in 'Kuch Rang Pyaar Ke Aise Bhi'. From the time he has joined the industry, the audience can see him playing different types of roles. The public loves and adores him in every role whether it is a youth show such as ' Kya Mast Hai Life 'Kya Mast Hai Life' received the best tell >> Read More... ' or mythological show or any intense show.
9. 'Shravan Reddy'
Being a part of ' Krishnadasi Krishnadasi is a Tamil television serial. This Tel >> Read More... ', he can find a lot of attention from the public. He has always been a show stealer even if we consider the previous shows that he has been a part of. He carries such easiness in his acting that he can perform any role.
10.
The actor has tried to keep his graph constant in ' Dahleez The serial Dahleez is popularly known as Swadheent >> Read More... ' while playing the character of ' Adarsh Bio coming soon... >> Read More... '. The show has gotten over, but he is still focusing on his acting. He has never done his performance in an overdone manner or in an unnecessary way.