1. 'Devon Ke Dev – Mahadev'
One of the most loved mythological shows was Devon ke Dev Mahadev. Mahadev has ruled the small screen for years. Along with the blend of story and graphics, the stars that have worked in it have done a tremendous job. Mohit Raina, Sonarika Bhadoria and Mouni Roy have shown an immense dedication and hard work towards the show whose single episode costs over 14 lakhs.
2. ' Mahabharat'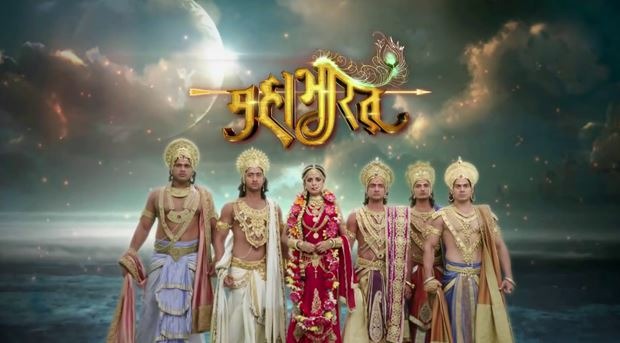 It tops the list of most expensive shows on Indian television and was broadcasted by Star Plus. This great folkloric tale was presented on the television screen in a terrific manner with Shaheer Sheikh and Pooja Sharma playing the lead roles. The sets of Mahabharat were too indulgent costing Rs 100 crores and was created in the Umbergaon city of Gujarat. This show has definitely changed the scene of the small screen to a higher level.
3. '24 Season 2'
Based on an Americal TV series, Abhinay Deo directed an Indian television drama named 24. This drama series was adapted by Anil Kapoor's production house with a deal of about 100 crores. Cast with the stars of the Indian Film Industry like Anupam Kher, Tisca Chopra, Mandira Bedi, Shabana Azmi and Anil Kapoor, this was among the top grossing shows of television. The lead role was under the hands of none than the versatile actor Anil Kapoor who charged two crores per episode as the fees of being a lead actor with the original name.
4. ' Bigg Boss Season 9'
Appraised as the most lavishing reality show on TV, every season of Bigg Boss is getting costlier because of their controversies and fame. As the host, Salman Khan imposed Rs 7 crores per episode. Also, the overall allocation of the show was way too high. Apart from that, the recent season of Bigg Boss was supposed to be of around 110-115 crores.
5. ' Yudh'
The debut of the megastar Amitabh Bachchan n Indian Television Industry with a drama series created a revolution on the small screen. From the day Yudh aired on Sony Entertainment, it became the most promising and extravagant fiction series. Although made at a cost of 3 crores per episode and cast with superstars, it still failed to attract an audience.
6. ' Chakravartin Ashoka Samrat'
A celestial cast with an enormous set having design working with VFX technology, brings you an interesting and entertaining storytelling of India's Greatest Emperor- Chakravartin Ashoka Samrat. Colors' new vision is promising a treat of history to its viewers in a very suspicious manner. Another most expensive set created by intellectual geniuses Nitin Desai and Omung Kumar was placed at about 100 km away from the entertainment hub of the country in Mumbai.
7. ' Warrior High'
Indian Television is getting bigger by each passing day. Either it is Bollywood stars making a fiction series or a production house making big budget drama serials. From the mythological series to a reality show, the small screen is continuously getting enormous fame for their shows. And the recent one is Warrior High which is screening on MTV, directed by Vikas Gupta, and is the most expensive youth drama ever. Sources say that the sets of the latest Warrior High episodes costs approximately three crores.
8. ' Jodha Akbar'
The story of a Great Sovereign Ruler Akbar and his Queen Jodha has been ruling the screen for years. And with this demand producer Ekta Kapoor launched a new historical show Jodha Akbar starring Rajat Tokas and Paridhi Sharma on ZEE TV.The set of this series had been designed by Nitin Desai with a large expenditure. Not only the set, the costumes and jewellery too have been worth of lakhs per piece.
9. ' Bharat Ka Veer Putra Maharana Pratap'
Another historical fiction produced by Abhimanyu Raj Singh ruled the Indian Television for two years. Based on the life of Veer Putra-Maharana Pratap who was a Hindu-Rajput ruler of the Mewar region in Rajasthan, this show had been very promising. With the sets, costumes and makeover, this show cost about 80 crores overall.
10. Suryaputra Karn
This tops the list of being the most expensive is the show Suryaputra Karn produced by Siddharth Kumar Tewary of Swastic Pictures Production. Gautam Rode was a lead actor along with Navi Bhagu, Priya Bhatija, Saurabh Pandey, Shaneen Bhanot, Kanan Malhotra and Pankhuri Awasthy. Whether we talk about the sets or costumes or jewellery, everything was damn expensive in this series. The show also gained immense fame and popularity among audiences.