The movie mentioned today depicts the experiences and life lessons an older person can give to society. Older adults have seen and learned so much in their lives; turning those into life lessons is the least one can do. Each movie shows different struggles in life and teaches us other life lessons. Marathi movies are much underrated as they have some real gems hidden. As we explored, we came across many such films and picked up the top 10. 
1. Godavari 
Godavari movie was released in 2022, one of the top-rated movies of 2022 Marathi movies. The film shows the journey of four generations. The family faces life's ups and downs and handles situations differently based on their experiences. The movie shows the point of view of all the generations and how they are different yet similar. 
2. A Trial Before Monsoon
A Trial Before Monsoon is a short film released in 2021. The 17-minute movie is worth a watch; it gives a great lesson about life in a short period. The movie shows how a person's life influences another person's life and gives them a ray of light. The film is highly recommended by many people and lives by the critics. 
3. Ekda Kaay Zala
Ekda Kaay Zala is a warm movie for older people and kids. It's an all-rounder movie with a fantastic story, outstanding acting, and, on top of that, beautiful music. It has everything a good should have. The film shows a beautiful bond between a father and son. 
4. Senior Citizen
The movie Senior Citizen was released in 2019; the film revolves around an old couple, a retired army officer and his wife, a dance teacher. It's a thriller movie where the ex-army officer fights for justice for the murder of senior citizens. 
5. Astu
Astu is a comparatively old movie released in 2013. It's a meaningful movie that touches the hearts of the people. The film talks about an older person who has Alzheimer's disease and his daughter, who is caring for him. It shows the hardship of both the father and daughter and how beautifully they overcame all those hardships. 
6. Muramba
Muramba is a 2017 romantic movie; it's beautiful to watch with your family. The movie has a simple storyline: a couple who decide to part ways after three years of relationship. However, Alok's parents take things into their own hands when they know about their breakup. 
7. Prawaas
Prawaas is a 2020 dramatic movie about an old couple who live in Mumbai. Knowing that they are running short of time, they start making memories and cherish every second spent together. It's a heartwarming movie that shows how important people are and we should try to bless the time we spend together. 
8. Dinner Date
Dinner Date is a short film available on YouTube. The movie was released in 2016. The movie shows a special bond between two strangers near the end of their journey. In that last stage of life, they find a new joy in each other and develop a special bond.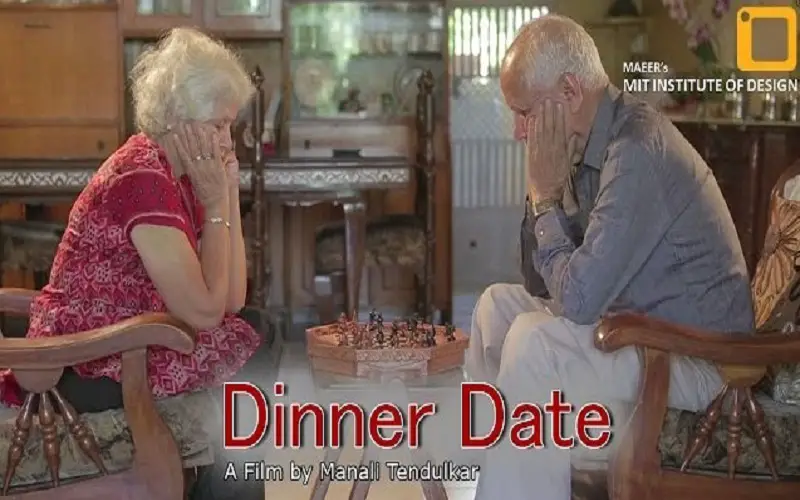 9. Photo-Prem
Photo-Prem tells the story of a photo-shy older woman, but due to the fear of getting forgotten by her future generation, she decides to overcome her fear. Finally, she faces the camera and takes beautiful pictures of herself. The movie story may be straightforward, but it gives a big message: how a lady in her old age courage has to face her fears and insecurities.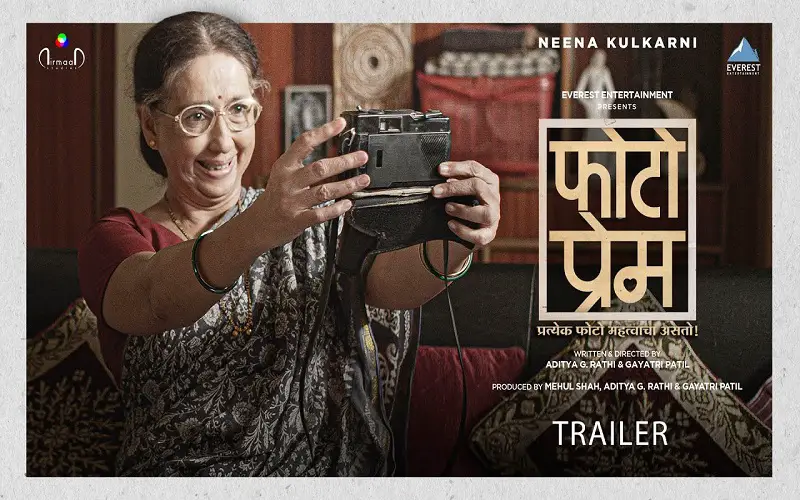 10. Anumati 
Anumati is an old movie released in 2013. An old couple is living their life peacefully until they discover that the wife is ill. The older man goes through a lot of trouble to save her life. The older man tries his best to save his wife's life, and when he sees now, he hopes his college friend will come to rescue him, but to know that he is no more.