There are many reasons for a show to become a bad one. The creators may have created good series, but at the same time, they have made useless, meaningless shows. Here are some of the worst Indian television shows of all time.
Saath Nibhana Sathiya is an Indian soap opera show created by Rashmi Sharma Rashmi Sharma started her career in 2006 after set >> Read More... . This show started on STAR PLUS in 2010. The main cast was Gia Manek, Rucha Habanis, , and Vishal Singh The Gujarati boy image on onscreen as Jigar in Saa >> Read More... . This series ran for seven years, and the second season started again in 2020. What we find odd in this series is that the time changes, but the characters' ages do not change. An overbearing mother-in-law who constantly complains about everything.
...
Sasural Simar Ka is a Hindi-language soap opera created by Rashmi Sharma. The main cast was Dipika Kakkar, Avika Gaur, Shoaib Ibrahim Shoaib Ibrahim is a popular model and Hindi televi >> Read More... , and Manish Raisinghan Manish Raisinghan was born on July 22, 1979 in New >> Read More... . Sasural Simar Ka started in 2011 and ended in 2018. The serial started with a good story. The show was about two sisters and their lives, but after a year or two, the story was utterly messed up. There were illogical scenes and villains, making it the worst show.
3. Yeh Rishta Kya Kehlata Hai
Yeh Rishta Kya Kehlata Hai is a series on Star Plus that started in 2009 and is still ongoing. The main cast of this show was Hina Khan Hina Khan is a gorgeous Indian Model and Televisio >> Read More... , Karan Mehra Karan Mehra is a model, Hindi TV actor, and a fash >> Read More... , Shivangi Joshi Shivangi Joshi is an excellent Indian TV artist, w >> Read More... , and Mohsin Khan Mohsin Khan is an actor, model, and an assistant d >> Read More... . This series is about a family struggling with their daily lives. The issue is that the actors do not age even when their children grow up; running for too long causes a lack of story. They keep showing different levels with the same characters.
...
4. Splitsvilla
Splitsvilla is a dating reality show on MTV, hosted by Sunny Leone Sunny Leone, a famous porn star, has recently ente >> Read More... and Ranvijay. 13 seasons of this show have been released so far, and 14 are going to be released soon, with Arjun Bijlani Arjun Bijlani is an Indian Television Actor. Arjun >> Read More... replacing Ranvijay. This reality show is quite famous among teens because they have not seen the real world. The fashion sense is worst, and they use bad words just to look cool. They date many guys or girls at the same time. This show does not make any sense.
...
5. Roadies
Roadies is a reality show on MTV, hosted by Ranvijay. People come to the auditions and show their talents in front of the judges, who select them and divide them into groups that fight against each other. This show is the worst because the judges constantly use abusive language, and the contestants fight for no reason. There is no reasonable meaning behind these shows.
...
6. Naagin
Naagin is a supernatural television series released in 2015 and created by Ekta Kapoor Ekta Kapoor; a legendry producer in Indian TV and >> Read More... . It is an ongoing show, and the cast changes every season. The first season was good; it was something new, and the story was good, but as the season changed, stories became illogical, and sequences did not make any sense.
...
7. Big Boss
Big Boss is an Indian reality show that started in 2006. Most of the Hindi Big Boss seasons were hosted by Salman Khan Salman Khan is a very famous Indian actor and a pr >> Read More... . This show is about a few contestants locked in a house where cell phones and outsiders are not allowed. Many say this show is scripted, and it feels like the contestants in the house are only there to fight.
...
Nirmal Baba is a spiritual leader. A show started named "Third Eye Of Nirmal Baba," the worst show. Ordinary people write their problems to this man, and this baba gives solutions to their problems. The answers are awful.
...
Kumkum Bhagya is an Indian series made by Ekta Kapoor. The main cast is Shriti Jha, Shabir Ahluwalia, and Mugdha Chaphekar Mugdha Chaphekar is a television and film actress >> Read More... . Kumkum Bhagya started in the year 2014 and is still an ongoing show. The show began with an exciting story, and everything was going fine, but as time passed, the story became bizarre.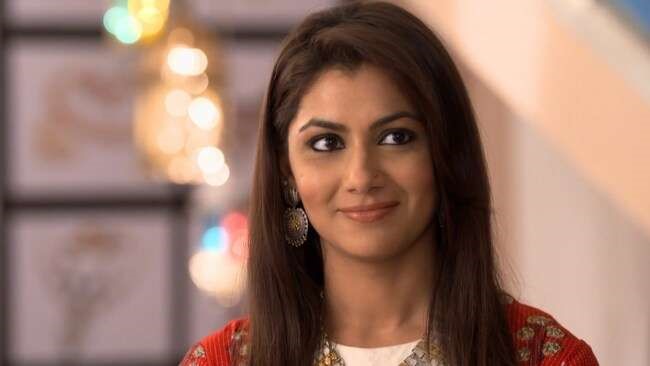 10. Pehredaar Piya Ki
Pehredaar Piya Ki is an Indian series on Sony TV. It got banned for its story. The show was about a young woman who married a child to take care of him. The story itself was awful, and it's good that it got banned. It was similar to , only changing the gender.