Every actor works hard to achieve success in his or her featured films. And once they've made a name for themselves in the industry, they tend to find time to focus on themselves. They either take a vacation or spend time with their family. Similarly, many celebrities take the attention away from their acting careers to clear their minds and devote time to themselves. Here is a list of the top ten celebrities who took a break from accounting and then returned:
Madhuri Dixit, the dancing Diva, has always impressed her fans with her acting abilities, strong roles, and mind-blowing expressions. In 1984, she made her acting debut in the film 'Abodh.' She was already being regarded as a rising star at the time. She married Shriram Nene in 1999. Later, in 2002, she took a break from acting to spend more time with her sons, Arin and Ryan, born in 2003 and 2005, respectively. "I don't think I had to pick one," she explained. "But I knew that when the kids were little, I wanted to spend as much time as possible with them, and I did. I took a four-year break. Then I did Aaja Nachle in 2007". After a lengthy break, she returned in 2019 with 'Kalank,' alongside Varun Dhawan Varun Dhawan, a new comer entered Bollywood with h >> Read More... , Alia Bhatt Alia Bhatt is a trendsetting actress from Mumbai, >> Read More... , Sanjay Dutt July 29, 1959, was the day when the two legends of >> Read More... , and Sonakshi Sinha Sonakshi Sinha is a well-known Indian Actress. She >> Read More... . However, the film fell short of expectations and disappointed many fans.
...
9. Aditya Roy Kapoor- Kalank
Aditya Roy Kapoor, who later became one of the up-and-coming actors, made his feature film debut in 2009 with London Dreams, collaborating with Ajay Devgn and Salman Khan Salman Khan is a very famous Indian actor and a pr >> Read More... . In blockbuster films like Action Replay and Yeh Jawaani Hai Deewani, the actor could be seen once more. He then took a two-year sabbatical before making his fresh start in Kalank in 2019. That break, he claimed, "was wonderful for me because I had a fresh approach to my act." He has since worked on other movies, including Malang, Ludo, and the upcoming action films Rashtra Kavach OM and Ek Villain Returns.
8. Shahrukh Khan- Pathan
The Bollywood Badshah's female fans have always adored King Khan. Known for her romantic films such as DDLJ and Kuch Kuch Hota Hai, the spark has lasted until the era of Main Hoon Na Click to look into! >> Read More... , Chennai Express Click to look into! >> Read More... , and Dilwale. Later that year, the king decided to take a break from acting. "My kids are in their college stage...my daughter is going to college and my son is about to finish his studies," he said at the Filmfare awards. So all I want to do is spend more time with my family," However, the king has returned to the game with the upcoming film Pathan in 2023, starring Deepika Padukone Deepika Padukone is an Indian actress and model. S >> Read More... and John Abraham Like some of our sexy stars, John Abraham has had >> Read More... .
...
Aamir Khan is one of those actors who have won the hearts of audiences since the 2000s. Beginning with the debu film 'Holi,' Aamir strives to give his all in order for his films to be a success. He finally found success in films such as Lagaan and Dil Chahta Hai Click to look into! >> Read More... . However, following his divorce from Reena Dutta From producing high-profile blockbusters like the >> Read More... , whom he married in 1986, the actor took a four-year hiatus. He finally made a comeback in 2005 with his film Mangal Pandey and Lagaan, which received nominations and became one of the year's highest grossing films. From then on, he gave his best performances in Fanaa, Taare Zameen Par Click to look into! >> Read More... , 3 Idiots, and Ghajini.
...
Parineeti Chopra, Priyanka Chopra's sister, appeared in films such as Ishaqzaade, for which she received a National Award as a lead actress. After the release of Kill Dil Click to look into! >> Read More... in 2014, the actress went missing for two years. In a chat show hosted by Anaita Shroff Adajania A fashion stylist and costume designer, Anaita was >> Read More... , she stated, "One day I saw a picture of myself and I got really scared." When I looked in the mirror, I didn't recognize myself. This is not a 26-year-old woman. I have no right to look like this, especially as an actress. And one of my films had also flopped at the time. So somehow it triggered it. 'Okay, this is the right time for a break." "I'm not planning to shoot anything for the next six months."I'm going to work on myself and just rebalance," the actress said. Later, she came back with the movies like Meri Pyaari Bindu starring Ayushman Khurana and Golmaal Again Click to look into! >> Read More... with Ajay Devgn.
...
5. Kajol Mukherjee-Fanaa
After appearing in Kabhi Khushi Kabhi Gham in 2001, Kajol took a break. KKKG was a big hit to audience, and the dialogues are still fresh in their minds. However, after 2001, she took a break from full-time acting and reduced the number of film roles she took on. She revealed that she did not leave the film industry, but rather became more selective in her role choices and wanted to focus more on her marriage. She later returned to film in 2006 with Fanna, starring Aamir Khan, which was a huge success, earning her a fourth Filmfare Award and a second Zee Cine Award for Best Actress. The film was a commercial success, grossing1billion (US$13 million) against a budget of 220 million (US$2.9 million).
...
American actress and model Nargis Fakhri got her start in Bollywood thanks to Rockstar, whose songs are still popular today. "Tum ho" is still a popular tune. In 2011, the actress took a sabbatical from performing. She claimed that she never took a day off, and even when she did and her friends and family were more than a day's flight away, she was unable to regroup or recharge. What was the use of working so hard if she couldn't enjoy the rewards of her labour, she pondered. Later, Varun Dhawan and Ileana D'Cruz's film Main Tera Hero gave Nargis a boost.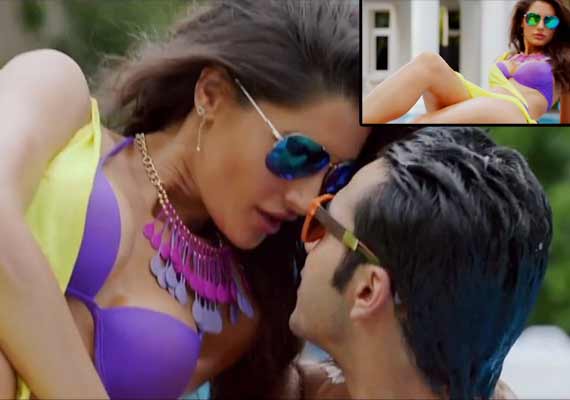 ...
3. Rani Mukherji-Hichki
After her marriage to Aditya Chopra Aditya Chopra is an Indian film director, scriptwr >> Read More... , Rani Mukherji, one of Bollywood's most varied female actors, also took a break. The actress made her acting debut in the movie office hit Raja Ki Aayegi Baarat. As a result, she was able to carve out a space for herself. After taking a sabbatical, the actress returned with the film Hichki and immediately created ripples in the business. She was praised for the wonderful performance she gave, and the film much outperformed her debut. She uttered: Typically, when I would work on one film a year and return, people would exclaim, "Oh! Rani has returned! But this time was different because I actually took a two-year vacation, which I absolutely and completely appreciated. I was so domesticated during those two years that simply taking care of my infant, changing her diapers, and performing the daily household tasks made me feel as though I should be thinking "abhi yehi karti hu mai."
...
Beginning with her breakout performance in the romantic love story " Dum Laga Ke Haisha Click to look into! >> Read More... ," which starred Ayushmaan Khurana opposite her, actor Bhumi Pednekar began winning over people' hearts. She took a hiatus from acting since her admirers were so interested in seeing how much weight she gained for the movie. She said on a cat show that the next movie she was appearing in after the sabbatical was Toilet Ek Prem Katha, which stars : "As I already mentioned, after my debut... I took a break, and that too for a year and a half, and went absolutely underground to get back in shape. Therefore, my career only began eight months ago technically". "I hope I keep receiving wonderful work, get to make gorgeous movies and have the chance to explore diverse characters and stories,".
Recently, the actor Arjun Rampal appeared in the film "Dhaakad," which has in the major role. The audience used to adore the actor for roles in movies like We Are Family Click to look into! >> Read More... with Kajol and Housefull with Akshay Kumar and Deepika Padukone. However, he took a pause before making Dhaakad, stating that "many did advise me that I shouldn't stay away from films for a long time but there is no purpose in doing a bad film that is not even watched by viewers." Since your instincts are what allow you to say yes or no to a part, I don't regret turning down movies".