How many times has it been the case that you go to the theatre to watch your favourite actor's film and return disappointed? Many times right? A picture will do good at the box office cannot be said until its 'Judgment Day.' It's takes a good script and amazing actors to make a film hit at the box office but, at times it happens that despite having a good script and the most talented actor on board and also having a big budget, a film still fails to impress the audience! Bummer! Here are ten such big-budget films which failed at the box office.
1. Jab Harry Met Sejal
Wasn't it a shock to everybody when the King Khan's movie flopped? Of course, it was! Nobody expected a flick starring Shah Rukh Khan and Anushka Sharma to crash but, it did. The film was made with a budget of 119 Crore, and collected only 61 Crore at the box office.
2. Jagga Jasoos
Another star-studded movie whose failure shocked everyone was Jagga Jasoos. A new concept and starring ace actors Katrina Kaif and Ranbir Kapoor, the 131 Crore movie just earned 53 Crore at the box office.
3. ' Rangoon'
Starring Saif Ali Khan, Shahid Kapoor and Kangana Ranaut, Rangoon still failed to attract the audience. The movie had a budget of 80 Crore, but it collected only 21 Crore at the box office.
4. ' Besharam'
Starring the talented actor Ranbir Kapoor, the film was expected to do great but, it did not. The movie was made with a budget of 85 Crore, but only collected 35 Crore at the box office.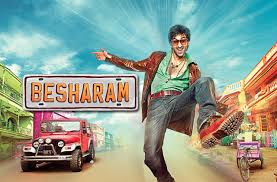 5. 'Shaandaar' 
Who thought an Alia-Shahid coupling could fail? Nobody, but it did. Sometimes it's just too unpredictable, agree? The 75 Crore budget movie flopped miserably at the box office.
Another Ranbir Kapoor film! Also starred Anushka Sharma and Karan Johar. It was Karan's first attempt at acting, how bad must he have felt. It was made with 125 Crore, but made just 25 Crore at the box office.
7. ' Kites'
Seeing Hrithik's film fail is also quite a shock. Kites had everything music, great couple, budget but it crashed to have a good script. So, it also bombed at the box office. A waste of 150 Crore!
8. ' Saawariya'
This Sanjay Leela Bhansali movie marked the debut for the stars Ranbir Kapoor and Sonam Kapoor. The wasn't well received, and failed at the box office, but luckily it didn't harm the actor's careers!
9. ' Blue'
A multi-star film having Akshay Kumar, Sanjay Dutt and Lara Dutta was the most expensive film in the year 2009. It had a budget of 129 Crore. Despite all of this, it didn't performed well and flopped.
10. RGV ki Aag
Ram Gopal Verma's or better Bollywood's biggest flop would be none other than Aag. It had a bad script, bad narration, awful casting making it a perfect recipe for failure. I wonder why Big B starred in it!