1. Baahubali
Baahubali had a huge casting team Prabhas, Tamannaah, S.S.Rajamouli, Anushka Shetty Anushka Shetty is the popular South Indian star wh >> Read More... , Rana Daggubati Rana Daggubati is a famous Indian actor. He was bo >> Read More... , Ramya Krishnan Ramya Krishnan is a South Indian movie and TV actr >> Read More... , Sathyaraj, Nora Fatehi Nora Fatehi is yet another foreigner to get a brea >> Read More... , Prabhakar, Adivi Sesh Adivi Sesh Sunny Chandra is the full name of Adivi >> Read More... , Subbaraju, Nassar, Rohini and much more. The movie was directed by S. S. Rajamouli, produced by Shobu Yarlagadda Shobu Yarlagadda was born in Gudivada, Andhra Prad >> Read More... and Prasad Deinen; and the story was by K. V. Vijayendra Prasad. It was released in tenth July 2015, in Tamil and Telugu. The budget for the movie was 121 crore INR, and the box office collection was 650 croreINR. In English, it was released as "The one with strong arms." The movie was released in America, Japan, Germany and some European countries. This movie was awarded with the 63rd National Film Award, 63rd Film Fare Awards South, SIIMA Awards 2016, CineMaa Awards 2016, IIFA Utasavam 2015, Ananda Vikatan Awards 2015, Gama Music Awards, FICCI BAF Awards 2016, 10th Asian Film Awards, 42nd Saturn Awards, NDTV Gadgets Guru Awards, 24th FPS International Animation Awards and the Producers Guild FILM Awards. Baahubali: The Beginning has made the Guinness World Record by making its Poster of 50,000 square feet with the area covering 4,793.65 square meters. It was made by the Global United Media Company Pvt Ltd Kochi, India.
...
2. Boss Click to look into! >> Read More...
starrer "Boss" was released in 2013. Directed and produced by Anthony D'Souza and Ashwin Varde Ashwin Varde is a filmmaker, but in his self-style >> Read More... , Viacom 18 and Cape of Good films; this movie was narrated by . The casting included Akshay Kumar, Mithun Chakraborty When we talk about the few legends in the Indian f >> Read More... , Rohit Roy Born on 5th April, 1968, Rohit Roy is an extremely >> Read More... , Shiv Pandit Shiv Pandit was born on 21 June 1984. He is an ext >> Read More... , Aditi Rao Hydari As her title may be suggesting, Aditi the talente >> Read More... , Johnny Lever Johnny Lever is an Indian comedy actor who came to >> Read More... and Danny Denzongpa For Danny Denzongpa the voyage to the glittering w >> Read More... . The box office collection 402.95 Million. Released on 16th October, 2013; the movie had a running time of 143 minutes in Hindi. Boss has made a Guinness world record by beating Michael Jackson's "This Is It" with a poster of 58.84 meters high and 58.87 meters wide, created by Marco Arts (UK) at Little Gransden Airfield, UK.
...
...
3. Kaho Naa..Pyar Hai
Released on 14th January, 2000, with a running time of 178 minutes in Hindi. Directed and produced by Rakesh Roshan Rakesh Roshan Lal Nagrath is the original name of >> Read More... with the production company FilmKraft Production (I) Pvt. Ltd, the movie had a budget of 10 crores INR and box office collection ended up at 62 crores INR. The movie got translated as "Say You're In Love" a romantic act of 2000, starring Hrithik Roshan Hrithik Roshan with his unimaginable dance moves i >> Read More... , Ameesha Patel Ameesha Patel was born on 9th June 1975. She is an >> Read More... , Anupam Kher Anupam Kher is a very popular actor, director, and >> Read More... , Dalip Tahil Dalip Tahil is one of the most renowned evergreen >> Read More... , Mohnish Behl, Ashish Vidyarthi Ashish Vidyarthi is a renowned Indian film perform >> Read More... , Satish Shah Satish Shah is a Hindi and Marathi TV actor. He ro >> Read More... and many more. They bagged awards in the 46th Film Fare Awards (Best Film, Director, Actor, Debut Male, Music Director, Playback singer, Screenplay, Choreography, Editing), Star Screen Awards (Best Film, Director, Actor, Music Director, Male Playback), Zee Cine Awards, IIFA Awards and Channel V Awards. The movie got into Guinness World Records 2002 edition for receiving 92 Awards.
...
4. Yaadein
...
Hindi movie Yaadein translated as Memories was released on 1964, and directed and written by Sunil Dutt Sunil Dutt was a great actor, director, producer, >> Read More... and Akhtar-ul-Iman. The movie had a minimal cast starring Sunil Dutt, Nargis and Sanjay Dutt July 29, 1959, was the day when the two legends of >> Read More... . Guinness world record in "Fewest actors in a narrative film" was noted for the same reason for having least casting and making a movie hit.
...
5. PK
...
Amir Khan's Movie PK was released on 19 December 2014, where Anushka Sharma Born in an army family to Col. Ajay Kumar and Ashi >> Read More... played the role of the heroine. PK's budget was 85 crore INR and the box office collection was estimated to be 792 crores. It made a Guinness World Record in the category of "Highest Grossing in a single territory outside India."
6. Love and God
1986's Love and God was the last movie of K. Asif and director Mughal-E-Azam. It received the Guinness World Record for making a film for 20 long years, due to death of hero Guru Dutt Born on 9th July 1925, Guru Dutt was an Indian act >> Read More... and director K. Asif. The movie was later released with Sanjeev Kumar Sanjeev Kumar was born on July 9th, 1938 in Mumbai >> Read More... , acting in 1986.
7. 3 Idiots
Rajkumar Hirani Rajkumar Hirani is one of the ace director, screen >> Read More... directed the movie 3 Idiots, which got a positive response from the audience. The movie portrayed the education system scenario. The budget was 550 million and box office collection 3.92 billion. It was also released overseas. It is one of the highest grossing films in Bollywood.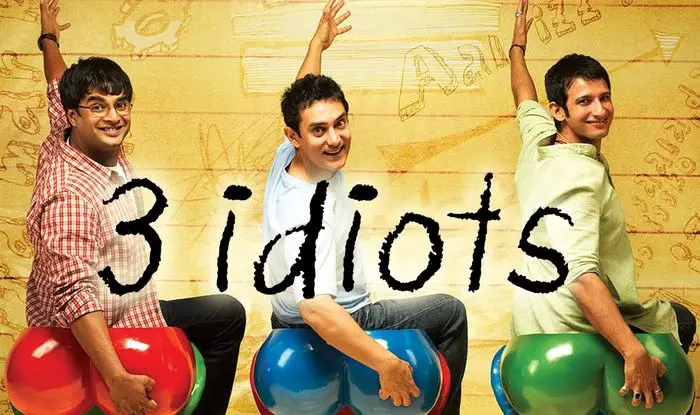 8. MSG - 2
The movie's budget was 300 million and the box office collection was 425 million approximately. The movie made Guinness world record by making the largest poster of 5969.807 square meters in the Shah Satnam Ji International cricket stadium.
9. Kumar Sanu Having chaired over 17,000 songs in the last 27 ye >> Read More...
Popular singer of the 90s in Bollywood and much more, he has made the Guinness World Record by singing 28 songs in a Day.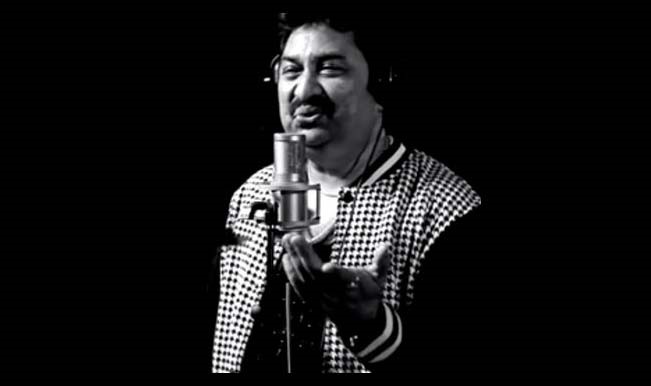 10. Asha Bhosle Asha is considered to be the second greatest femal >> Read More...
Hindi Playback singer Asha Bhosle started her career at 1943. Guinness World Record awards her for singing the highest number of songs around 11000 songs solely.