1. Aaj Ki Raat Hai Zindagi - An Indian entertainment talk show that broadcasted on Star Plus from 18 October 2015 and revolved around people who have accomplished something extraordinary. Every episode featured Bollywood celebrities invited by the host of the show, . The last episode of the series was aired on 10 January 2016, due to low TRP.
2. Kuch Toh Hai Tere Mere Darmiyaan - An Indian serial drama, produced by Balaji Telefilms, that broadcasted on Star Plus from September 28, 2015. The show was about love and friendship, it ended after 83 episodes.
...
3. Hongey Judaa Na Hum - An Indian television drama that aired on Sony Entertainment Television from 10 September 2012. The story revolved around a young married couple who try to rediscover their love after a car crash which erased their memory. The leading stars in the show were Raqesh Vashisth Another hotty in the town. He is one of those acto >> Read More... and Aamna Sharif Aamna Sharif is an Indian Movie Actress and Hindi >> Read More... . The show went off-air on 20 March 2013 due to low TRP.
...
4. Pyaar Kii Ye Ek Kahaani - An Indian supernatural television series, inspired by the English series, " Twilight Click to look into! >> Read More... ," premiered on STAR One from 18 October 2010 and ended on 15 December 2011.
...
5. Ranvir Vinay Aur Kaun? - It was a Hindi talk show launched on 6 August 2007 on STAR One. The show was hosted by Vinay Pathak Vinay Pathak is a well known face in the field of >> Read More... and Ranvir Shorey Intro: Ranvir Shorey is a popular Indian movies ac >> Read More... with a celebrity guest. It ended on 1 November 2007 after 52 episodes.
6. Jeet Jayenge Hum Jeet Jayenge Hum is an Indian television show whic >> Read More... - An Indian television drama series which premiered on 14 December 2009 on Sony Entertainment Television, focused on the concept of child labor. The show, produced by a joint venture of Aniruddha Pathak and Sanjay Kohli Sanjay Kohli is a well-known Indian producer and d >> Read More... , had a total of 76 episodes and went off-air on 22 April 2010.
...
7. Rahe Tera Aashirwaad Rahe Tera Aashirwaad is a tv series of India. This >> Read More... - An Indian television series which was aired on Colors from 21 July 2008. The story depicted the journey of an orphan girl as she fights against evil with the blessing of Goddess Vaishno Devi. The show went off-air on 1 May 2009.
...
8. Ek Se Badhkar Ek - Chota Packet Bada Dhamaka Sibi - A Hindi television reality show that premiered on Zee TV on September 20, 2008 and aired till January 3, 2009. This show was unique as it had both singing and dancing in one platform.
...
9. Pardes Mein Mila Koi Apna - An Indian drama that premiered on Imagine TV on 31 January 2011 and lasted till 27 May 2011.The story depicted a love story between two individuals, who are forced to get married due to unavoidable circumstances.
...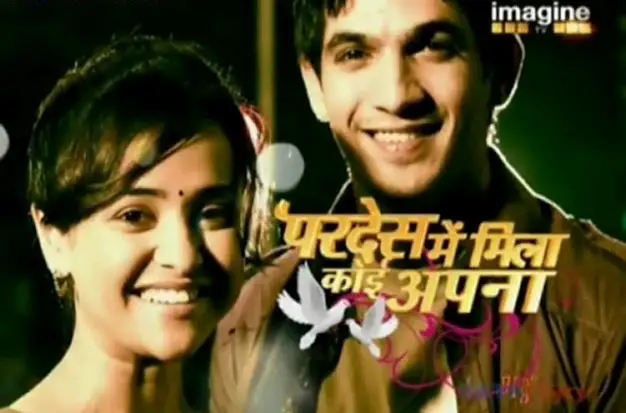 10. Chaldi Da Naam Gaddi - A comedy-drama series which aired on Zee TV from 16 November 2007. It was a story of a Punjabi family who faced a lot of issues in order to keep their tradition going. The last episode was aired on 4 May 2008.