Sachin Khedekar Actor Sachin Khedekar is very much known to Indian >> Read More... is a well-known name in both Marathi and Bollywood, and the actor-director is a native of Mumbai. Before switching to acting in films, Khedekar began as a theatre artist. In 1985, he began performing in plays, and Vidhilikhit was his first play. He has also contributed to some of Tollywood's film industry. In TV series like "Imtihaan" and "Netaji Subhas Chandra Bose: The Forgotten Hero," he played several famous roles that had a huge impact. He made his Marathi acting debut in the 1990s film "Jeeva Sakha," and since then, he has succeeded in many roles. Let's look at a few of his Marathi films.
1. Kaccha Limbu
The first film directed by Prasad Oak Prasad Oak is an Indian Film Actor, Writer, Direct >> Read More... , "Kaccha Limbu," tells the tale of parents who struggle to care for and raise their mentally challenged child. The highs and lows they experience while attempting to balance their lives and take care of him are the centers of this story. Sonali Kulkarni Sonali Kulkarni was born in the Marathi-speaking K >> Read More... , Ravi Jadhav He is a renowned Indian film personality; he was b >> Read More... , Manmeet Pem Manmeet Pem is one of the acclaimed Marathi actors >> Read More... , and Sachin Khedekar were among the actors who starred in it. This film does a great job of capturing the chawl's misery.
...
2. Kaksparsh
Mahesh Manjrekar Mahesh Manjrekar is a renowned actor, director and >> Read More... is the director of the Marathi historical drama film "Kaksparsh." Savita Malpekar Savita Malpekar is a well-known Marathi film actre >> Read More... , Medha Manjrekar Medha Manjrekar was born on April 28, 1967, in Mum >> Read More... , Priya Bapat Priya Bapat born on 18 September 1986 is an Indian >> Read More... , Ketaki Mategaonkar Ketaki Mategaonkar was born on 22 February 1994 in >> Read More... , and Sachin Khedekar appeared in the film. Once more, Sachin Khedekar (Hari) delivers a strong performance. The film was a box office hit, and the direction received positive reviews. Following its debut, the film won several awards, including Best Film at the eleventh Pune International Film Festival, MICTA, and Maharashtra State Film Awards.
3. Take Care Good Night
Cybercrime is the subject of Girish Joshi's film, "Take Care Good Night." The plot centers around a modern family with a daughter (Pethe) and her parents (Khedekar and Harshe). The story's main character, Khedekar, narrates the plot in what seems to be a seminar setting. A mysterious man starts stalking the daughter online, causing trouble for the family. Khedekar, who played Sudhir Deshpande, did excellent work in the role.
...
4. Me Shivajiraje Bhosale Boltoy
Sanjay Chhabria Sanjay Chhabria is a well-known Indian producer wh >> Read More... and Ashwami Manjrekar Ashwami Manjrekar is an Indian actress. She was bo >> Read More... produced the Marathi film "Me Shivajiraje Bhosale Boltoy," which was directed by Santosh Manjrekar Bio coming soon... >> Read More... . The lead character of the film battles against social evil to maintain his pride and reclaim his identity. Mahesh Manjrekar, Sachin Khedekar, Priya Bapat, Makarand Anaspure Makarand Anaspure is an actor who works majorly in >> Read More... , Suchitra Bandekar Actress Suchitra Bandekar is a TV celebrity who is >> Read More... , Siddarth Jadhav Siddarth Jadhav is a Hindi & Marathi actor who is >> Read More... , and Abhijeet Kelkar were among the actors who starred in it. Dinkar Bhosale (Sachin Khedekar), a middle-aged Maharashtrian man from a regular, unassuming middle class, is the story's subject. He travels and discovers that "outsiders" are doing well everywhere. The film was a box office success, and all the actors did outstanding work.
...
5. Aajcha Divas Majha
Aajcha Divas Majha, a Marathi drama film, premiered on March 29, 2013. Chandrakant Kulkarni Chandrakant Kulkarni is a Marathi actor, director >> Read More... is the director, and Puja Chhabria Puja Chhabria is an Indian movie producer best kno >> Read More... is the producer. With the help of a home donation, a guilty minister hopes to make peace with an elderly musician. However, many doubtful officials seek to sabotage his plan by creating hurdles in his way.
...
6. Baapjanma
The father-child relationship is the central theme of this drama-comedy film directed by Nipun Dharmadhikari Began to learn classical music at an early age of >> Read More... . A retired man named Bhaskar Pandit (Sachin Khedekar), who has been diagnosed with cancer, tries to make his relationship with his son as pleasant as possible before he passes away. This new issue is thus worth watching.
...
7. Muramba
Varun Narvekar Bio coming soon... >> Read More... directed this rom-com, which stars Amey Wagh Amey Wagh was born on November 13, 1987 and he is >> Read More... , Mithila Palkar The world of Internet has always been a place of w >> Read More... , Sachin Khedekar, Varun Narvekar, and others. With the separation, the storyline starts. The two main themes of the narrative are the causes behind the breakup and how the parents cleverly dealt with the problem. As a parent, Sachin Khedekar does an excellent job in the film. And the story ends with a joyful ending.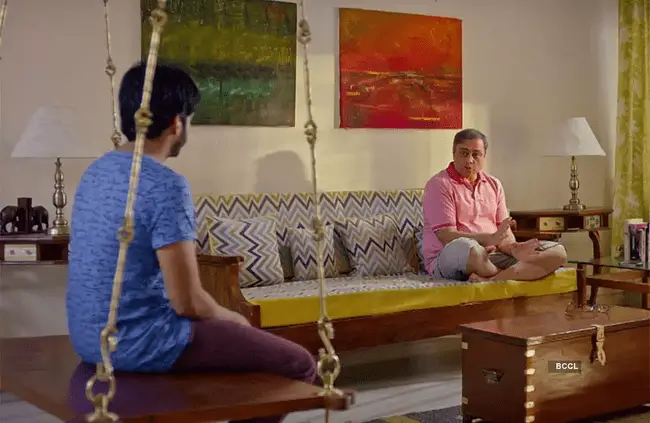 ...
8. Prem Mhanje Prem Mhanje Prem Asta
A Marathi drama film titled "Prem Mhanje Prem Mhanje Prem Asta" was released on April 19, 2013. Mrinal Dev-Kulkarni is the director, and Sachin Parekar Bio coming soon... >> Read More... is the film producer. A doctor whose wife left him to pursue a career in the US falls in love with a single mother. As a result of their efforts to satisfy one another's emotional needs, the two grow closer. Along with Sachin Khedekar, the film's cast includes Mrinal-Dev Kulkarni, Pallavi Joshi, and Sunil Barve Known for his character as Akash in a renowned TV >> Read More... .
...
9. Shutter
The 2014 thriller film Shutter, directed by V. K. Prakash, is a remake of the 2012 Malayalam film of the same name. When Jitya Bhau returns to Maharashtra, his friend imprisons him in a shop with the prostitute, Thankam. When his friend won't let him go, things start to go wrong. It features Sachin Khedekar as a man who has just returned from traveling abroad and encounters some unexpected events.
10. Nagrik
The daring news reporter who exposed the politician's evil intentions in a newspaper article is the subject of this Jayprad Desai-directed film. Sachin Khedekar, Milind Soman, and Devika Daftardar starred in this film. The aim of "Nagrik" is to tell Mumbai's corrupt politics. A noteworthy performance is given by " Shyam Shyam was born in Chennai and is a famous serial a >> Read More... " (Sachin Khedekar), who plays a journalist in the film.