With numerous popular songs, Darshan Raval Darshan Raval is an Indian Playback Singer, Music >> Read More... is currently on the journey to the top of success. He has always been a popular and well-known vocalist in the area; as a youngster, he attracted a lot of attention during his tryouts for India's Raw Star. With his records, he is now inspiring thousands of people to dance and go insane. The industry's sweetheart, Darshan Raval, has been responsible for several hits. His voice has developed into the best, and it is driving us all insane. Even though Tera Zikr brought him to the public's attention, Darshan Raval had been active long before that, capturing the people's hearts. Here is a list of the top 10 Darshan Raval songs that have become particularly dear to our hearts. Themes to which we can identify and sing along while smiling.
1. Hawa Banke
The album's title track, "Hawa Banke," a super-hit song by Darshan Raval, was the monsoon song of 2019. This song continues to spread goodwill as it did before. The music video captures Varanasi in a fantastic way, and the lyrics captivate with their original interpretation of a love ballad. When you start listening to this upbeat yet romantic song, it will end up on your favorite playlist. More than 200 million people have seen the YouTube video posted on Indie Music Label's official channel.
...
2. Tu Mileya
From the album Tu Mileya, this song by Darshan Raval is a huge hit. As before, this song continues to gain adoration. "Mainu Rab Mileya, Sab Mileya, Jab Tu Mileya Mainu" (best described as "I got everything when I got you") are the precise words Darshan used to define what it means when we genuinely find our soulmates. The official music video for "Tu Mileya," released by Indie Music Label two years ago, has received 64 million views.
3. Ek Ladki Ko
This song is a new rendition of the classical music that appears in the Bollywood film of the same name. The entire story revolves around the boy's experience of falling in love with a girl because of her beauty and the effects that have on him afterward. Anil Kapoor, Rajkumar Rao, Sonam Kapoor, and Juhi Chawla have significant roles in the film. The song has already been viewed 73 million times since its release on Saregama Music's official YouTube channel.
...
4. Tera Zikr
Tera Zikr is an incredible musical masterpiece due to the song's deep emotional depth, profound understanding, and catchy hook. There are over 250 million YouTube views under the Sony Music India label. It became prevalent, and he became a celebrity overnight.
...
5. Ek Tarfa
Almost immediately after its release in 2020, Ek Tarfa became a tremendous hit. This mesmerizingly lovely romantic song begins with a guitar riff that immediately provokes our deepest feelings. This song was written and performed by Darshan, and it has received over 150 million views on YouTube. The concept of one-sided love serves as the sole foundation for this song. All of his singles are guaranteed to bring comfort and mend shattered hearts. If I had to describe this song in one word, it would be "extraordinary."
...
6. Bhula Dunga
The talented singer's heartfelt love song, Bhula Dunga, is another gem. Sidharth Shukla and beautiful Shehnaaz Gill play a rowdy couple in the music video, which quickly became the talk of the town after the song's release. On the Indie Music Label YouTube channel, the official music video for "Bhula Dunga" has 126 million views.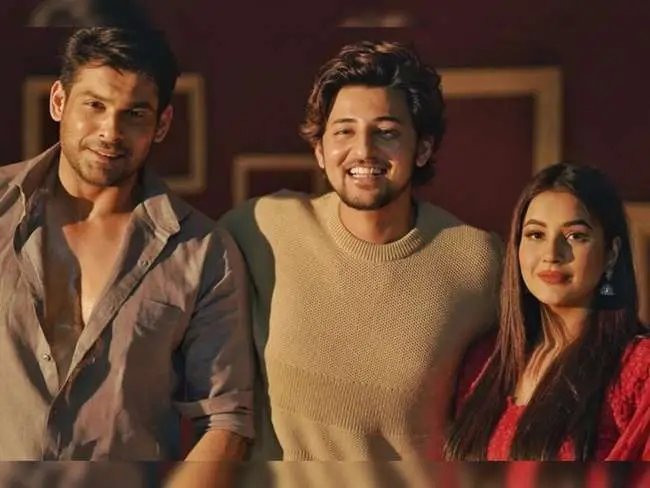 ...
7. Asal Mein
Each Valentine's Day, Darshan Raval releases a song. And in 2020, he offered us our valentine present in the form of this melancholy track. Darshan does it again, making our eyes water as he talks of the hurt and loneliness of breakups. This song is entirely about heartbreak and one-sided relationships. He emphasizes how difficult it is to understand that the person you love is not destined to be your soul mate.
...
8. Mehrama
In the song Mehrama from the film " Love Aaj Kal Click to look into! >> Read More... " (2022), Darshan beautifully captures the pain of losing someone you once loved dearly. We become emotionally affected by it, providing solace to those suffering. Mehrama's official music video was uploaded by Sony Music India and already has 137 million views.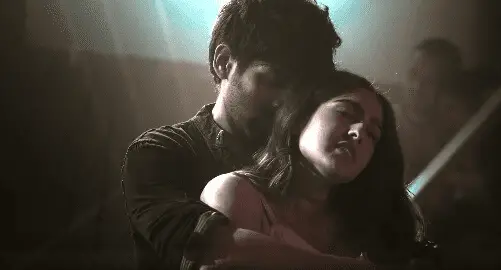 ...
9. Teri Aankhon Mein
The title alone makes it pretty plain, yet the music is rather different. This song's melodies are quite upbeat, yet its lyrics are a mix of romantic and heartbreaking. The lead actors in the "Teri Aankhon Mein" official music video are Divya Khosla Kumar and Pearl V. Puri. The video has received 450 million views on T-Series' YouTube page.
10. Saari Ki Saari 2.0
This song, particularly well-liked among young people, is one of Darshan Raval's most romantic. The sorrow of separation is well expressed in a ballad of pure love performed by Darshan Raval and Asses Kaur. The song has 14 million views after being re-released on the Indie Music Label YouTube channel.