Many people have their own believes in different things. Someone thinks that the person close to him/her is very lucky or someone believes that the beats or a ring are their lucky charm. Some visits temple or draw tattoos over their body as they feel the things are there lucky charm.
List of top 10 famous personalities who believe in lucky charms whether it's a thing or human:
1.
Amitabh Bachchan was in debt, and then his astrologer advised him a blue sapphire ring to wear. And then with the show Kaun Banega Crorepati he came with a bang. He also wears opal and emerald ring for his health.
2. Shilpa Shetty A model turned actress, producer, entrepreneur and >> Read More...
...
She gives her success credit to her emerald ring. Her Bigg Boss was winning, IPL success, and her Yoga CD success; she gives all the credit to her lucky charm emerald ring. This emerald ring was given to her by the mother.
...
3. Vidya Balan Vidya Balan is an award winning Bollywood actress >> Read More...
She believes in a bead bracelet. She wears two bracelets one is of black color and another one is of blue color. The gemstones of that bracelet are not so precious, but she believes it as her lucky charm. Whatever attire she wears if does not match with the bracelet, she never to forget to wear her lucky charm.
...
4. Salman Khan Salman Khan is a very famous Indian actor and a pr >> Read More...
Everyone knows that his silver and turquoise bracelet is his lucky charm. His father gifted him the bracelet. The bracelet keeps him away from the bad luck and brings good fortune. His Madam Tussauds wax statue also has the same bracelet.
...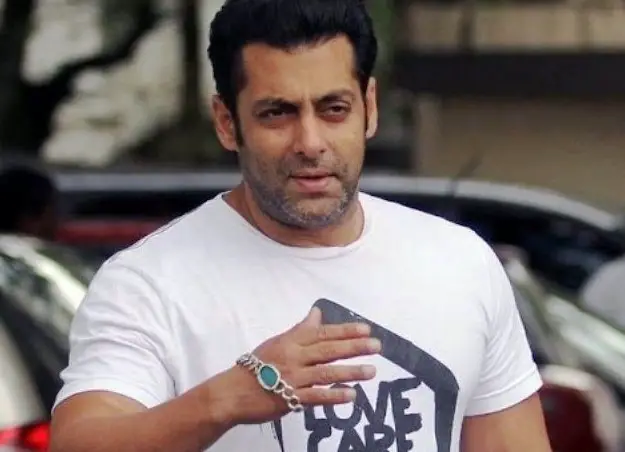 5. Imran Khan Imran Khan is an Indian film actor, who is famous >> Read More...
...
He believes in two things, first is whenever his movies release on the first week of July are the lucky ones like I hate Love story, Jaane Tu ya Jaane Na, and Delly Belly. Secondly, his wife, whenever his wife appears in the movie his movies is hit.
...
6. Armaan Malik On 22 July, 1995, Armaan Malik was born in the cit >> Read More...
He believes his chain as a lucky charm. He always wears it, even in his concert. He never removes his chain, not even during bathing. He thinks that the chain creates positive vibes around him which keep him always motivated.
7. Ekta Kapoor Ekta Kapoor; a legendry producer in Indian TV and >> Read More...
Everyone knows that she is a very superstitious and spiritual. Earlier, she used to start her serials initials with the letter K. She is seen wearing many rings and lockets. Her serial always starts with the worship of God.
8. Kajol Devgan Born on 5th August 1974, Kajol was the heartthrob >> Read More...
She considers her Om ring as her lucky charm. The ring was gifted to her by her husband, Ajay Devgan Ajay Devgn is an Indian film actor. He is perhaps >> Read More... . She blindly trusts on that ring. She thinks that the ring connects her emotionally on-screen and off-screen.
9. Hrithik Roshan Hrithik Roshan with his unimaginable dance moves i >> Read More...
He believes his extra two little thumbs on his right hand as his lucky charm. When he debuted in the industry, his extra thumb was the talking point, after that, whatever stardom he got he thinks that it is by his extra thumb.
10. Kareena Kapoor
In the show Koffee with Karan, she admitted that her lucky charm is not any ring or chain, but it's her husband, . She says that with his support she is extremely confident and her life is going very well.