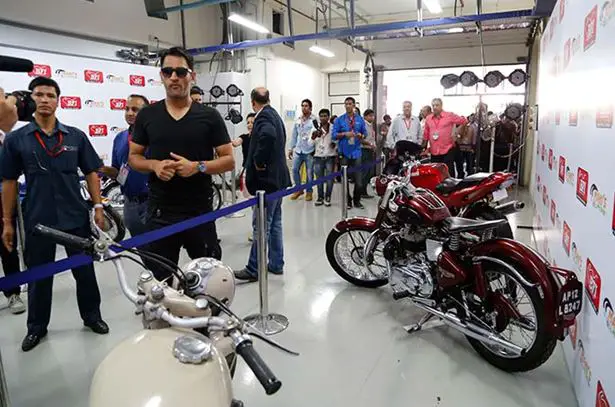 The 'magnificent Captain' with an absolutely 'magnificent bike'! Hellcat X132 it is; currently valued at 60 lakh. It is a confederate masterpiece of speed and style with an engine as powerful as 2163 cc! Besides this demon, he also owns a good deal of bikes back in his garage at home.
2. John Abraham
I don't need to write about him as a Biker. No one is as passionate as him when it comes to bikes. His bike collection is larger than his wardrobe collection. He is the ambassador of Yamaha and proprietor of Yamaha YZF-R1, Yamaha VMAX, and Suzuki GSX 1300R. Out of these GSX is priced at Rs 16.45 lakh. Recently, the 'Prince on the Bike' got a Rajputana Lightfoot straight from the royalty of Rajasthan. Inspired by Track Racer, this bike was exclusively designed by Rajasthan manufacturers according to John's physique.
3. Vivek Oberoi
Vivek Oberoi is dotty about sports bikes and owns a Ducati 1098. His yellow princess charges him with a lump sum of Rs 45 lakh. The figure is enough to demonstrate his craze.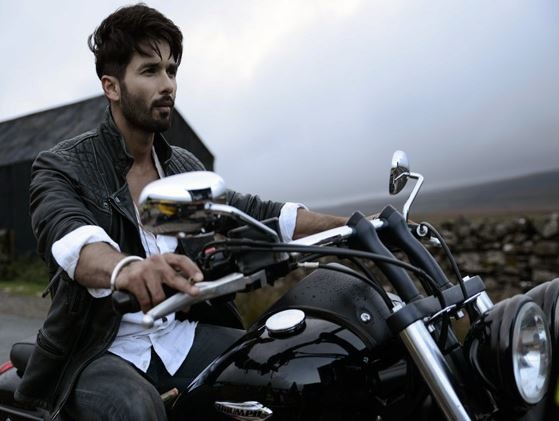 Just one word, Harley Davidson! No description needed but still. An American Chopper bike with massive engine power and almost unbeatable in the world of bikes with a net worth of Rs 15.10 lakh; it is one of the dearest possessions of Shahid Kapoor.
5. Rohit Roy
Surprise! Rohit Roy has one of the rarest evolutions of Honda, Honda Rune 1900 CC. There exist only 600 Rune in the world. There is a saying that Rune is more about emotions than about steel. Worth Rs 24 lakh and an unfathomable speed, Rune will leave you in the past!
6. ' R Madhavan'
This might be a bit strange for many people but our good boy from Bollywood is crazy about two wheelers. His BMW K1600 GTL, yes you heard me right, is worth 24 Lakh. K1600 GTL is one of the most exclusive models of Bavarian Motor Works, a German automobile company.
7. Sanjay Dutt
Again, Harley Davidson! Yes, our Munna Bhai possesses the 'Fat Boy'. Wait this is not it. Shah Rukh Khan gifted him an Italian bike worth 15 lakh for a cameo in ' Ra One'. That is someone with a 'golden heart'!
8. Salman Khan
Salman owns some of the limited edition two wheelers such as Suzuki Intruder M1800 RZ which is equivalent to 15 lakh. Besides, he has a Suzuki Hayabusa amounting to 13.5 lakh. As you might have already guessed, yes, he is the official ambassador of Suzuki.
9. Uday Chopra
His obsession was manifested from his only hit ' Dhoom'. In fact, he owns Suzuki Bandit worth 10.75 lakh from Dhoom prerogative. He even personifies them as Anny, Betty, Esmeralda and what not! True love!
10. Rannvijay Singh
Of course! There can be no 'Roadie' who doesn't love bikes. His transition from a Roadie to a judge and then to an actor is actually thrilling. He is the proud owner of eight bikes. The costliest among them is Kawasaki Ninja ZX-7, a Ninja Sports bike manufactured in Japan. Its net worth is Rs 9.5 lakh.