1.    Madhubala

 
An enchanting actress from 1950's who took Bollywood by storm by her beauty and talent died an unfortunate death at an early age of 36. Madhubala, with her enticing looks, entered the peaks of Bollywood when she was 16 through Kamal Amrohi's "Mahal" which was a huge hit. Later she went on to act in classic movies like " Chalti Ka Naam Gaadi "Chalti- ka-naam-gadi" TV serial was based on a un >> Read More... ," "Barsaat ki raat" and her magnum opus "Mughal-e-Azam." Unfortunately, she was suffering from a hole in the heart and after being confined to bed for nine years, died on February 13, 1969.
2.    Pratyusha Banerji
...
Pratyusha bannerji, popularly known for her role as ' Anandi Story Coming Soon... >> Read More... ' in Indian soap Opera "BalikaVadhu" was found hanging in her Mumbai apartment on 1 April, 2016. This young actress had participated in television reality shows like 'Jhalak Dikhla Ja,' 'Bigg Boss 7,' 'Power couple.' Her sudden death came as a shock to the whole nation. Further, a report that she had gone through an abortion recently before her death had raised few speculations against her boyfriend, Rahul Raj Singh Rahul Raj Singh is an Indian producer and an actor >> Read More... , which was later ruled out. However, the death of such an able artist came as a loss for Indian television field.
3. Jiah Khan Jiah Khan was a British-American actress, singer >> Read More...
...

 
The death of this British-American actress is one of the most controversial deaths of recent times. Jiah Khan made her Bollywood debut in ' Nishabd Click to look into! >> Read More... ' opposite . She acted in commercially successful movies like 'Gajini' and ' Housefull Click to look into! >> Read More... ' and has been praised for her roles. She was found hanging at her residence in Juhu, Mumbai on 3 June, 2013. Her sudden death stirred many controversies especially against her boyfriend, Sooraj Pancholi Sooraj Pancholi is the new chocolate face hero who >> Read More... after finding a suicide note. Her case was handed to CBI, and the investigation is ongoing.
4. Silk Smitha Silk Smitha is an unforgettable personality in the >> Read More...
...

 
Born as VijayalakshmiVadlapati, Silk Smitha was very popular in South Indian cinema in 1980's. Her dance performances and bold performances earned her the title of sex symbol of India. She was cast in many films, some of them being 'Vandichakkaram,' 'Moondrumugam,' 'Hallimeshtru' etc. She has been referred as "Soft porn" actress by many critics. She was an ambitious but an introverted actress. She was found dead in her Chennai home, and the reason of her death remains a mystery till date though some claim it as a suicide due to depression
5. Divya Bharti Divya Bharti was an Indian film actress and model, >> Read More...

 
A young aspiring actress from early 1990's was a truly gifted talent to Bollywood. Known for her bubbly personality, she made her debut to entertainment industry from Telugu hit 'Bobbili Raja' at the age of 16 and made it to the peak of entertainment industry within a short period. However, her fame was short-lived as she died from head injuries after having a fatal fall from her balcony in 5th floor in her Versova apartment. She has acted in a total of 14 Hindi films, most iconic being 'Shola aur Shabnam,' 'Deewana' opposite Govinda and Rishi Kapoor Rishi Kapoor is an actor born in the prominent Kap >> Read More... .
...
6. Sanjeev Kumar Sanjeev Kumar was born on July 9th, 1938 in Mumbai >> Read More...

 
Sanjeev Kumar, known for his versatility was a very talented actor from 1970's. His portrayals in movies like 'Sholay,' 'Seeta Aur Geetha,' 'Trishul' gained him attention throughout Bollywood. Unlike most of his peers, he was ready to play non-glamorous, off-beat character and bought them to life. Ironically, having portrayed old characters in movies, he died at the age of 47 due to his health issues.
...
7. Guru Dutt Born on 9th July 1925, Guru Dutt was an Indian act >> Read More...

 
Famously referred as Indian Orson Welles, Gurudatt gave many classic movies in 1950's and 1960's. He is included in CNN's "top 25 Asian actors of all time" and his movies "Pyaasa" and "Kaagaz ke Phool" have been included in Time's "All time 100 best movies." This legend was found dead in his bed due to the consumption of a lethal combination of alcohol and sleeping pills.
...
8. Parveen Babi The actress who changed the face of Bollywood and >> Read More...

 
Parveen Babi was one of the bold actresses from 1970 known for her glamorous roles. She has acted in movies like 'Deevar,' 'Amar Akbar Anthony,' ' Shaan Shantanu Mukherjee is a very popular singer and kn >> Read More... ' which have a huge cult following till date. But she left the industry at the peak of career for a spiritual journey across the world. She was reported with a psychological disorder, Schizophrenia, and lived a lonely life. She died a lonely death when her dead body was found after almost 72 hours of her death when her watchman reported that she had not collected her newspapers and milk from past three days. She was found with gangrene on her left foot because of her diabetic condition. Her death was a big loss for the industry and a big disappointment to millions of her fans.
...
9.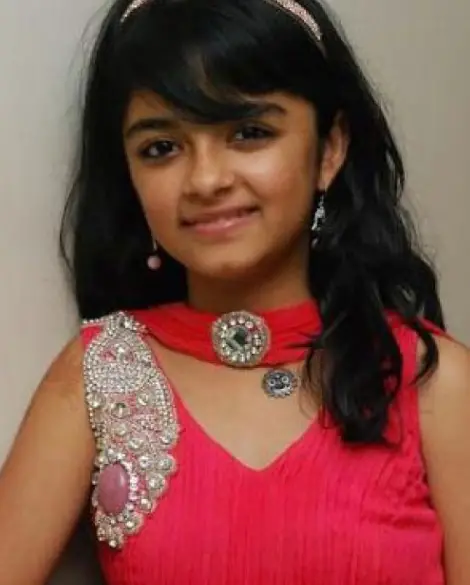 Popularly known as 'Rasna girl,' this child actress has acted in many brand endorsements for Colgate, ICICI Bank, LG, Coffee Bite. Her popularity led her to be the highest paid child artist of her time. She has also starred in Hindi film ' Paa Click to look into! >> Read More... ' which garnered her praise from critics. This young artist died at the age of 14 in a plane crash in Nepal along with her mother.
10.    Uday and Anil

 
Uday and Anil were stuntmen in Kannada film industry and had performed in many movies before their accidental death while performing a dangerous helicopter stunt for the film 'Masthigudi' starring Vijay which involved jumping into the lake from a helicopter. Due to the lack of safety measures both of them drowned and their decayed bodies were found three days after their death. Their death has raised questions about the absence of security measures on the sets of filming, and necessary actions have been taken against the director and the stunt master.
Puneeth Rajkumar Puneeth was born on 17th March 1975 in Madras, Tam >> Read More...
Puneeth Rajkumar, the Powerstar of Sandalwood was born on 17th March 1975. Fondly called Appu, he started his career as a child artist. Appu made his debut as a hero in Appu with Rakshita in 2002. Before making his entry as a hero, he married Ashwini in 1999. The couple has two children. Although he is from a big cinema background, his father, Dr. Rajkumar, was a leading actor and his brothers Shiva Rajkumar Shiva Rajkumar is the populous Kannada actor, who >> Read More... and Raghavendra Rajkumar Raghavendra Rajkumar is a producer and Kannada mov >> Read More... were also in the same industry, Appu was a down-to-earth person. He had given a lot of hit films. He saw his last release, "Yuvarathna," in 2021. He was filming James and Dvitva. Due to a massive heart attack on 29th October 2021, he died. He was just 46.