A few Bollywood directors genuinely live in delusion. We can't help but wonder about their intellectual capacity when we read the awful scripts, they spend their time producing that have so many stupid story points. There is no shortage of Bollywood films that are so absurd that the mere mention of them makes us shudder. These films in, some way, cause us to revaluate our faith in cinema. Even though some films are too obvious, the audience is so unpredictable that it's impossible to forecast which movies will succeed and which ones won't.
1. Time To Dance 
Street performer Rishabh works in a fancy restaurant. In addition, his restaurant serves as the location for a yearly ballroom dance competition. Rishabh runs into Isha, the dance partner of the current champion William, as the contest is being announced. Isha unfortunately, suffers an accident that damages her ligament, and William chooses to choose a new partner.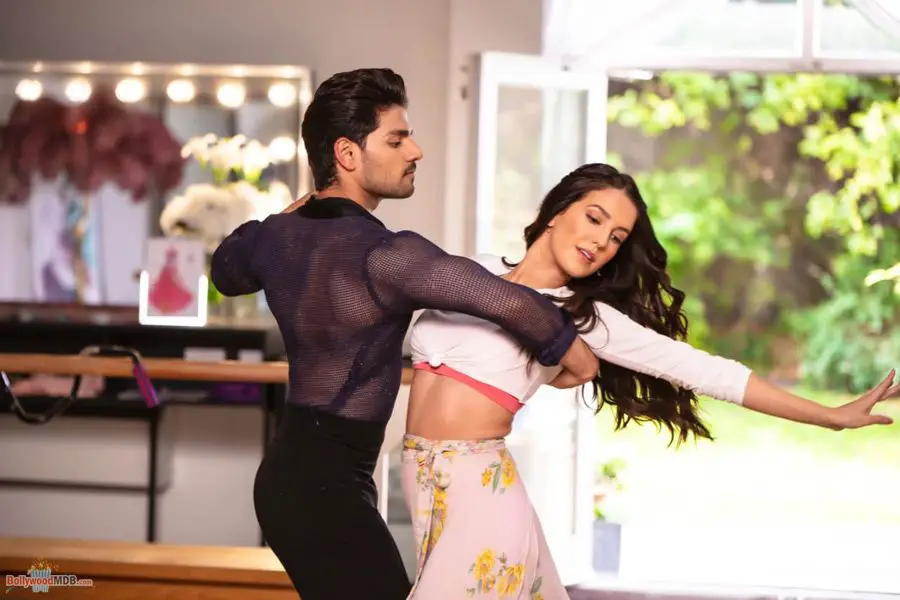 ...
2. Jaani Dushmann
In the same college as Manisha Koirala Manisha Koirala, is a Bollywood actress of Nepales >> Read More... and are Sunil Shetty Bio coming soon... >> Read More... , Aftab Shivdasani Aftab Shivdasani is an actor and producer of Indi >> Read More... , Arshad Warsi Arshad Warsi is most popular for his role as Circu >> Read More... , Aditya Pancholi Aditya Pancholi is one of the well known actors o >> Read More... and Sharad Kapoor Sharad Kapoor is an Indian actor who was born on F >> Read More... , Rajat Bedi Rajat Bedi is a well-known Indian Actor, as he has >> Read More... , Sonu Nigam Sonu Nigam is a renowned Bollywood singer and comp >> Read More... , and Siddharth. Sunny Deol Sunny Deol is a film actor, director and producer. >> Read More... and Manisha are engaged to be married as soon as he gets back from London. On Valentine's Day, the students decide to get together at Nagda Fort. But before anyone arrives, Rajat Bedi and Siddharth rape Manisha. Manisha blames her college buddies for her passing after she passes away in Munish's arms.
3. Jokar
Always believed that Joker might either pull off a spectacular surprise or come up short. Sadly, the latter is the case. Absolutely nothing about the movie works, from beginning to end. You don't get what the director was thinking, do you? Director Shirish Kunder appears to be drawn to various classics to try something different. You may be reminded of Shahrukh Khan in " Swades Click to look into! >> Read More... " by the gibberish-speaking figure played by Akshay Kumar. The clothes are based on "Lagaan," and Shreyas Talpade Those who follow Bollywood movies are accustomed t >> Read More... attempts to imitate a Tusshar Kapoor Son of a legendary Filmstar Jeetendra Kapoor and b >> Read More... performance from "Golmaal."
...
4. Himmatwala
The movie made me, personally, long for the intense, passionate actor Ajay Devgn was before pointless comedy got the better of him! He possesses far more Himmatwala characteristics than Jeetendra and executes his feats with an incredible display of strength and power. Occasionally, you could catch a glimmer of the severe actor he was, but the script's clumsy dialogue and witty one-liners abruptly end those moments.
...
High-octane action and overly styled characters are trademarks of the Race franchise. These movies have pricey vehicles and elaborate sets; they offer everything an action movie enthusiast and James Bond fan could want. When making fashionable statements, "Race 3" pushes the envelope. But as it advances stylishly, the substance is left in a trail of dust. As you might anticipate from a movie in this franchise, this one is about a wealthy family that deals with a lot of double-crossing and scheming.
...
6. Student Of The year 2
As was already established, the JJWS serves as the story's backbone, but the college rivalries here feel hollow throughout. This is primarily a result of Rohan, the youngster played by Shroff, being prohibited from moving one inch. He is the best in kabaddi, a record-breaking sprinter, and appears to dance at a different frame rate. When the single member of the scraggly team has a sponsor logo on his vest, it can be challenging to support the underdog.
...
Like other Bollywood children, this one develops into the fantastic dancer Munna ( Tiger Shroff Jai Shroff or popularly known as Tiger Shroff is a >> Read More... ) in one song. His mischief and need for cash lead him to Delhi, where he starts training Mahinder Fauji ( Nawazuddin Siddiqui Nawazuddin Siddiqui was born in Budhana in Muzaffa >> Read More... ), a land shark and closet dancer, and basic dance moves. When Dolly ( Nidhhi Agerwal An actor, model, and dancer, Nidhhi Agerwal was bo >> Read More... ) enters the frame, their well-honed bromance falls apart. Oh, we didn't see that one coming!
...
8. Good Boy Bad Boy
After meeting a bad boy and a nice boy, the good girl (Isha Sharwani) and lousy girl ( Tanushree Dutta Tanushree Dutta is an actress and model from India >> Read More... ) eventually realize that they both want the bad boy to turn good. In other words, the filmmaker's good actions are a bad deal for the audience. That's Good Boy (Tusshar's portrayal of Rajan Malhotra) and Bad Boy ( Emraan Hashmi Emraan Hashmi is one of the most successful & cont >> Read More... 's portrayal of Rajan Malhotra) for you. Rajan Malhotra, in true Bollywood fashion, is a typical bookworm with chameli ka oil-soaked hair, while Raju Malhotra maintains his Emraan Hashmi persona without the kisses.
...
9. Aapka Surur
A concert is being held in Germany by the incredibly well-liked singer, performer, and composer Reshammiya. The event manager Khurana ( Darshan Jariwala The actor Darshan Jariwala is a Hindi television a >> Read More... ) and his co-lawyer Ruby are introduced to him ( Mallika Sherawat Mallika Sherawat is a glamorous Model turned bold >> Read More... ). He also meets Rhea, his event coordinator ( Hansika Motwani Hansika Motwani is a young and beautiful actress, >> Read More... ). Instantaneous love blossoms between the two. After HR assures Rhea that she will always be happy, Rhea's father ( Sachin Khedekar Actor Sachin Khedekar is very much known to Indian >> Read More... ), who initially disapproved of the romance, consents to their marriage.
10. Humsakalas
Humshakals will undoubtedly push you over your breaking point if Himmatwala can't. Take a bunch of actors to London, try to spin a story that defies logic, add some of the worst pajamas ever, push slapstick comedy several notches below by making jokes about the disabled, homosexuals, and foreigners, and have a climax that will make you bang your head against the wall. This is all Sajid Khan Sajid Khan is a Bollywood director, producer and e >> Read More... knows how to do with movies.