Bollywood has been exploring several genres of films. One such is depicting the folk culture from various parts of India. It ranges from the types of costumes, Traditional practices, and stories from folklore. Here is the list of films that represent the folk culture.
1. Tumbbad
The film Tumbbad is a horror film. It shows the Marathi folk culture. Vinayak, an opium dealer, frequently robs money from Hastar. He returns to Tumbbad to rob Hastar after giving his first gold coin to Raghav to settle a debt. When numerous clones of Hastar arrive in 1947, Vinayak brings his son Pandurang to the mansion to prepare him for the same purpose, but they are stuck within the womb. To serve as bait, Vinayak attaches the dolls to his body, but Pandurang rejects it, so he lights Vinayak on fire and flees. It shows how greed can destroy everything.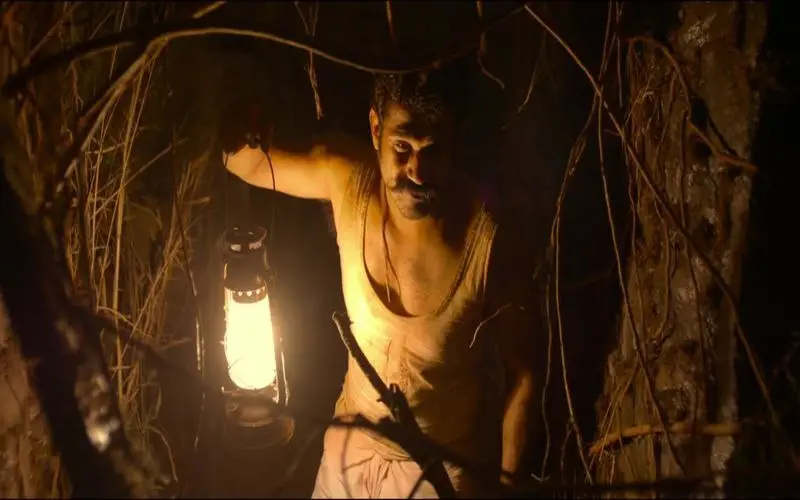 ...
2. Stree
The film Stree is a horror movie. It shows the folk culture of ancient Madhya Pradesh. A Chanderi tailor named Vicky falls in love with a nameless woman, but when she inexplicably vanishes during the Pooja season, he assumes she is Stree. Vicky, Bittu, and Rudra search Stree's old fort for Janna but she has been cast away by the influence of the unknown woman. To discover a long-term solution to save the town, Vicky, Bittu, Rudra, and the woman meet with Shankar Shastri. Vicky understands that Stree's spirit merely wants love and respect while it looks for love and retribution. When Stree visits Chanderi, she discovers a new inscription on her statue.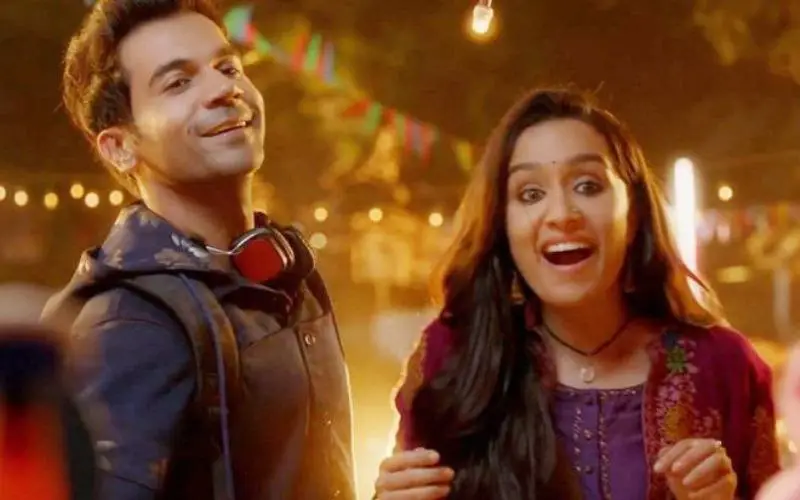 3. Peepli Live
The film Peepli Live shows the folk culture of Gujarat. Natha kills himself to prevent his family and land from being evicted, which enables the Apna Dal Party to win the by-election and form the government. Due to the spectacular nature of Natha's suicide narrative, Nandita's attempts to interview him are thwarted by competing news outlets and political groups. Natha survives the accident that claims Rakesh's life, but his family forfeits their land to the bank.
...
4. Mirzya
The film Mirzya is a love story. It shows the folk culture of Rajasthan. Mohnish, a horse groomsman, rekindles his friendship with Suchitra, a princess friend from his youth, and the two become inseparable once more. Suchi has to marry Karan as she can no longer find Aadil. On the day of the wedding, Suchi is saved by Aadil's Muslim girl companion, who also makes sure they escape on his bike. The police, Suchi's father, and Prince Karan pursue them once the bike runs out of fuel. Aadil is shot, Suchi consumes poison, and the two pass away in each other's arms.
...
5. Bulbbul
The film Bulbbul is a horror story. It shows the folk culture of Bengal. Sudip, a rural physician, is sought out by Bulbbul to investigate a man's death that has been linked to the chudail. The mentally handicapped twin of Indranil, Mahendra, asks something unusual to Bulbbul. Satya has suspicions after Sudip checks Bulbbul's feet during his visit. Bulbbul is beaten and raped by Indranil when he becomes convinced that she has emotions for Satya. However, she returns determined to fight back against injustice. Bulbbul is revealed to be the chudail by Satya, who also ignites the forest to make her identity known.
...
6. Paheli
The film Paheli is a horror story. It is about the folklore of Rajasthan. Lachchi falls in love with Kishan, a dutiful son, and the ghost reveals his true identity to her at night. Lachchi and the ghost live happily together for four years, and Lachchi gives birth to a daughter, Lunima, and Kishan's family visits the king to arbitrate. The ghost reveals his identity to Lachchi by reminding her of the name they were originally going to give their daughter, leading to Lachchi living happily with both her real husband and her ghost lover.
...
7. Rudaali
The film Rudaali shows the folk culture of Rajasthan. The zamindar of Barna, Thakur Ramavtar Singh, laments his passing and requests that a well-known rudaali by the name of Bhikni attend his funeral. Being born on a Saturday, Shanichari is held responsible for all wrongdoing in the world. She is employed by Lakshman Singh as a maid, and he also provides her with a home and two acres of land. Cholera kills Ganju at a local fair. Shanichari borrows 50 rupees and eventually agrees to work as a slave. Later, Budhua brings Mungri, a prostitute, home, and she has an abortion. At Thakur's burial, Shanichari sobs bitterly and steps in as the new rural.
...
8. Masaan
The film Masaan shows the folk culture of Varanasi. When Piyush Aggarwal and Devi Pathak are discovered having sex in a hotel room, Piyush kills himself. Inspector Mishra demands a 300,000 payment from Devi's father Vidyadhar Pathak or he would charge Devi with aiding Piyush's suicide. At a polytechnic college, civil engineering student falls in love with Shaalu Gupta, an upper-caste Hindu woman. Shaalu and Deepak cross paths and have a private exchange. When a bus accident results in Shaalu's death, Deepak is crushed.  Jhonta drowns and is rushed to a hospital after Pathak wagers Rs 10,000 on him. They board a boat to Sangam after Deepak offers her water to drink.
...
The film Vikram Vedha is based on the folklore of Vikram Betal Vikram Aur Betal is an Indian mythology television >> Read More... . When Vikram learns that Pulli was truly the unarmed criminal Vedha had framed to escape an investigation, he raids Vedha's tenements and seizes Pulli. When Vikram looks into Pulli's innocence, he discovers a member of a gang who nearly kills him but is spared by Santhanam. When Vikram learns that Ravi is responsible for the incident, he pays Vedha to kill Ravi's men, which results in a standoff between Vikram and Vedha.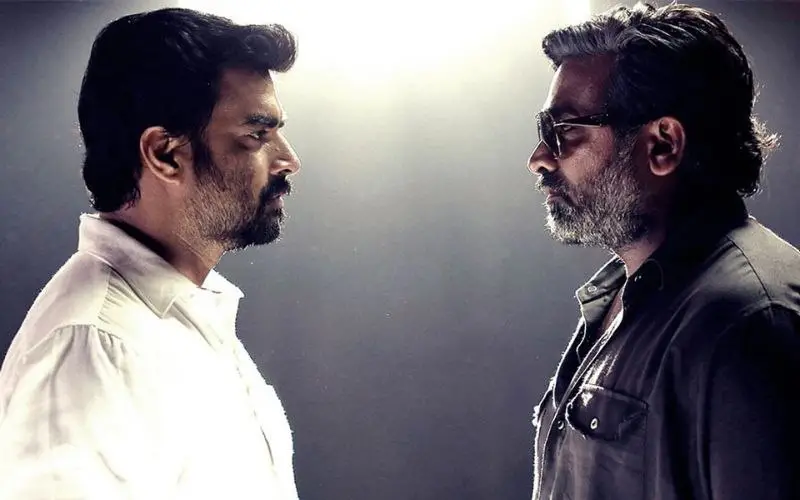 The film Laila Majnu is about the folk culture of Kashmir. A flirt named Laila meets Qais, a wealthy kid whose family is embroiled in a legal battle with her family. They fall in love right away, but Laila breaks things off with him after he insults her father. After four years, Laila chooses to meet Qais when he comes from London for his father's burial. Laila's husband is killed in a car accident, and they flee together. Qais then begins a life with her in the mountain until being apprehended by other individuals and returned to his home. When Laila understands she has lost him for good, she passes away from grief, but Qais continues to stare at her and beam.