A mommy and her bonding with her kids are the purest of all the other associations in this universe. Nothing can match the time, effort and love that a mother puts in raising her younger ones. The concern behind her chide, her caressing of your hair, the tastiest food cooked by her, and her magical hugs and kisses are something irreplaceable. Here is a glimpse at the best phases of this taintless connection.
1. Kabhi Khushi KabhiGhum
Just like the movie itself, this bond between Rahul ( Shah Rukh Khan Shah Rukh Khan or also known as SRK is a prominent >> Read More... ) and his mother ( Jaya Bachchan Born on 9th April 1948 Jaya Bachchan is an Indian >> Read More... ) will always be the most iconic of all. It shows how separation from one's son is the most heart-wrenching experience. The super powers given to a woman to identify her child's footsteps even from faraway place are beyond any explanation. Their innocent love makes us all cry with them.
...
2. Paa
Being a single mother ain't any easy task, and when your kid's got some rare and fatal disease, it becomes tougher. Auro (Amitabh Bachchcan), who becomes the reason for his parents' reunion, shows us how a mother could do anything to see her child smiling.
...
3. Kahaani 2:
...
Durga Rani Singh The movie showcased how a woman can fight the world when she has the purest motherly feelings for someone. To save Minnie ( Tunisha Sharma Tunisha Sharma is an Indian Film and Television Ac >> Read More... ) from a sexually abusive and tormenting family members, she runs off with her to a new place and starts living there with a different name. One needs to fear nothing when he/she has the most loving, caring and supporting mother by their side.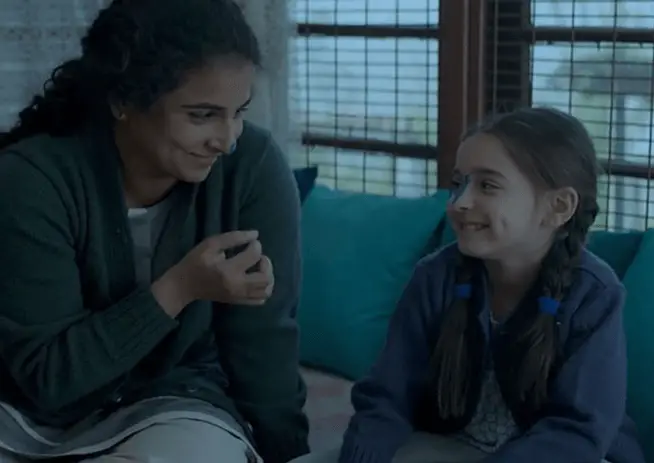 4. Gippi
...
All your flaws seem to blur away when you have the coolest mom ever.Gippi's mom will never let her feel that she is fat or she needs to put any make-up to look good; she'll dance with her on her favorite tracks to make her feel special! All her troubles vanish the moment she gets a hug from her beloved mother (well, that's the therapy we all need when we aren't doing well in life).
...
5. Nil BatteySannata
Not only does a mother fight the outer world to ensure her daughter's safety, but sometimes she has got to fight her follies as well. Educating herself first to make sure that her child does not have to become a maid (just like her mother), she breaks all the boundaries set for women in our society and lives up for her girl's bright future.
...
6. Khoobsurat
...
A mother is our best friend as well as the best advisor we can ever find. This is what the crazy and fun-loving pair of mom and daughter makes us believe. Be her first kiss with her crush or her being friend zoned by him; everything must be known to this one darling friend of hers. She'll not only laugh at your situation or scold you for your mistakes but will provide you with some world-class advice.
7. Margarita With A Straw
Mother is the one constant support you have when nobody's there to even be with you, and this works both ways round. As in the movie, her daughter's illness, her homosexuality or her failures, there's nothing that can change her way of looking at her daughter or her immense love for her. Even her disease becomes dot-sized in front of her child's pain, and she remains bold enough to keep encouraging her to work hard.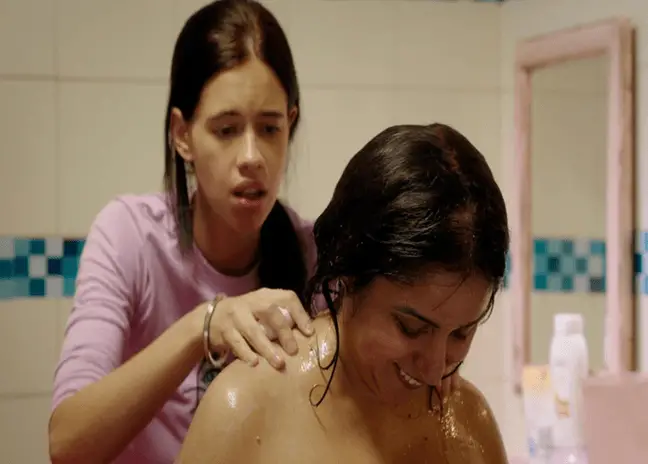 8. 2 States
Even after facing domestic violence and no other assistance from outside, Kavita ( Amrita Singh Amrita Singh is an Indian film and TV actress. She >> Read More... ) manages to raise her son and make him a man of values. All her struggle justifies her oddity towards her bride-to-be and the fear of losing her son to another woman. A typical Punjabi mother will do anything to ensure that her child's future is going to right hands.
9. TaareZameen Par
Mother is that one person who'll love you unconditionally even when you start to lose faith in yourself. She'll send you away from herself if that's the only way to make you a better person as done by Ishaan's (Darsheel) mother in this film. He might get infuriated at her decision, but his love for her can never fade away, after all, she is the first person to understand him for who he is.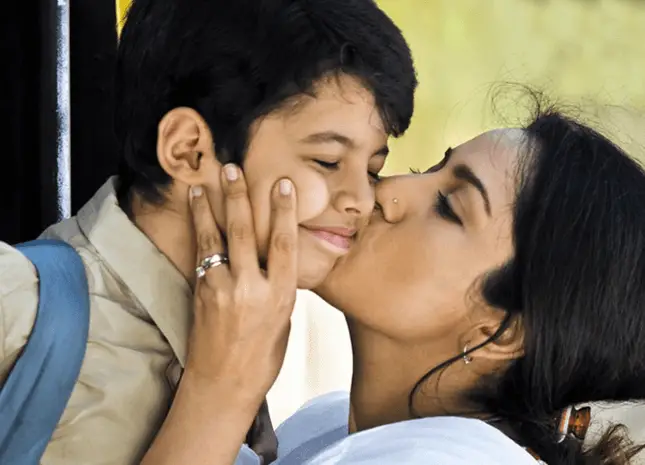 10. We Are Family Click to look into! >> Read More...
Single motherhood is surely the most challenging task for a woman in this whole world, and those who decide to take it are the strongest of all. Raising three kids alone and still being perfect in managing other things as well, makes Maya (Kajol) the ideal mother. The way she decides to give the guardianship of her children to Shreya (Kareena Kapoor) as soon as she discovers about her disease, tells us about her selfless love for the kids which keeps aside all the jealousy and only prays for her children's better future.