With idealistic filmmakers like Shivam Nair Shivam Nair was born in Jharkhand, India. He is a >> Read More... and Rahul Dholakia Rahul Dholakia, born in Mumbai, is a Bollywood dir >> Read More... elevating the bar with their super hit films like ' Naam Shabana Click to look into! >> Read More... ' and 'Raees', 2017 seems to be the time of beautiful cinema. While the year anticipates many more promising movies that are supposed to change the status of Indian cinema in the coming months, we hope that people's hope doesn't get diluted with the mistakes of their directors. Today we give you the list of ten such directors who should get their retirement letters soon.
1. Ram Gopal Varma Ram Gopal Varma is a famed Indian film director an >> Read More...
...
The list should indeed start with none other than RGV. His last few films have been big flops. His license should be revoked as soon as possible.
2. Karan Johar Karan Johar is one among the top ten celebrities i >> Read More...
...
Karan's first film in the industry was Kuch Kuch Hota Hai back in 1998. After that, he gave another BlockBuster in the form on Kabhi Khushi Kabhi Gham. Since then he has an obsession with the letter K, his highly illogical portrayal of the NRIs is something we can't deal with anymore.
3. Atul Agnihotri Born in 1970 Atul has made his name as a producer, >> Read More...
...
Let's face it! Atul Agnihotri is only famous because he is married to Salman Khan's sister Alvira Khan Agnihotri Alvira Khan Agnihotri, born to veteran screenwrite >> Read More... . When 'Dil Ne Jise Apna Kaha' released we really thought he couldn't get any lamer. But with Hello and O Teri, he eventually did prove us wrong.
4. Rakesh Roshan Rakesh Roshan Lal Nagrath is the original name of >> Read More...
...
Roshan senior has been in the industry for a hell lot of time now. We though really love his directorial venture over the years. We really want him to retire and take a back seat now.
...
5. Punit Malhotra A young newcomer in Bollywood in the field of Dire >> Read More...
...
Punit made his debut in the industry in the year 2010 with his movie I Hate Love Stories. His pledge to cast only Imraan Khan in his films is something which is out of our minds.
6. Ayan Mukerjee Ayan Mukherjee is the son of actor Deb Mukhejee an >> Read More...
...
Though we love Ayan and the connection that he creates with the youth, but even he only takes s Ranbir in his movies. Their Jodi is now a bit too much for us to watch. So, until the time he doesn't find another actor he should get retired.
7. Sajid Khan Sajid Khan is a Bollywood director, producer and e >> Read More...
The Housefull director has erased every inch of meaningful cinema from the industry. If you don't believe us, we really request you to go and watch 'Himmatwala' and 'Humshakal.'
8. Shirish Kunder Shirish Kunder is an Indian Film producer, directo >> Read More...
The ' Joker Joker was a Tamil TV special which was aired on ZE >> Read More... '' of Bollywood, Shirish Kunder is more famous for his spat with Shah Rukh Khan than his films. He made his debut with super flop film, 'Jaan-e-man' and since then he has given us every opportunity to hate him.
9. Prabhu Deva Prabhu Deva is one among the populous cinema perso >> Read More...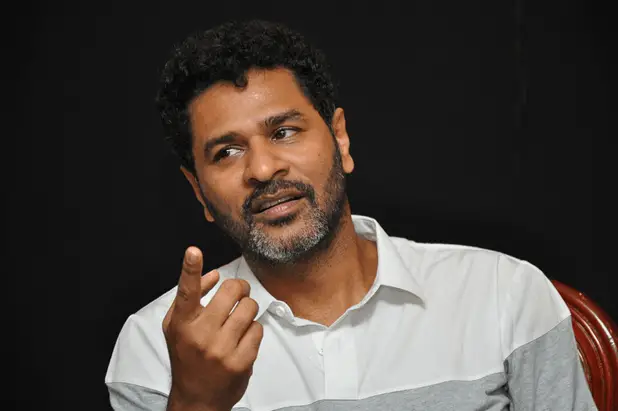 He maybe the God of Dance but he definitely needs to reconsider his directorial certificate. Yes, people say evolution is the key to success but for some, it is better to be kept inside their shell.
10. Farah Khan Farah Khan is an Indian film actress, producer, di >> Read More...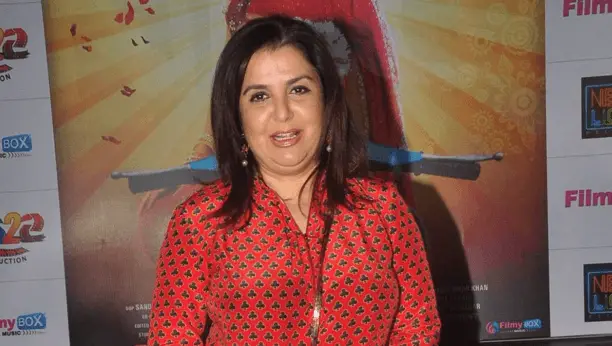 Yes, the whole family is on this list. After her husband and brother Farah should also consider reviewing her director certificate. After Happy New Year and Tees Maar Khan Click to look into! >> Read More... , we really feel the need to take this step.