Bollywood has been portraying several genres of films. One such is the depiction of the life of differently-abled people. They show the lifestyle of the characters suffering from any disease. Just like ordinary people, their establishment is also demonstrated through these films. Here is the list of films centered around the rare disease.
1. Paa
The film Paa is about a young boy named Auro, who is suffering from progeria. He lives with his mother. He does not know who his father is. He is a politician. Both meet unknowingly at a school seminar. His mother supports and loves her son. Even knowing the condition of her son before even being born, she decides to keep the baby. She is firm mentally. She confronts every person who questions her son's ability. Auro wants his parents to reconcile. His condition worsens as he ages. He dies pronouncing his last words, Maa and Paa.
...
2. Black
The film Black is about a blind and deaf girl and her teacher who teaches her to read and write despite being differently-abled. She is admitted to a boarding school. The teacher is an alcoholic who decides to her express and communicates. He initially uses harsh methods to teach her. She knows to speak. She also learns to dance. She learns to read with the help of Braille. The film also resembles the life of Hellen Keller. The teacher slowly starts suffering from Alzheimer's disease and forgetting his student. She later gains her degree and meets her teacher at the mental hospital. She remembers and respects him as her teacher.
3. Taare Zamin Par
The film Taare Zameen Par Click to look into! >> Read More... is a story about a young boy Ishaan, who suffers from a coordinative disease, dyslexia. He finds it tough to follow the school, and his principal discloses his failures in class. His father does not support him. So, he is admitted to a boarding school. There he meets an art teacher Ram, who is optimistic and teaches children with developmental disabilities. He knows how to make studying fun and supports creativity by knowing the children's field of interest. With care and proper guidance, Ishaan learns to read and write. On the last day of school, his parents are surprised to see their son's transformation.
...
4. Ghajini
The chairman of Air Voice, Sanjay Singhania, has anterograde amnesia, and Sunita is looking into the situation. Sanjay employs a system of pictures, notes, and tattoos to help him remember his goal of avenging the death of his fiancée Kalpana Shetty and to help him regain his memory. When Arjun Yadav opens Sanjay's drawer and discovers two diaries, he finds that Sanjay first met Kalpana while he was preparing to put up a billboard. If she accepts his proposal after falling in love, Sanjay will reveal his true identity to her. When Sanjay gets home, he discovers Kalpana has been stabbed. However, Sanjay regains consciousness and uses the iron rod to kill Ghajini.
...
5. My Name Is Khan
The film My Name Is Khan is about a man named Rizwan Khan Bio coming soon... >> Read More... who is autistic. He leaves his family and moves to San Francisco. He meets a single mother and her son. They marry and shifts in together. Since his last name is Khan, he is considered a terrorist. Due to him, the son faces several problems in school, locality, and every other place. Accidentally he is killed by a school bully. The mother breaks down. Rizwan struggles and finds his way to prove his transparency, saying My name is Khan, and I am not a terrorist.
...
6. Guzaarish
The film Guzaarish is about Ethan Mascarenhas, who is a quadriplegic who has spent the past 14 years confined to a wheelchair due to a spinal injury. With the help of his mother, Isabel Mascarenhas, his lawyer and best friend, Devyani Dutta, and his doctor, Dr. Nayak, he decides to petition the court for mercy killing. Omar Siddiqui comes into Ethan's life to teach him magic. Ethan consents to leave his legacy to Omar, Yassar Siddiqui's son. Ethan's appeal is turned down by the court on the day of the judgment.
...
7. Barfi
The film Barfi is about a deaf and mute young boy and his journey in life. Since he cannot speak or hear, he uses books to communicate. He falls in love with a woman Shruti who is already engaged, but later she leaves him and follows her marriage. After some time, he falls in love with a girl, Jhilmil, who is autistic. Several events happen, and Jhilmil gets kidnapped. Later it was found that it was planned by her father to obtain money. Shruti is unhappy with her marriage. Though Shruti plans for her and Barfi to be together, he ends up marrying Jhilmil.
...
8. Margarita With A Straw
The film Margarita With A Straw is about a girl who is suffering from cerebral palsy. She wants to be a writer. She even composes music for her university band. She is rejected by the singer when she proposes to him. She receives a scholarship and moves to New York Click to look into! >> Read More... . There she falls in love with a female activist. She is confused about her sexual orientation. She finally tells her mother that she is bisexual. She faces several stereotypical problems, which she overcomes. Her mother is the only one who supports her till the end.
...
9. Hichki
The film Hichki is about Naina Mathur; due to her Tourette syndrome, who holds a Bachelor of Education and a Master of Science, she is not accepted as a teacher. She eventually agrees with a position teaching 9F at St. Notker's School, but she soon discovers that the pupils are disruptive, misbehaving, and different. By organizing the prank, Naina decides to engage students in their education while averting a mass expulsion. Naina claims that her children will obtain prefect badges despite Wadia, the 9A student's instructor, disliking the 9F students. Naina instills courage in her pupils and helps them recognize their unique talents.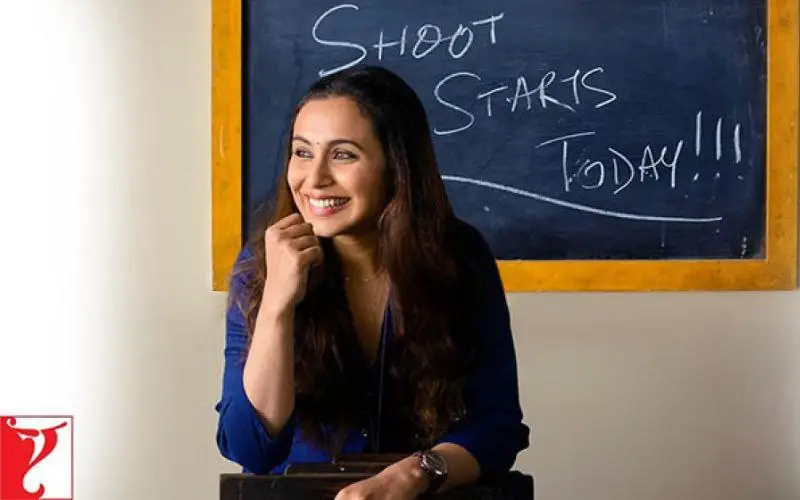 The film Karthik Calling Karthik is about an introvert with low self-esteem; Karthik Narayan feels stuck in his employment at a construction company. When his older brother Kumar tried to toss him in a well as a child, and he escaped, the incident left him unsettled. One day, he gets a threatening phone call from an unknown person who wants to kill him. According to Dr. Shweta Kapadia, Karthik has schizophrenia, a mental illness characterized by bizarre social behavior and a struggle to grasp reality. Karthik attempted suicide again while using his phone, which could record messages and serve as a playback feature. He is saved and helped with his condition when Shonali arrives just in time.