Not every actor is too busy for their family. Some stay back home and are wonderful at keeping their loved ones happy. You won't realize who are the excellent homemakers until you read this article!
10) Sonali Bendre Sonali Bendre, the epitome of beauty and grace was >> Read More...
...
This yesteryear actor is still popular among people for her roles. But at home, she's just like any other housewife who takes exceptional care of her husband!
9) Asin Thottumkal Asin Thottumkal more famously known as Asin, is a >> Read More...
...
She's the beautiful Tamil actress who's worked in a few Bollywood movies alongside famous actors. But now that she's married, she gave up acting for the time being and is instead trying to make her husband a happy man!
8) Ayesha Takia Ayesha is a Bollywood film actress, born on 10th A >> Read More...
...
The pretty actress, unfortunately, couldn't continue with her career as she got married. It was a self-made decision, though, and she's happy that she's a wife instead of a glamorous actress.
7) Karisma Kapoor Karisma Kapoor is a well known face from the famil >> Read More...
...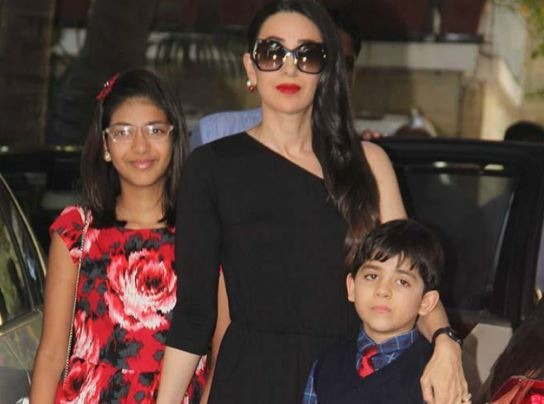 She had her chance as a reigning queen of Bollywood, but her children are more important to her. So she does on them and can be seen with them today, having walks and meals together.
...
6) Kajol Devgan Born on 5th August 1974, Kajol was the heartthrob >> Read More...
...
This bubbly actress continues to charm hearts and be the perfect mother! She said that nothing could precede her children, so she gives them the utmost priority while delivering hit movies!
5) Raveena Tandon Raveena Tandon is an Indian film actress who is kn >> Read More...
...
This outspoken, funny, witty actress keeps amusing us with her comments and her roles in movies. She lets the world know how she is a cool mom by posting pictures with her children and teasing them.
4) Twinkle Khanna Twinkle Khanna made herdebut in Indian film indust >> Read More...
After marrying , she gave up her career to be the best mom to her kids. She can be seen making appearances on talk shows and her wit is a tough match for even her husband, as she brazenly talks about him.
3) Aishwarya Rai Bachchan Aishwarya Rai Bachchan is a popular Indian actress >> Read More...
She can sweep anyone off their feet even today, with her beguiling smile and sweet words. It was a disappointment when she took a break from her career to raise her daughter, but now that she's back, she's multitasking both her priorities and is doing a fantastic job at it!
2) Madhuri Dixit Madhuri Dixit is not just known as the also a smil >> Read More...
She's one patient lady, balancing her career with two kids and trying to teach her husband, Hindi. She loves her family and is faithful to them, not letting anything deter her. She's someone everyone loves, and it's easy for her to multitask without finding them to be chores.
1) Shilpa Shetty A model turned actress, producer, entrepreneur and >> Read More...
When she gained extra kilos after childbirth, no one thought that she would even begin to start shedding them, but she surprised the world by regaining her shape within months. Family comes first to her, and she does anything to make her kids not miss their mommy.