1. Ahana Deol Ahana Deol is a part of the Deol family which is o >> Read More...
She was as primed as anyone can be to step into the world of cinema being the daughter of superstars Hema Malini Hema Malini is perhaps the only dream girl of the >> Read More... and Dharmendra. But their youngest daughter, along with her elder sister, Esha Deol Esha Deol is an Indian film actress, who was born >> Read More... , chose to forego the glitz and glamour and involved themselves in the technical aspects and processes of filmmaking. She was also actively pursuing her love of Oddisi dance. She is currently married to Vaibhav Vora.
...
2. Shweta Bachchan Shweta Bachchan was born in Mumbai, India on 17th >> Read More...
The daughter of megastar and Jaya bachchan, is happily busy as a homemaker and has two lovely kids with her husband as she didn't feel that the entertainment industry was her particular cup of tea.
...
3.
She was not into movies from the very beginning, and her younger brother Ranbir Kapoor Ranbir Kapoor is a noted Indian film actor. He was >> Read More... is the new face of the film industry. Neetu Singh TV actress Neetu Singh is a popular face on Indian >> Read More... and Rishi Kapoor's daughter is working in the field of jewellery designing after having moved to Delhi post her marriage to industrialist Bharat Sahani.
...
4. Sunaina Roshan Sunaina Roshan is the daughter of Rakesh Roshan an >> Read More...
She has triumphed through a number of personal battles; from picking herself up from the ashes of her marriage to breaking the shackles of the cancer that raged through her life. She is the sister of Hrithik Roshan Hrithik Roshan with his unimaginable dance moves i >> Read More... and the daughter of Rakesh Roshan Rakesh Roshan Lal Nagrath is the original name of >> Read More... and is regarded by her brother as the one true superhero of his life.
...
5. Kush Sinha Kush Sinha is an uprising director and producer in >> Read More...
...
Of the three kids of Shatrughan Sinha Shatrughan sinha is a well known name of the Hindi >> Read More... , Sonakshi Sinha Sonakshi Sinha is a well-known Indian Actress. She >> Read More... has already established herself as a very successful actress with several blockbusters in Hindi cinema. Her brother Luv Sinha's debut in Sadiyaan took a turn for the worse as it flopped and he is currently eyeing a comeback. However, Luv's twin brother Kush has chosen to stay out of the limelight and has instead expressed his interest in directorial ventures with his siblings.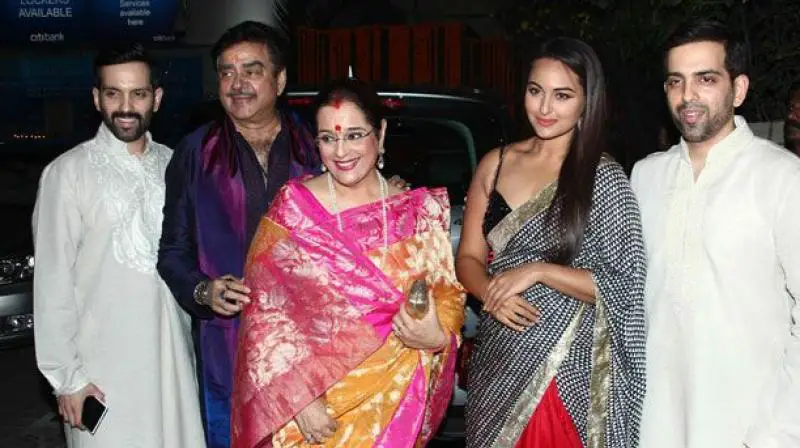 ...
6. Shaheen Bhatt Shaheen Bhatt is an Indian Writer. She works in th >> Read More...
Her sister Alia Bhatt Alia Bhatt is a trendsetting actress from Mumbai, >> Read More... is one of the biggest names in Bollywood but Mahesh Bhatt's and actress Soni Razdan's eldest daughter is much more comfortable toiling behind the scenes without the glamour and paparazzi attention. She has worked behind the scenes with the directors of Raaz 3, Jism 2, and Son of Sardaar.
...
7. Meghna Oberoi Bama
Although, she took a course in Kishore Namit Kapoor's acting school, she chose not to pursue it further like her brother Vivek. Instead, Suresh Oberoi's daughter happens to be a professionally trained singer and possesses an amazing flair for painting.
8. Anshula Kapoor
She is the daughter of Boney Kapoor Achal Kapoor or Boney Kapoor is a very famous Indi >> Read More... and his first wife Mona Shourie Kapoor Mona was the first wife of the Bollywood director >> Read More... . After graduating from Columbia University, her plans do not include Bollywood; although her brother Arjun Kapoor Arjun Kapoor is a Bollywood star. He was born on 2 >> Read More... is enjoying success there.
9. Rhea Kapoor Rhea Kapoor is an Indian Film producer in Bollywoo >> Read More...
She describes herself as a stylist, puppy lover, food enthusiast, and a film producer on her twitter handle. Anil Kapoor's second daughter Rhea has styled and produced the popular hits Aisha, Veerey Di Weeding, and Khubsoorat which includes her sister Sonam Kapoor Sonam Kapoor, Daughter of Anil Kapoor and model Su >> Read More... as part of the cast.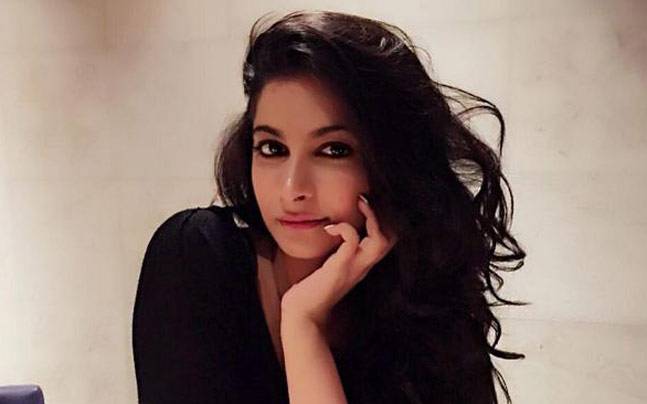 10. Saba Ali Khan Saba Ali Khan is a renowned fashion designer. She >> Read More...
She is entirely focused on a professional career in designer jewellery and has left the silver screen to follow it. She is the daughter of Sharmila Tagore Sharmila Tagore is a Bengali actress, who later sh >> Read More... and sister of & Soha Ali Khan Soha Ali Khan was born into a royal family. She is >> Read More... .