A home is better than just a residence; it also holds the beauty and memories of bygone eras and the shared smiles and sobs. This is what sets a house apart. Whether it is ours or someone else's, it is both valuable. The home is much more distinctive when the other person is a Bollywood star. It refers to the luxury with which celebrities surround themselves.
Additionally, it reflects their style and the surroundings' decor. Let's have a look at the top 10 most stunning mansions and residences owned by Bollywood celebrities, along with their addresses in case you happen to be in Mumbai and want to visit them. Although you won't be allowed inside, you might always wish.
An urge is mannat! That name is clever. There is only one word that sufficiently describes SRK's residence: KING. It is beautiful, to put it simply. It is not a basic house! The entire place was designed and furnished by Gauri, resulting from years of searching and international travel. Mannat has all the amenities a home needs, including a gym, a library, and five bedrooms. Since Mannat has been declared a monument, it cannot be destroyed.
...
2. Jalsa,
It ought to have been put first, given the aura of the Bachchans, but I can't help it—I'm a Khan fan. Nevermind! Along with his wife, son Abhishek, and daughter-in-law Aishwarya, Amitabh Bachchan resides in Jalsa. It is located in the Juhu neighbourhood of Mumbai. Earthy colours like brown, beige, and mustard are used to construct its beautiful interior. It is rumoured that Jaya Bachchan's name appears on the registration.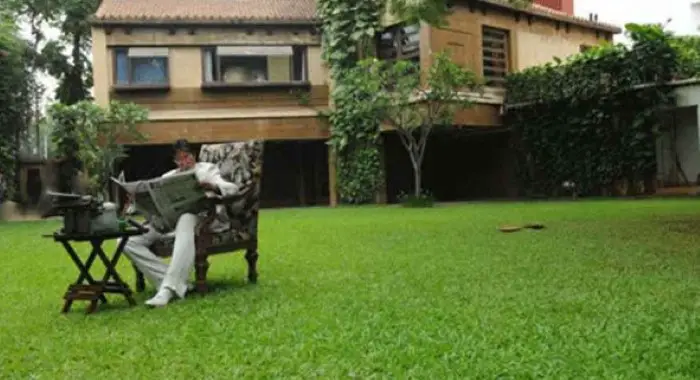 ...
The Bhai resides in this area. Since he was a little child, Salman has resided in this apartment. Until his sister Arpita gets married, he lives in an apartment with his parents and sister. Salman makes an appearance on the balcony on essential occasions and holidays to wave and offer appreciation. People gather here to see the stars. Salman's apartment was updated in 2013.
...
4. Fareeda Apartment, Aamir Khan
Aamir Khan, aka Mr Perfection, resides in Bandra. He once lived at Bella Vista Apartment, his family's historic house on Pali Hill. When his Pali Hill home was restored, he chose to move but eventually bought it. He dwells there with his wife, Kiran, and child, Azaad.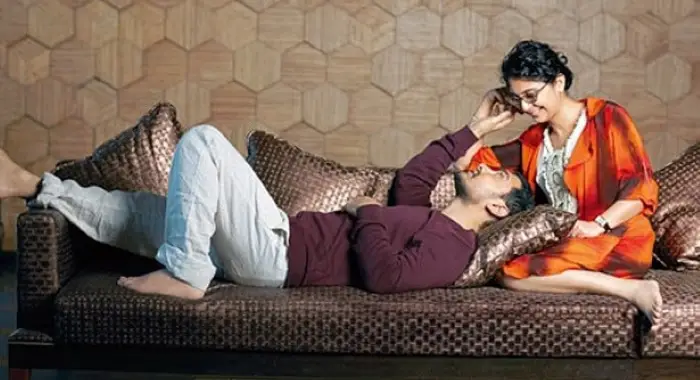 5. Fortune Heights,
There are two flats here owned by our Saifeena. Saif works in the same building as their flat, which is on the eleventh floor. The same place saw the marriage of Kareena and Saif. Saif reportedly purchased four feet in the Fortune Heights building directly across from his existing residence. This is because "he likes to live in vast surroundings."
...
The self-described "mama's son," Ranbir Kapoor, resides there with his parents. His grandfather Raj Kapoor Raj Kapoor was a renowned actor, director, and pro >> Read More... bought this Pali Hill house. Ranbir also bought a duplex house in Bandra's Hill Road. The requirement of the circumstance must be stated. He does not intend to go from his parents' house.
...
The actor resides in the penthouse Villa In The Sky. The home, which cost 60 crores, was built by the actor's brother Alan, who is also an architect. The 4,000-square-foot penthouse is located on the 7th and 8th floors of a residential building in Bandra West. It joins two previous apartments to create a modern, spacious two-story home with a terrace.
...
8. Prime Beach, AkshayKumar
The coastal home owned by the Khiladis has a long history. Legend has it that he was escorted out of the property almost twenty years ago when a young was getting his portfolio photographed with the bungalow as a backdrop. When Kumar became prosperous, he bought and renovated the house to suit his family's needs. He resides with his sister, mother, wife, and kids.
...
Currently, Shahid Kapoor is achieving great success. He resides in a very wealthy residence in Mumbai with his wife, Mira Kapoor and their kids. The house's interior is well decorated, and the wooden balcony offers breathtaking sea views. However, they just moved to Worli. The house is 30 crore rupees in value.
A large house owned by Ajay Devgan and Kajol is located in Juhu, the city's heart. The slopes around the house are heavily wooded. Their second home, being renovated, is only a short distance from this house. You would have to pay Rs. 60 crore for this one. Their home, Shakti, is one of Mumbai's priciest homes.